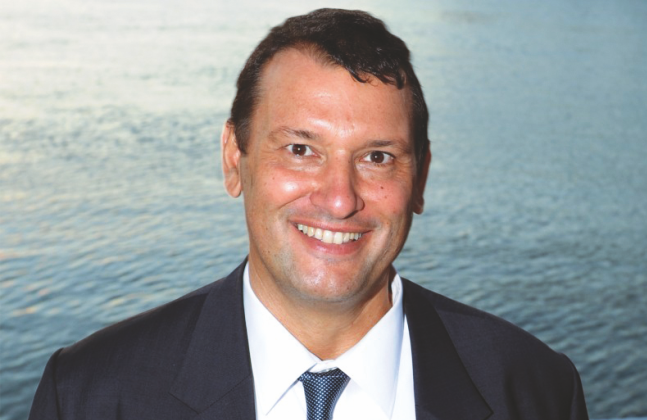 Maritime Gateway recently interviewed Herve Martel, CEO, HAROPA Ports during last leg of his visit to India. Martel's visit assumes significance as exports from India to HAROPA have increased by 20% last year
Q How is Haropa positioned among the European ports in terms of size, geographic locational advantage and volumes of cargo moved?
Haropa serves a vast hinterland of Seine valley and the Paris region forming the biggest French consumer market area and handles over 94 million tonnes of maritime tonnage and more than 22 million tonnes of river borne traffic each year. Haropa is one of the largest and most important hubs for transit into Europe. Located at the mouth of English Channel, Haropa is an ideal gateway to Europe. Strategically located close to Paris, Haropa enjoys an excellent maritime locational advantage as it's the first port of call to Northern Europe and last port of call to India.
Q Which is the hinterland for Haropa ports and how has it expanded over the years?
Within 500 Kms of the port complex's radius, goods can easily be transported to entire France, South Germany, Switzerland and Northern region of Italy. Within a radius of 200 Kms, about 15 platforms along the Seine River serve the Paris region backed by 2 international airports in the vicinity. And, over 120 weekly rail services help seamless logistics movement in and out of Haropa. Over the years, about one thousand hectares of land reserves for industrial and logistics setting-up at the port's complex has fueled the connect between Haropa and the neighborhood regions/countries. Haropa serves the largest French market (Paris area) that is 25 million consumers within a radius of 200 Kms. Haropa serves 300 million consumers within a radius of 900 Kms.
Q How has been the business in the past year at Haropa? Which side do you see more growth; containerized or bulk cargo? Which commodity were the growth drivers?
In 2018, HAROPA posted traffic growth of 2 per cent in maritime tonnage with 94.74 million tonnes. Container traffic maintained 3 million teu and set a new historical record for hinterland flows while cereals as a commodity recorded a historically high market share, with export volumes (7.6 Mt, +37 per cent) showing the best performance in 15 years. HAROPA also expects auto spares cargo from India to grow in double digit as Indo-French trade is expected to cross €15 billion by 2020. In 2017-18, HAROPA moved 3 million teus container traffic which is continuously increasing at 4-5 per cent CAGR for imports and exports. This is an impressive figure as an average rate of other European ports is 2-3 per cent CAGR.
Q How has been the connectivity and trade movement between Haropa and Indian ports?
Exports from India to Haropa have increased by 20 per cent in the last year (2017-2018). Currently, the joint venture of HAROPA offers some 115 commercial offers spread over 15 Indian ports. It is interesting to note the competitive transit times from Haropa to: Mundra (25 days), Mumbai (22 days) and Chennai (29 days). Also, we have the best transit time in Europe, say 2-3 days when compared to other ports.
Q To promote multi modal logistics, what type of investment is being made? We will invest €150 million over the next 2-3 years for extending the containers-terminal capacity for having 700 meters long new quay terminal. Another chunk of around €150 million will be invested into an offshore windmills project. As you are aware, several regular rail and river services were introduced by HAROPA in 2018, among which included the Bollore Logistics river shuttle service linking Le Havre, Rouen, Gennevilliers and Bonneuilsur- Marne upstream of Paris in March 2018. And, In September 2018, a rail service linking Le Havre and Frenchspeaking Switzerland was launched in partnership with the port of Marseille- Fos and Naviland Cargo.