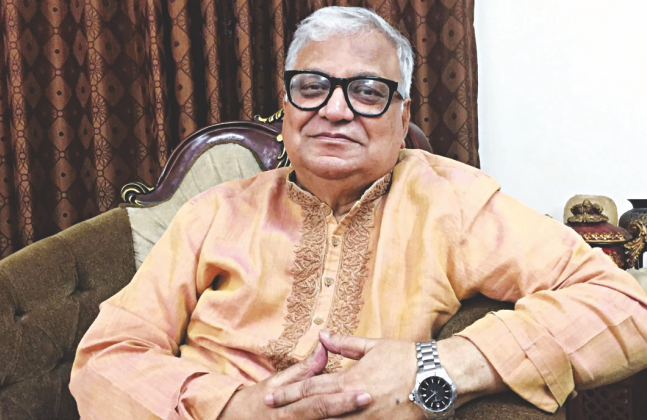 India is using multimodal logistics in Bangladesh to connect north-eastern states and Bangladesh aims at skipping transhipment through Singapore by using Indian west coast ports for its exports. Dr Mashiur Rahman, Adviser on Economic Affairs to Prime Minister of Bangladesh, explains how India and Bangladesh are rising over their geographic constraints by collaborating to improve and use logistics infrastructure smartly
Q India is going to use Mongla and Chattogram Ports. It has already begun using transit and transshipment facilities through Bangladesh which will help the development of India's north-eastern states. What are the benefits to Bangladesh?
India had requested Bangladesh to allow it to use Chattogram Port even before our prime minister's visit there in 2010. Our response was that India could use not only Chattogram, but also Mongla Port. It gives greater flexibility in operations if both ports are used. Say, if one port is congested for the time being, the other may be used. We took into consideration the need of Nepal and Bhutan, for whom Mongla is more convenient. Later, the two countries finalised the standard operating procedures on use of the two ports. You see, both the ports are used by foreign ships for trade with Bangladesh. In case of India, use of the ports is linked to transit through Bangladesh – agreements in this regard had existed since the partition of the subcontinent. Multimodality is a new dimension to transportation around the world. Indian goods will be carried across Bangladesh using road, rail, and inland water routes, whichever is convenient.
They also need to store up the goods for some time. That needs warehouses. Right now we are not planning the whole thing together, but bit by bit, one after another. We are now improving roads for our own needs. India is also investing in improvement of the rail links. The Akhaura-Agartala train link is being established with Indian finance. Our benefit is that India will give us fees or charges for using our ports, inland water routes, roads and railways.
Q A committee was formed to fix fees for transporting Indian goods through Bangladesh. However, its recommendations were not accepted. Why?
The committee was set up by the commerce ministry. If the ministry had felt that the recommendations should have been made rules, it could have sought approval from the appropriate level, the cabinet perhaps. But that didn't happen. The committee had some fancy notions. For instance, India would compensate for erosion of river banks, pollution, etc. caused by the Indian vessels. It is difficult to measure erosion and pollution caused by our own vessels and the Indian ones. These recommendations were not based on empirical evidence. Besides, almost hundred per cent Indian cargo was carried by vessels of Bangladesh. The fees for pollution, erosion, etc. would be proxy for taxing Indian goods, which is contrary to GATT/ WTO principles.
The WTO says landlocked countries should be granted access to the sea. The rules should be easier. If any country incurs additional costs for providing access to the sea, recovery of the cost with a reasonable profit is allowed. I am in favour of applying WTO rules, which are agreed by all parties engaged in global trade and are based on good economics. Economics supports marginal cost pricing; deviations requires you to invent your own economics. If our waterways and roads are not used, they won't benefit us. Earnings from these fees are receipts from service export which is much like foreign earnings by hotels in a country.
"The geographical location of Bangladesh makes it for transit by nature. Bangladesh provides such facilities to other sub-regional countries, including Bhutan and Nepal. Bangladesh gets fees for providing such services. Prime Minister H.E. Sheikh Hasina's principled diplomacy has deepened India's dependence on Bangladesh."
Q The committee observed that we are developing our roads, ports with public money. Why shouldn't we charge VAT or make a profit?
I have already explained that charges, fees etc. are realised from Indian vessels, and also pointed out that GATT/ WTO rules allow recovery of cost with a reasonable profit. The basic economics of VAT is trade neutrality i.e. it is applied without discrimination to both domestic and imported goods or services. Those who use the services also have a calculation. If they don't find it cheaper, they won't use transit and trans-shipment facilities. Although India is allowed to use Ashuganj inland port, Indian operators are not using it as expected. It is more expensive than using an internal route of India.
There are two parts of transit operation, or transport operation for that matter. The one is infrastructure, and the other is private operators or service users. The government provides the infrastructure and the private operators pay the government for the services they get. The government of India pays a fixed amount as its share of the cost for maintaining the transit routes. The amount is revised periodically. The operators pay at market price for whatever goods or services they use in Bangladesh. The regulations are specified by the BIWTA.
The river protocol has been there since 1947. It was the same region where ships used to ply. The protocol was re-established with Bangladesh in 1971, and it is renewed periodically. They will buy fuel or other products at the port of calls at local cost.
Q What will be the ports of call? There are some rivers on the routes which don't have navigability.
The routes are agreed by the shipping ministries of the two countries and notified. Some routes may not be used at the moment because they are not navigable, or trade has shifted to some other routes. However, they may be retained if there is potential for use at a future date and that would not require renegotiation. We now look at the mutual gains of both the countries. As the trade volume increases, more infrastructural facilities will be needed. The demand for related services also will grow. The Bangladesh government has already taken up a large programme for dredging of rivers and rehabilitation of the navigation routes, which we need for ourselves. Transportation by river is much cheaper.
Let us think over a question: Would Bangladesh have allowed the rivers to silt up if transit was not given to India? "No" is the only sensible answer. What would be the marginal cost for another vessel to ply on a river which have been dredged in our own interest? The economic rational is clear.
Q What is the progress of our ports and roads to be used by India?
We have to invest in developing these infrastructures for our own needs. When we will provide services to India, we will invest more. For example, Ashuganj Port is important for us. We are doubling the road lanes and a rail link to Agartala is also being established. To the extent the expanded road and the rail link is used by India, we would recover the investment through appropriate charges. Transportation of Indian goods by our transport companies will create jobs for our people. This means we are exporting our services. We also need to increase exportable products, but establishing new factories and access to new markets takes time.
A railway protocol has been effective since 1947, and re-established with Bangladesh after the country's independence. The railway wagons carry goods to both the countries; the charges for wagons are paid by the customers. When Indian railway wagons enter our territory, we take the responsibility for their maintenance. It's a reciprocal arrangement. Periodically, calculation is made to determine which side has used more wagons than the other. Payment is made for the excess use by the customers. Normally, we use Indian wagons more because our import is higher than that of India.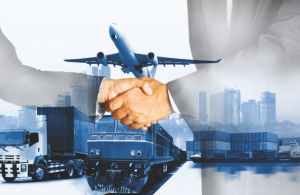 Q What about the Coastal Shipping Agreement?
We had suggested this agreement to India on the consideration that our vessels will have access to more ports, and they would not entirely depend on Chattogram and Mongla. We now transport our products in small ships to Singapore where we load the stuff on to mother vessels. Indian West Coast has a number of ports and if we can use those, our dependence on Singapore port would reduce. According to the WTO, a cargo can be exported to third countries. Absence of its explicit statement might have caused some confusion that would be removed by amending the agreement.
Q Many say Bangladesh is giving India more than what it gets. What's your view on this?
I fail to understand the meaning of such expressions. The geographical location of Bangladesh makes it for transit by nature. Bangladesh provides such facilities to other sub-regional countries, including Bhutan and Nepal. Bangladesh gets fees for providing such services. How does India get more if we get those fees from India? Prime Minister Sheikh Hasina's principled diplomacy has deepened India's dependence on Bangladesh.
Q The long-awaited Teesta deal is not being signed. There is frustration among the people. Your comments?
Everybody is concerned over the Teesta deal, but let us not be too pessimistic. Bangladesh and India had a land boundary agreement in 1974, but its implementation began after 2010. This was a new turn in the relationship between the two countries. The draft agreement on Teesta had been reached when the Congress was in office; BJP has owned up to the agreement. Till today, the union government of India has not suggested any change to the agreement.
The distance between Gazaldoba and the border is too short to raise any structure for diversion of water, nor is Sikkim hospitable for any major water control structure. An agreement on Teesta is required because of the barrage already constructed; a deal should have preceded construction of the barrage. The current complaint is due to putting the cart before the horse.
Sharing of the Ganges/ Padma water is more crucial. The southern part below Kushtia would experience water shortage and salinity intrusion. Bangladesh got the guaranteed minimum water all through, barring some problems in the initial years. The Ganges Water Sharing Treaty comes to an end in 2026. The two governments have formed a joint technical committee which will recommend measures for better conservation and use of the Ganges water, which has been put on the fast-track.
Q There are concerns that Bangladesh-China relations may be affected as Bangladesh allowed India to install a radar system by the Bay of Bengal. What's your view?
Our sea border with China is far away; but the sea border with India overlaps. A lot of ships ply the sea and it will take time, may be five to six years, for us to develop a radar system. But monitoring cannot wait. The agreement with India allows commencement of monitoring without unnecessary delay. I don't see that there is reason for the agreement to affect Bangladesh-China relations.