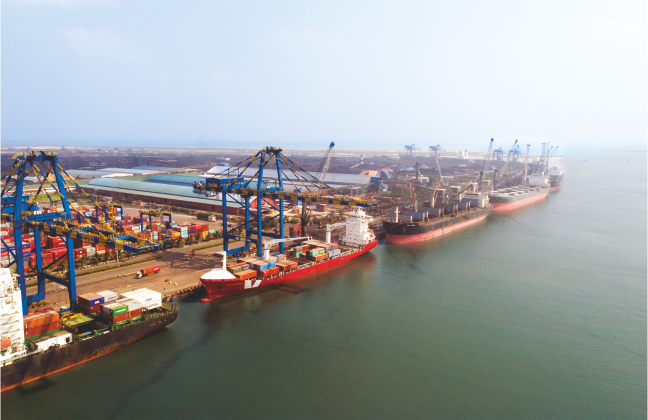 APSEZ has announced the acquisition of 75 per cent stake in Krishnapatnam Port Company Ltd. A strategic move towards achieving 400 MMT capacity by 2025.
Adani Ports and Special Economic Zone Ltd (APSEZ), India's largest port developer, operator and the logistics arm of the Adani Group is relentlessly chasing its goal of achieving 400 million metric tonnes cargo handling capacity by 2025. The logistics behemoth has since been on an acquisition spree with the recent deal being that of Adani Logistics taking over Snowman Logistics, a cold chain logistics company for `296 crore. Playing the master shot, APSEZ has next targeted the jewel on the east coast – Krishnapatnam Port Company Ltd (KPCL), announcing to acquire a controlling stake of 75 per cent from the existing shareholders.
KPCL is located in the southern part of Andhra Pradesh, the state with the second largest coastline in India, and is a multicargo facility which handled 54 MMT in FY2019. This acquisition will accelerate APSEZ's stride towards 400 MMT by 2025. The acquisition value of KPCL is approximately `13,500 crore. The purchase consideration will be funded through internal accruals and existing cash balance.
The credit metrics of APSEZ consolidated are not expected to change with this transaction. The net debt to EBIDTA of consolidated APSEZ Ltd, including KPCL, in FY 2021 is expected to be around 3.2x (which is in line with the pre-acquisition of net debt to EBIDTA of 3.1x in FY2019).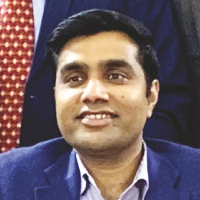 Detailing on the acquisition Karan Adani, Chief Executive Officer and Whole Time Director of APSEZ, Commented, "KPCL is a crown jewel to join APSEZ's string of pearls, our network of 10 economic gateways to India, and this acquisition would accelerate our stride towards FY2025 vision of handling 400 MMT of cargo. Given the best-in-class infrastructure and the distinct hinterland catered by KPCL, this acquisition will not just increase our market share to 27 per cent but also add remarkable value to our pan-India footprint."
"With the experience of successfully turning around acquisitions of Dhamra and Kattupalli ports, we are confident of harnessing the potential of KPCL and improve returns to stakeholders." Karan added. APSEZ will target to enhance cargo volume at KPCL to 100 MMT in around 7 years and will double its EBITDA in around 4 years through its process improvements and industry best practices. In FY19, KPCL handled about 54 MMT of cargo, with an EBITDA of `1,350 crore.
Earlier, S&P Global Ratings has said that APSEZ had sufficient financial headroom to absorb its proposed acquisition in Krishnapatnam Port Company (KPCL). "APSEZ's strong financial performance and flexibility in adjusting capital expenditure (capex) and dividends, and earnings contribution from Krishnapatnam will allow it to maintain its leverage within our rating threshold," the ratings agency said in a statement. S&P Global Ratings expects APSEZ to maintain its ratio of funds from operations to debt at more than 15 per cent following the acquisition.