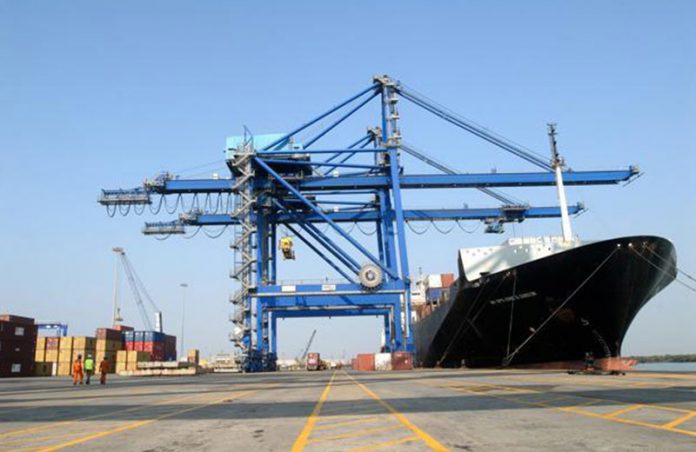 Adani Ports and Special Economic Zone (APSEZ) Ltd aims to complete expansion of Adani International Container Terminal Pvt. Ltd (AICTPL) at Mundra port by 2017 to create a transhipment hub for the Middle East, South Asia and India. The strategy is part of Gautam Adani-led Adani Group's plans to develop a world-class portfolio of ports and allied logistics facilities to capture the benefits of the country's emergence as a global container transhipment hub.
AICTPL is a joint venture with Terminal Investment (part of Swiss-based Mediterranean Shipping Co., the second largest shipping liner in the world). "The APSEZ strategy is clear. We are developing a world-class portfolio of ports and allied logistics across India…work is under way to expand AICTPL in Mundra. The project aims to create a transhipment hub for the Middle East, South Asia and India with a total quay length of 1,460 meters and cargo handling capacity of 3.1 million TEUs," APSEZ chief executive officer Karan Adani said in the company's latest report.
Adani said AICTPL construction is due to conclude next year when the terminal will be capable of handling 18,000 TEU (twenty foot equivalent unit) container vessels, with a cumulative capacity of 6.6 million tonnes (MT).
"APSEZ ports and our proposed development of associated logistics will benefit from several public infrastructure projects in India … The most significant of these proposals is Sagarmala, a government initiative to revitalise India's coastal shipping and inland waterways, which retain the potential to handle 30 MT of cargo," he added.
Adani said as per APSEZ's strategy to develop world-class portfolio, the first of these strategic aims was "our investment to develop India's first international deep water seaport at Vizhinjam in Kerala, with the state government. Vizhinjam will help position India as a competitive global transhipment hub and stake a claim to the annual one million-plus TEUs of Indian cargo transhipped through foreign ports like Colombo in Sri Lanka."
Adani added that Dhamra will be an important feeder port for the coastal shipping of coal from the east to south and west coasts of India, while all its ports will benefit from traffic growth resulting from their proximity to the newly-formed coastal economic zones proposed under Sagarmala.
"APSEZ can add capacity at Mundra, Hazira and Dhamra, enabling these ports to benefit from the longer-term growth opportunities presented by Sagarmala. I believe these activities will accelerate us towards our strategic destination: a fully-integrated logistics business," he said.
He added that APSEZ possesses a strong experience in developing logistics hubs, including two export import (EXIM) yards and two inland container depots (ICDs), with a third ICD (in Punjab), due to start operations this year.