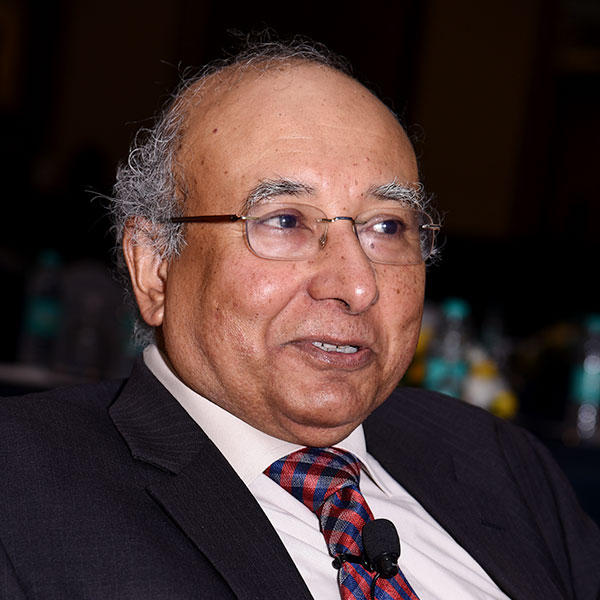 Sabyasachi Hajara
Former Chairman, SCI Chairman Editorial Advisory Board
Mr Sabyasachi Hajara is the former Chairman-SCI & Chief Advisor, Doehle Danautic. He holds a Bachelor's degree in Chemistry and a Post Graduate Diploma in Management from IIM, Kolkata. He also holds a degree in Law, a diploma in Professional Ship Management from the Norwegian Shipping Academy, Oslo. Mr Hajara is also experienced in marketing, chartering, import operations, liner conference/bilateral matters and commercial operations in liners, bulk carriers and tankers.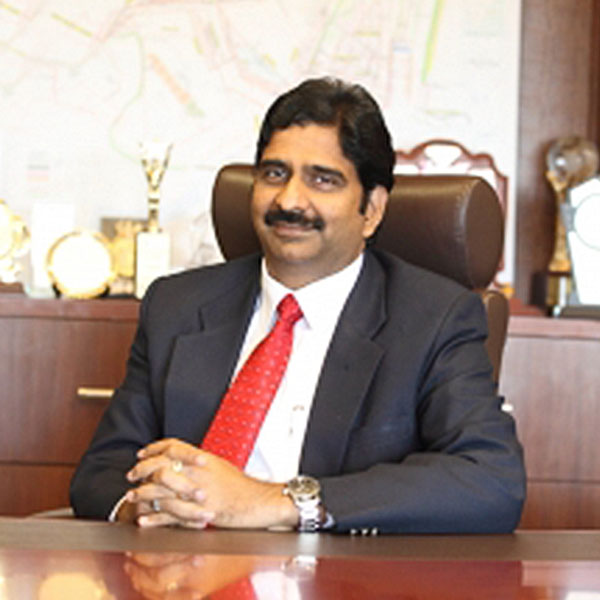 Anil Yendluri
Director & CEO, Krishnapatnam Port Company Ltd
Mr. Anil Yendluri, retired IPS officer, he has held many prestigious positions during his tenure and has been with KPCL since 2009. Under his able leadership Krishnapatnam Port has been showing tremendous developments and is instrumental in creating new records, winning awards and accolades. Mr Yendluri earlier is his career served as Addl. SP at Kottayam, Kollam, Kerela; SP, Palakkad, Kannur, Thrissur; Commissioner of Police, Kozhikode, Kochi, Ernakulam, DIG and IG of Kerala. He also served as SP, CBI at New Delhi, Visakhapatnam. He has been deputed to UN Mission in Bosnia & Herzegovina.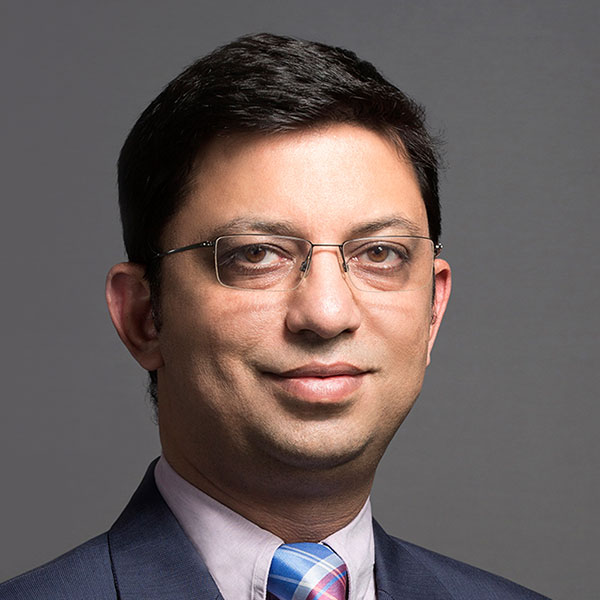 Manish Saigal
MD, Alvarez & Marsal
Mr Manish Saigal is a Managing Director with Alvarez & Marsal leads strategy, market entry, commercial and operational diligence, and post-merger integration offerings for A&M in India. He has more than 17 years of rich experience in strategy, operations, private equity (PE) and M&A consulting. Before A&M, he spent 11 years with KPMG India, where he most recently served as Partner in their Transactions and Restructuring group. There, He served as the national leader for their transport and logistics sector. Before that, Mr. Saigal worked with Arthur Andersen's business consulting practice for almost four years. Mr. Saigal has also served on such high-profile industry committees as Dr. Rakesh Mohan's national task force on integrated multimodal logistics framework, the steering committee for the CII National Logistics Summit, and the CII national committee for ports.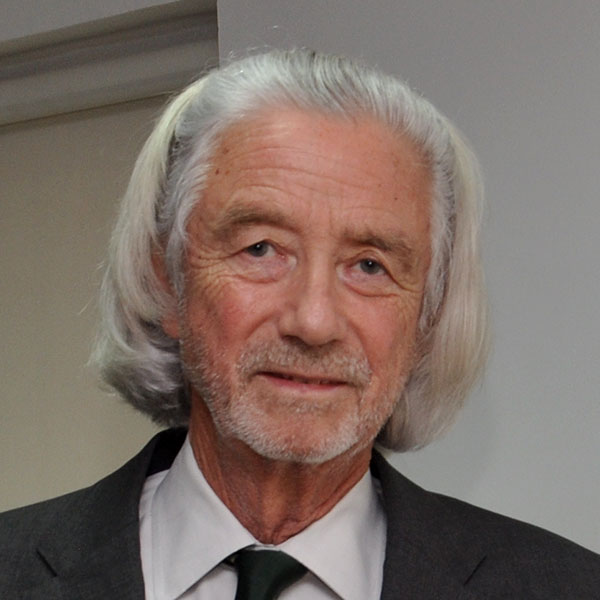 Joachim von der Heydt
Chairman, Bengal Tiger Line, Singapore
Mr. Joachim Von Der Heydt is the chairman, Bengal Tiger Line, Singapore.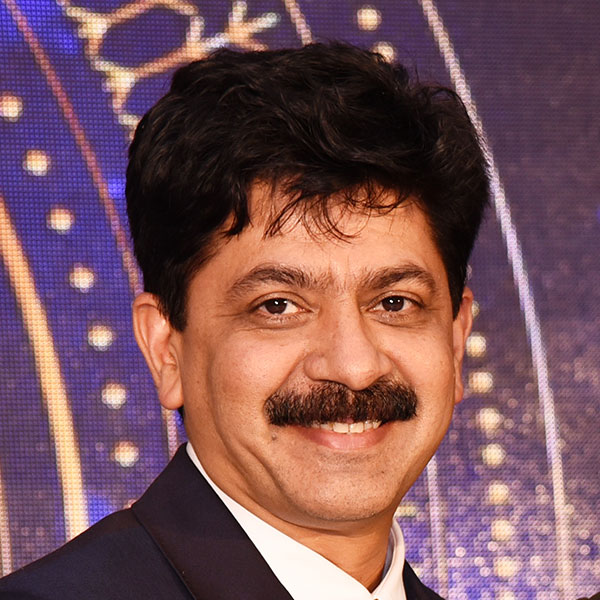 Adarsh Hegde
Joint Managing Director, Allcargo Logistics
Mr Adarsh Hegde is Joint Managing Director has been associated with Allcargo Logistics since its inception. With over two and half decades of experience in the field of logistics, he has been instrumental in the success of Allcargo Logistics' growth story. Under his leadership, Allcargo Logistics established 6 CFS & ICD facilities PAN India, making Allcargo CFS & ICD division one of the largest private players in the country. He continues to lead the blue print and strategy for the division. With his extensive experience & proficiency in transportation, he has contributed to the set-up the Allcargo Logistics Project Forwarding division. He is also a part of the leadership team at ECU-Line with respect to driving international procurement initiative and organisation-wide planning. He started his career as an Assistant Maintenance Engineer with Eastern Ceramics Private Limited, Mumbai in 1987.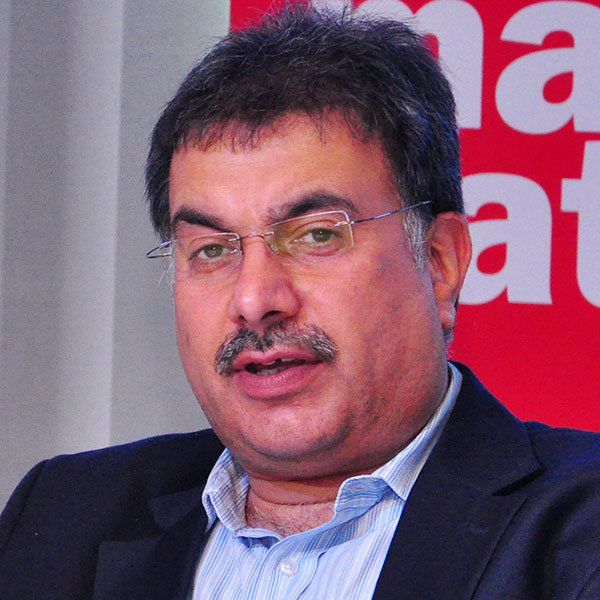 Mr Jasjit Seth
Chief Executive Officer, Transport Corporation of India-Supply Chain Solutions
Mr Jasjit Sethi heads TCI Supply Chain Solutions, which is part of Transport Corporation of India Group, renowned for its leadership position in Indian logistics covering Freight, Express, Shipping and Contract Logistics. He is an alumni of Harvard Business School, Amity Business School and Punjab University, Chandigarh, besides short term courses with NITIE, Powai and National University of Singapore, amongst others. Mr Sethi is also a Member of CII – National Logistics Council; FICCI National Committee on Infrastructure, CII National FMCG Committee and the Past President of the Delhi Roundtable of CSCMP (Council of Supply Chain Management Professionals).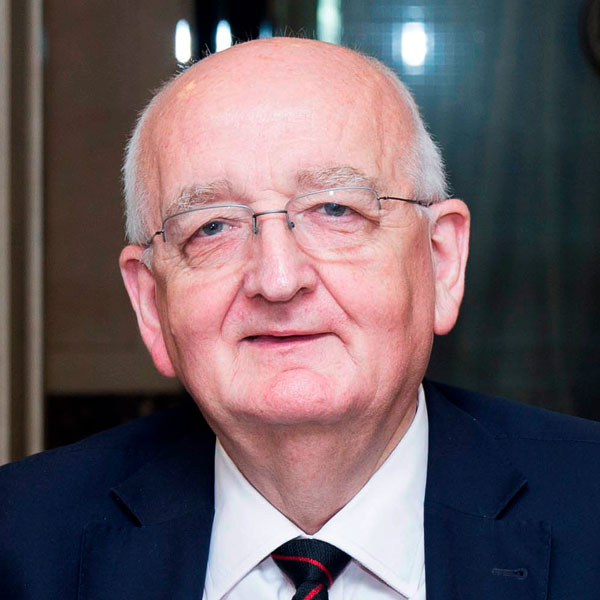 Julian Michael Bevis
Senior Director, Group Relations, South Asia A.P.Moller-Maersk
Mr Julian Michael Bevis, a Senior Director, Group Relations, South Asia, A.P.Moller-Maersk Group since October 2013 and MA from Oxford University had joined the company way back in 2005 as Area Line and Operations Manager for South Asia. His career began as a Management trainee in October 1971 in London with Overseas Containers Limited (OCL), one of the first deep sea container operators. Throughout his career, Mr Bevis has worked in a number of management positions in Europe and overseas along with being the chairman of the Container Shipping Lines Association of India.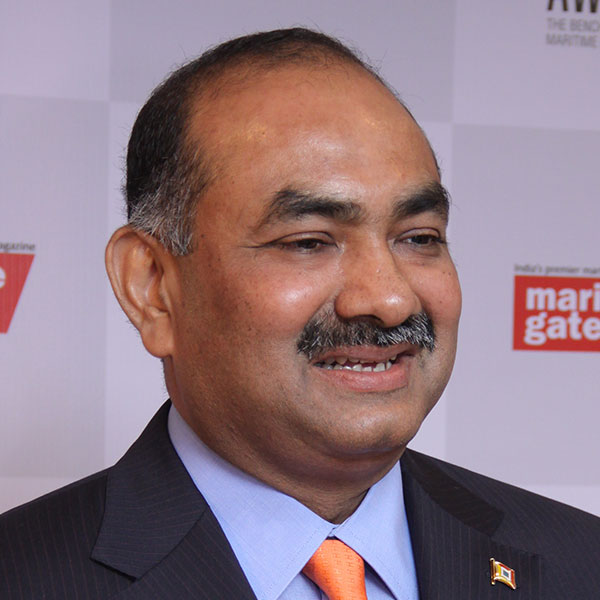 P Jairaj Kumar
Chairman & MD, Ocean Sparkle Limited
Mr. Jairaj Kumar is Chairman & Managing Director of Ocean Sparkle Limited, brings extensive marine services experience to Ocean Sparkle. He has worked with leading companies like the Great Eastern Shipping Co Ltd, Mobil Shipping Co (London), Novopan India Ltd, and Fishing Falcons Ltd in his long careers. At Ocean Sparkle, he is responsible for the overall business development of the Company. Mr. Jairaj Kumar is a graduate from Marine Engineering College (Calcutta) and has received the Certificate of Competency as Chief Engineer by the Dept. of Transport, U.K.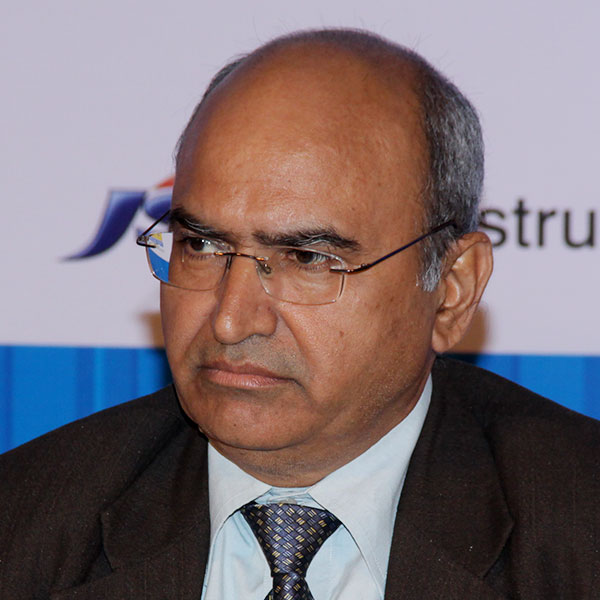 Capt Dinesh Gautama
President, Navkar Corporation Limited
Capt. Dinesh Gautama has more than four decades of experience in shipping and ship management, having joined SCI in August 1973 and rising up in various capacities till he became a Master in December 1981. He joined Patvolk of Forbes Gokak Limited as All India coordinator for container feeder operations in 1994 looking after the interests of Sea Consortium of Singapore, the largest common-user container feeder operator in the world operating 60 ships on time charter. At present he is also the Director Incharge of Narottam Morarjee Institute of Shipping, Mumbai.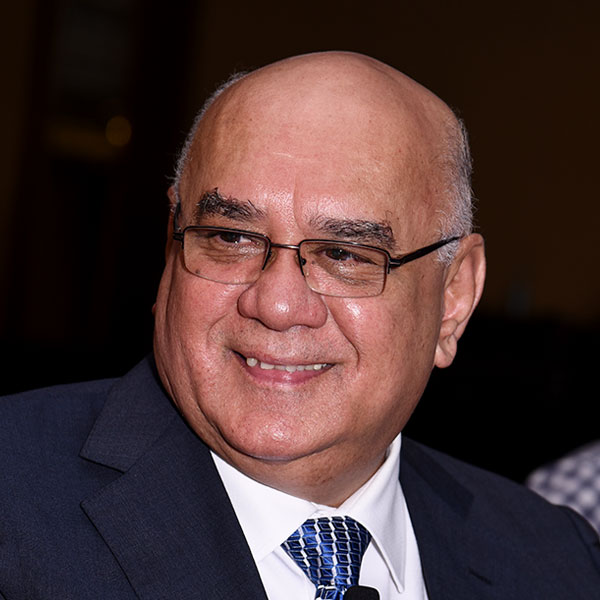 Capt Deepak Tewari
Chairman, Container Shipping Lines Association (CSLA)
Capt. Deepak Tewari joined MSC way back in year 2001 as CEO MSC, India which he continuing till date along with the added responsibility of being the Chairman – CSLA. MSC is a world leader in global container shipping and a company that prides itself on offering global service with local knowledge. The Container Shipping Lines Association is an eminent organization of foreign container shipping lines operating in India having 34 members at present. Capt. Tewari with his years of expertise in the maritime industry efficiently juggles multiple roles with finesse.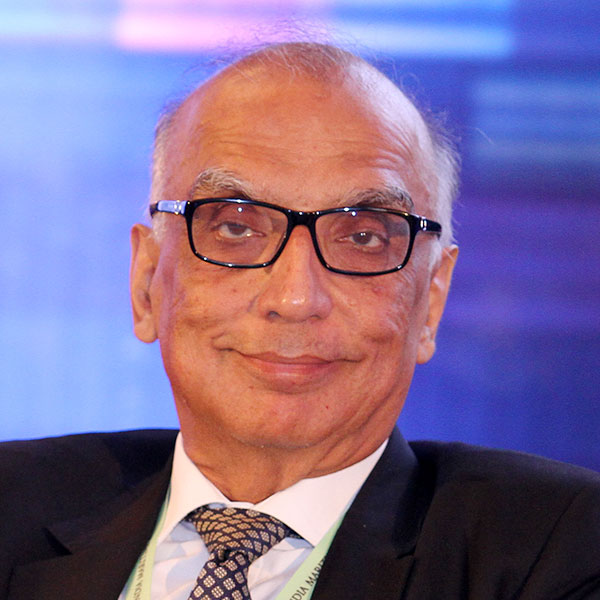 Shardul Thacker
Partner Mulla & Mulla & Craigie Blunt & Caroe
Mr Shardul J. Thacker has been a Partner with Mulla & Mulla & Craigie Blunt & Caroe since 1977. He has extensive experience in project finance and transactional project work, particularly ports, power, construction and oil & gas. He specializes in asset finance, structured finance, project finance and corporate finance. He has lead several due diligences and advisory work, and participated in all project related documentation, extensively rendered advice and participated in negotiations with lenders and investors alike. He advises Gateway Terminals, A.P.Moller Group for their India work. He acts as Indian Counsel to international/ domestic lenders and has handled over 300 ship finance deals in the last decade.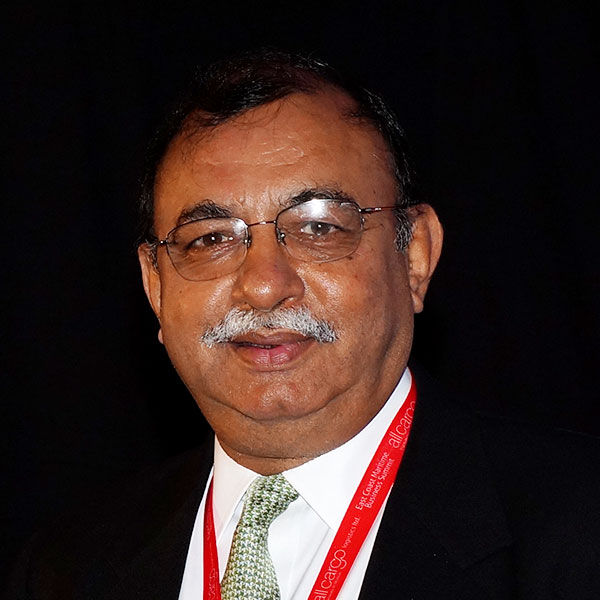 Capt Sanjeev Rishi
Advisor, Worlds Window Infrastructure & Logistics Pvt Ltd
Capt Sanjeev Rishi is the Advisor & Member of Strategic Planning Committee of World Window Group, New Delhi. He is also the Managing Director of Sanjvik Terminals (Pvt) Ltd, which is the Promoter of ICD-Bawal. He has got more than 16 years of off shore experience with the Shipping Corporation of India and nearly 26 years of shore and Commercial experience. An expert on hinterland terminals and multi-modal transportation, he has handled marketing and operations in North India of Black Sea Shipping Company, JUGOLINJA, Mitsui O.S.K Lines, United Arab Shipping Company and National Shipping Company of Saudi Arabia. Rishi has written two Books on multi – modal transportation for IGNOU, which are now a part of international marketing course. He is a visiting Faculty at IIFT, Railway Staff College, Baroda and Tolani Maritime Institute, Mumbai.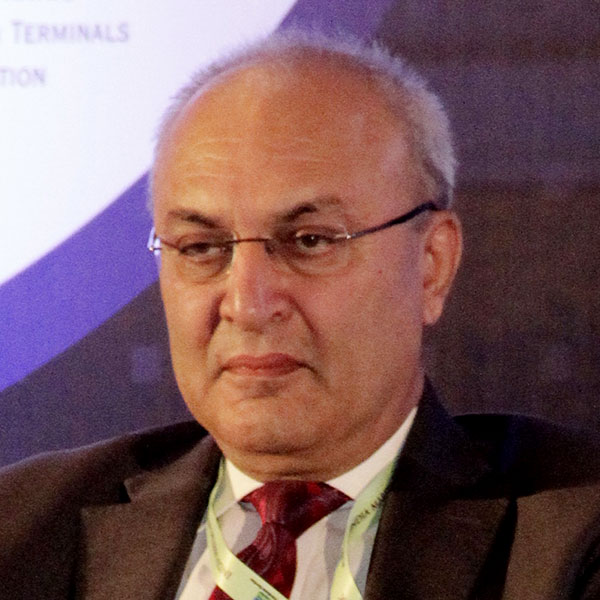 Anil Singh
Sr VP & MD, DP World Subcontinent
Capt Anil Singh has been in the maritime industry for 35 years having spent his earlier years at sea. He joined us from Thailand, where he spent 7 years as Group CEO of container terminals B1 and A0, a joint venture between APM Terminals, PSA and Marubeni. He was involved with acquisitions, expansion while developing industry best practices leading to a throughput of 1 Million TEU in 2007. Prior to 2001, Anil was with P&O Australia in senior management roles for 13 years of which 8 years as Managing Director of Century Group of Companies in Papua New Guinea. Century Group was involved with Ports, Ship-owning, Ship-agency, Mining and Petroleum logistics for BHP Rio Tinto,and Chevron. His other assignments included CEO of Nhava Sheva Container Terminal, Mumbai, and as Project Manager for Asia/South America region based in Sydney. Before moving to the Subcontinent, Capt. Singh headed DP World's Africa area.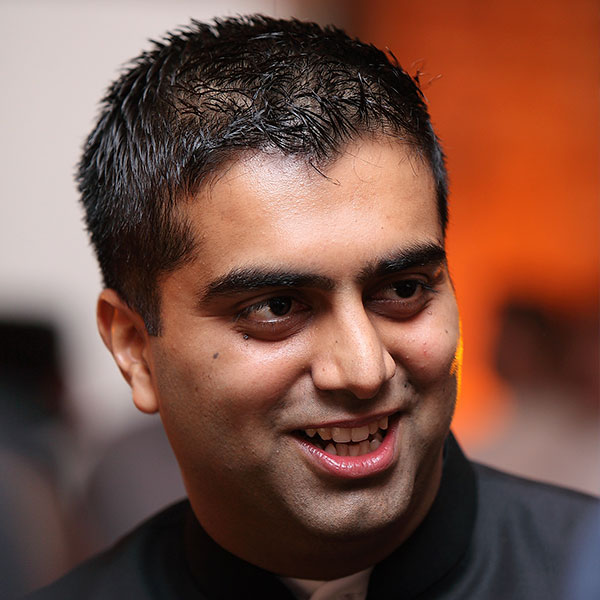 Dhruv Kotak
Director, JM Baxi Group
Mr Dhruv Kotak has over 15 years of experience in the Maritime Sector and heads the core business of shipping support services at J. M. Baxi & Co., which is the largest shipping agency group, representing many Indian and foreign principals in India. Mr Kotak has functional experience in Container Marketing and CFS operations, also handled stevedoring operations for bulk, break-bulk and heavy lift cargoes at various ports and successfully handled project cargo logistics for various large plants from ships to deep hinterland locations using multi modes of transport, successfully created supply chain solutions for various commodities for pan India operations.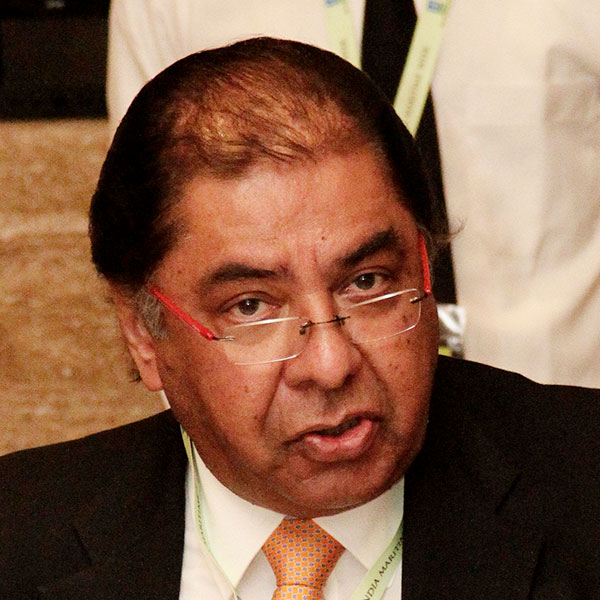 Navin Passey
Managing Director, Wallem Shipmanagement (India) Pvt Ltd
Capt Navin Passey is the Managing Director of Wallem Ship Management (India)Pvt Ltd. He is also the Global Head of Wallem training and welfare. Capt Passey is the Chairman of Foreign Shipowners Association and also the Chairman of Foreign Owners Representatives and Ship Managers Association. He is member of Govt. of India's Task Force on Infrastructure Development & Mega Projects; Director, ICSW Asia; BOG, Indian Institute of Maritime Studies; BOD, Norwegian Business Association of India; Member of Advisory Board (Asia) DNV Sea Skills Committee; Member of several Indian Parliamentary and Ministerial committees on shipping related matters; Panel Member of several Trade Delegations & Conferences; Trustee of The Maritime Floating Staff Welfare Trust and Member of Govt of India Welfare Board.