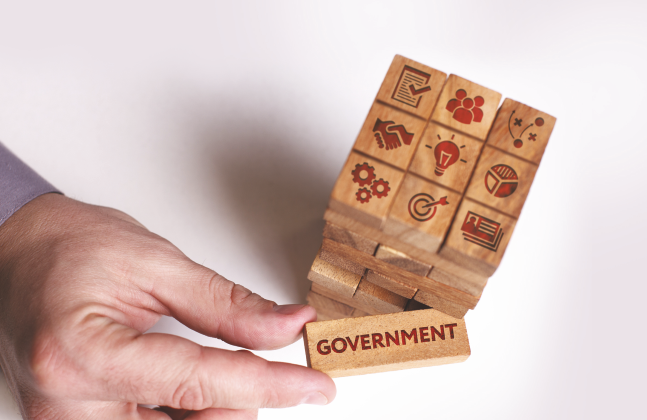 More consultation with trade, industry bodies and also with private enterprises can help the incoming government align policy initiatives with industry expectations.
The past four years of the NDA government have been quite eventful and have seen the maritime and logistics sector grow from strength to strength. The major ports have flexed their capacities, transhipment on Indian coast is growing, coastal shipping and trade with neighbouring nations has seen a heads-up and cargo movement on inland waterways has seen a clear boost. The award of infrastr ucture status to the logistics sector, Cabotage relaxation, Direct Port Delivery and draft of the National Logistics Policy have been the most noteworthy developments that have catapult the shipping and logistics sector into a different orbit altogether.
While a rather loose implementation of demonetisation and GST has made the trade suffer a rough ride, but the nation has stood together to tide over it. The major ports have seen more sunshine, notching up on efficiency parameters and throughput. In the three fiscal years 2015-2018, the cargo share of major ports remained steady at 57 per cent. GDP growth hovered around 7per cent, expor ts jumped back to $300 billion after a slight dip in 2015 to 2017 and imports increased slightly at $450 billion. India's ranking on ease of doing business increased from 134 in 2014 to 100 in 2018.
Though there were a lot of str uctural changes done, but the industry still seeks that the transformation did not happen as expected. The industry has not picked up momentum as expected in a fastest growing economy. Reformative process has been slow, mainly because the steps are being taken on piece meal basis and not as a comprehensive Policy. The share of Indian shipping in the global scenario is still miniscule. Shipping is still to figure as one of the main industr y that needs mention in any budget or gover nment agenda for long term development. Every port in the country functions as a silo and all communications by the authorities are subject to interpretation by the users. There is an unacceptable level of variation in processes across ports as well as within port operations. There is still no definitive blue print for the growth of ports. None of the major shipping lines is flagged in India and this makes us think, are our policies and regulations shipping and trade friendly? The Indian logistics sector has traditionally been manpowerdriven and underleveraged by an unorganised and fragmented structure.
Going forward, the incoming government should act not only to sustain the changes but also be swift enough to keep pace with the global developments in this sector. More consultation with trade, industry bodies and also with private enter prise can align government policy initiatives with industry expectations.
We reached out to the who's who of the industr y to know their wish list (mann ki baat), which can set an agenda for the new gover nment for including in its broader policy framework. As the new government shapes up, read on to know more what the industry expects it to deliver.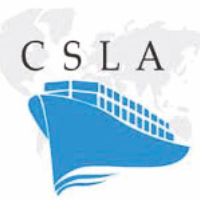 Digitalization
Promote E-platform for the issue of various shipping operations / documents (i.e. Bill of Lading, Form 13, Delivery Order, etc.) as this will lead to increase in the record keeping, transparency, cost effective and less time consuming activity for the issue of shipping documents. Also, stakeholders therefore are not required to be physically present at the lines' offices.
CSLA member lines support the implementation of the new version of PCS i.e. PCS 1x, under the guidance of Indian Ports Association (IPA), which includes the functionality of E-Delivery Orders, E-Invoices and E-Payments. PCS 1x is an initiative that supports green initiatives by reducing dependency on paper. Government of India should make it mandatory for all the stakeholders to process shipping operations / documents via.
PCS 1x, leading to transparency and record keeping. Also, the PCS 1x should be secured from cyber threats as the services of the systems will be used by the entire shipping fraternity in India and connected through one single platform.
Separate cell for Medium and Small-Scale enterprise at Customs Commissionerate
There should be a separate cell in Customs Commissionerate for Medium and Small-Scale enterprise where all their queries with reference to clearance of Export and Import Shipments should be answered.
Also a detailed customs procedure along with process flow and various document requirement list for Export and Import shipments should be uploaded in the customs website.
In EXIM Trade of India there are a number of intermediaries whose charges are very high and are not transparent. Example of intermediaries are Custom House Agents, Freight Forwarders, NVOCC's etc.
Their charges are not transparent and are very high which increases the cost for cross border transactions. These intermediaries use the word "Shipping Company" even though they are not a shipping line and therefore confusion arises, and it portrays the Shipping lines for higher charges. To overcome high EXIM trade charges MSME exporters and importers should be given information related to different intermediaries in the trade for making them understand the role of each intermediary. Assistance during dispute or grievance with these intermediaries or different stakeholder should be provided. Any new policy announced by the customs or ministry of shipping should be informed and communicated to the MSME through this cell at customs commissionerate.
Transparency of tariff of all the service providers in the Indian Shipping Industry
Indian Shipping industry has a lot of intermediaries, (i.e. Custom house agents, NVOCCs, Freight Forwarders etc.) whose tariffs are not transparent thereby leading to confusion amongst the shippers / consignees.
Whereas, Government of India should make it mandatory for all the players in the shipping industry to be registered as well as have their tariffs displayed in the public domain (Like, Shipping lines have displayed their website tariffs links to all major ports in India which displays link of all CSLA member lines). This will help importers / exporters to have an estimate of the overall shipping cost in advance.
Port Infrastructure
Port sector in India is being driven by high growth in external trade. In FY 18, traffic at major ports of the country reached 679.36 million tones. Nonmajor ports of India are witnessing strong growth. Special Economic Zones (SEZs) are also being developed in close proximity to ports.
Indian Ports at present cannot handle very large vessel in absence of proper draft depth. Government should help to increase and maintain draft depth at ports and attract large vessels, enabling them to become hub ports. The increased depth will bring economic benefits like saving vessel waiting time and savings on account of transshipment. Also, larger ships are more economical to operate as their cost of operation is lesser by as much as 40%.
End result would be lower cost to the trade directly or indirectly by means of economies of scale.
Disposal / auction of un-claimed and un-cleared cargo and releasing shipping line containers
As per the current procedure for the disposal of un-claimed / un-cleared cargo with Customs, there will be auction process for the disposal of the cargo and the empty containers will be handed over to the shipping lines.
In case of the three unsuccessful auctions, the cargo is to be sold to the highest bidder in the fourth auctions. However, a Customs NOC is required for this. According to the Customs officials, this NOC, was necessary as otherwise, everyone would avoid bidding in the first three auctions and just bid some low amount in the fourth one. Hence Customs needs to check the value offered by the highest bidder in the fourth auction and approve the bid accordingly.
From Shipping lines point of view, the process should be completed in a time bound manner since containers were not meant for indefinite storage of cargo. Due to the shortage of space at the CFSs the Customs expressed helplessness for the release of shipping line containers. In this case, the Shipping lines should not be penalized for shortage of space at the CFSs. Further, Government of India should have strategy planned out for the above situation as the trade in India is evergrowing in nature.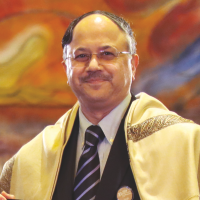 The adage that 'conventional economic thinking is always wrong', is true for almost all cases of new initiatives for economic growth. Further, transmitted ideologies prevent people from being original thinkers, and even more, so the culture of conformity to western norms constrains innovative and imaginative thinking.
The success of Dubai and Singapore is attributed mainly to welcoming of new ideas, out of box thinking, thought leadership and a bold approach. We can say the same about the success of Colombo as a Maritime Logistics Hub, and on a grander scale that of China, a much larger economy. The Government should initiate bold policy measures that are transformative, instead of adopting the so-called best global practices.
Every geographical terrain and every economy has its own requirements; therefore, any country must rely on original thinking while framing new policies for the shipping and logistics sector. Punching above the weight is always associated with some risk; however, nothing great is ever achieved without taking calculated risks.
Punching below the weight does not help anyone to realise the full potential and reduces the achievements to mediocrity. We should create centres of excellence of global scale. India has vast geographical advantages for maritime logistics; besides, India is a big market and has demographics in its favour. India has achieved all its success in a democratic framework; hence all our economic programs are both resilient and intrinsically durable. It is time for us now to pole vault into higher orbits and not leapfrog (as a frog leaps in defence).
The goal for capacity usage of the Logistics infrastructure should be optimal (60 per cent-70 per cent) usage, anything beyond that leads to bottlenecks and inefficacy; hence overcapacity utilisation or Overutilization of the infrastructure should be disincentivised.
As a policy measure, investing ten years ahead of the requirements should be incentivised. A common trait among the countries which are successful in establishing World Class Logistics Infrastructure is that at the time of the completion of the project the Logistics infrastructure is ten years ahead of the requirements.
The Policy for Public-Private Partner (PPP) also needs to be relooked.
The current model based on the highest revenue sharing based bidding has led to very high costs being passed over to the Logistics sector, and in turn to the ultimate customer. This approach is not in conformity with the stated aim of the Government of reducing the percentage of the Logistics Costs to GDP.
It is beyond doubt that national resources & private funds when put to best use with the latest technology and innovative, user-friendly commercial models as they yield more significant economic dividend in terms of growth of both GDP and revenue. In comparison to the relatively small amount earned through revenue share through current PPP models, the bonus of revenue earned due to the faster growth in the economy is always much higher.
The rent-seeking elements & models supporting rent-seeking should be weeded out at the policy framing and planning stage.
India's socio-economic conditions mandate that the Policy for almost every financial activity should be formulated or designed in a manner that it increases employment opportunities; however, the employment generation should be for a gainful employment model and a sustainable market conditions compliant model.
The sector has great potential to employ skilled Labour; however, a less discussed aspect is that it has even more significant potential of absorbing the supervisory and managerial talent. The economic dividend for investments in skill development, higher education and original research in the logistics sector and supply chain management is exceptionally high. The benefits go beyond the sector, making entire supply chains more competitive. In future, it is not the individual firms which will compete; it will be competition among entire supply chains.
It is also essential to retain the existing workforce at all levels as while creating the new employment we should take care of its incremental employment without the current workforce becoming redundant and jobless.
According to the World Economic Forum Global Risks Report 2017, "the Fourth Industrial Revolution has the potential to raise income levels and improve the quality of life for all people. The economic benefits of the Fourth Industrial Revolution should reach the entire population by taking policy measures for proliferation as the so-called 'Trickle-Down' theory seems to have limited benefit society at large even in the long term.
The need for enhancement of skills and abilities is essential at all levels from workers to the supervisor to Managers to the Entrepreneurs. It should involve unlearning and adoption of new standards and a new outlook.
The most neglected matter in this sector is original research and studies for continual improvement for developing robust logistics infrastructure and secure and resilient supply chains. Commensurate precedence should be given to this investment to achieve cost efficiency.
For ensuring effective implementation, it is crucial to acquire expertise and develop specialist in an Institutionalized manner, as fine tuning that is required for optimisation can be done only by experienced specialists, not generalists.
Logistics Sector is one of the early assimilators of the technology, and mainly it has been one of the early assimilators of Information Technology, Digitisation of Commerce will have a massive impact on supply chains and Logistics matrices. The Fourth Industrial Revolution may turn out to be more disruptive than predicted, and it will have an enormous impact on both business growth and jobs. A collaborative approach should be adopted to deal with the challenges of disruption.
The Newly emerged models of selling goods or services below the cost price to achieve market domination can be useful for customers in the beginning. However, with time the customers will lose the bargaining ability.
The objective of market dominance is to increase the market valuation; improving the bottom line or profitability is not an objective. Models based on eliminating the competition by selling below the cost price (sustained by substantial funding) lead to attrition, an unhealthy business practice.
Regulatory authorities in many countries are reviewing such model's conformity with the Competition law/Antitrust Law/ Anti-Monopoly Law, as these laws promote or seek to maintain market competition by regulating anti-competitive conduct by companies. A Policy to ensure healthy competition should be established as the Indian companies will continue to have lower equity base compared to the massively funded venture capitalist.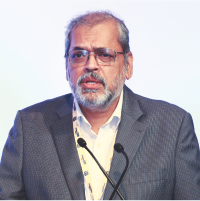 The issue that is most relevant for Indian Shipping is the need to increase its market share. In order to do that Indian ships need to be competitive vis-à-vis foreign ships on the Indian coast, as well as versus other modes of domestic transportation like rail and road. There is need for policies that would harness Indian cargo on Indian bottoms stemming the outflow of the current $52 billion in freight per year out of India.
To achieve this, several structural issues need to be addressed. Some of the important issues are as follows:
Availability of Funding at competitive tenors and rates for acquisition of vessels;
Foreign flag ships coming into India are not required to pay IGST on the value of the ships, Indian flag ships have to pay IGST – there is need to remove this discrimination;
Similarly, the income earned by an Indian seafarer on a foreign flag ship on the Indian coast is exempt from tax while the same seafarer working on an Indian ship has to pay tax – this inequal application of law needs to be removed.
Indian ships currently have to pay a higher cost for its Fuel. The pricing of FO at Indian ports should be on par with international rates since Indian vessels have to compete with vessels which bunker outside India at lower costs.
Ships are undergoing programmes toward energy efficiency and Sox reduction technology. This is a huge upfront cost burden. Like other maritime nations, India should consider providing a 20 per cent rebate on Annual Tonnage Tax if vessels adopt energy efficient ship designs exceeding IMO's Energy Efficiency Design Index (EEDI) or adopt SOx scrubber technology exceeding IMO's emission requirements and a 50 per cent rebate in Tonnage tax if both are adopted. This will reward going green and make it feasible too.
Finally, it is a given that the higher cost of 0.5 per cent LSFO will increase the cost of carriage. Several container shipping lines have begun charging a surcharge for this yet to arrive increase. We expect that the GoI will draw up suitable policies which will mitigate the impact of these emission lowering technology.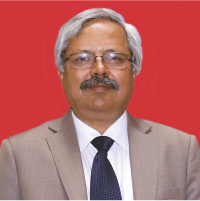 The new government should have continuity of the policy of the previous regime. GST is yet to be stabilised, the same should not be changed at the policy level. While CBIC is easing the processes for EXIM trade, the pivotal role of logistic industry should be encouraged. The Custom Brokers have the expertise on the classifications, rules of the government agencies, GST, E way bills etc, which minimises the mistakes, thereby compliance of law is assured. Business houses who are not in the profession of Custom Broking have started soliciting the business on their own name and getting the process through agencies who are less complied in laws. The strict KYC which government wants to adhere to is compromised, this process should be necessarily eliminated.
Ministry of Commerce should link the IEC with corporate affairs, banks, PAN with Aadhar, etc., for LLPs, Pvt and public limited companies.
The cost of both shipments for FOB as well as CIF should be comparable especially for LCL shipments. Shippers benefit should not be loss to consignee and vice a versa. The charges that the shipping companies or the freight forwarders charge should be determined at the time of shipment itself and recorded on the shipping documents. The E way bill should be linked to the GPS tracking system which would ensure routes and also with every toll plazas there would be recording of the vehicle along with E way bill. This would also ease the GST squad to keep an eye on the vehicles which is not on the route desired.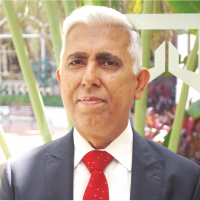 Driving logistics cost as a per cent of GDP
Special incentive-based program for setting up logistics infrastructure in underdeveloped or remote parts of the country by government to increase industries to flourish in these areas. The incentive may be in terms of tax relaxation, single window clearance, easy access to loans and financial assistance.
Different stakeholders in the country
Central and State governments need to ensure that equal opportunities are given to private industries to setup such multimodal logistics parks across regions which will be beneficial to the end customers.
An integrated policy
Well recognised associations of logistics companies like NACFS, CFSAI, AMTOI, private rail operators should also be part of the policy making to assist them for better industry to government coordination and explain real time issues and challenges with logistics industry in Indian prospective and how these challenges are being addressed in other countries.
Driving interventions to reduce logistics cost
While identification of all such integrated rail terminals, opportunities to private industries should be equally considered for infrastructure development, setup and operation of all such terminals. It is advisable that government should develop online platform to provide details of all such terminals and form a back-end support to assist interested parties to understand the requirements.
Critical aspect of driving down logistics cost
A Common portal for KPI indicators should be made that tracks and reports the performance of various logistic service providers which can serve as metrics for comparison & can be useful for customers.
Key focus areas to reduce the logistics costs
To encourage the modal shift from road and rail, the State government may provide incentives to the shippers for moving the cargo by IWT. The operators may leverage the incentives and attract cargo shippers to IWT with cost-economical offers Which will reduce congestion and cost of bulk transportation.
Multilateral agencies like The World Bank, AIIB and ADB
Major private logistics service companies shall also be on the same platform to share their experiences, best practices and issues. This will help to understand and resolve real time industry issues and get expert advices on cross functional industrial operational problems.
Reducing dwell time for interstate cargo movement by road
Policies to encourage the use of multi-axle vehicles and tractor-trailer combination would help reduce transport costs and road pavement damage. Towards this end, incentives such as reduced tax rates and tolls favouring such vehicles could be introduced.
It is mentioned in the Draft Logistics Policy that stakeholders' participation is limited to National Logistics Forum. However it is submitted that the stakeholders' views are extremely important to drive the key thrust areas as per policy and their observations should be heard in National Council and also Apex Inter Ministerial committees. It is therefore suggested that National level Apex Industry associations such as FICCI & CII should also be invited in above forums.
While the draft logistics policy document identifies logistics as enabler to other grandiose and ambitious plans of government, and accordingly it focuses on streamlining and standardisation of procedures with an aim to reduce the cost of overall logistics in line with international trend, it has not taken into account some ground realities. It is in this light I suggest the following:
Land related Issues form the most critical source of capital in terms of setting up any logistics facility. It is in this regard we propose the following: Enabling faster land utilisation by limiting and fast tracking of necessary permissions and approvals under single window clearance system by a nodal agency by limiting number of authorities involved for this process.
Since prices of basic land itself are very high, to make the logistics project viable and feasible, government should reduce the change in land usage change or zonal change charges to make setting up of logistics facility feasible and attractive enough for private players to come forward & set up the facility.
Railways are set to play crucial role in overall logistics sector as an enabler. However due to monopolistic policies of railways and over support to CONCOR, removes the level playing field between CONCOR and private rail freight operators.
To ensure level playing field between CONCOR and other private freight rail operators.
One of the ways of achieving this is to allow private rail operators to access rail siding facilities of CONCOR/ Railways under common user arrangement ensuring that restrictive measures/practices are not induced by CONCOR.
To remove different categorisation of scheme such as SFTO/AFTO, Steel, etc and allow private freight train operator to handle under a consolidated licence.
To increase penetration of railways and its overall share in the transport mix of country as identified as focus area of the policy, railways should permit transportation of all types of commodities without any restriction as against present where certain commodities cannot be transported even though containerised.
Warehousing:
Draft policy rightly identifies warehousing as the focus area in GST era which has diminished the state boundary and made entire country as a one entity from taxation of goods and services point of view.
However, as report mentions, warehousing today is fragmented and unorganised. This had led to blocking up of precious capital resources in building warehouse but usage of the same is uncertain since there is no organised method of knowing availability of such warehouses and specifications of the same in a given region.
Building such an information matrix on real time basis should be the priority which can go a long way in optimising warehousing as an enabler to the needs of the industry.
Infrastructure Status:
Although logistics is been classified as 'Infrastructure' by RBI, still lending to this sector is largely been driven by the credit assessment by lenders basis their own legacy methods and hence lending rates have remained high for facility developer.
Although classification as "Infrastructure" opened up option for long term funding, this has not really transmitted on ground since lenders are wary of lending long term due to host of issues such as ALM framework, macro-economic scenario, etc.
Thus intended benefits of this infrastructure status are yet to be transmitted to intended beneficiaries, i.e. logistics services developer and providers.
Since logistics is identified as enabler to the other industries, accordingly incentivising the same by providing access to cheaper credit facility will go a long way in establishing logistics as a true enabler.
Tax incentive:
To attract private investment in Logistics sector, it would be a good idea to incentivise the same by providing tax rebates, substantial tax holiday period, etc.
The policy should provide the framework towards this basis which Finance Ministry can work out relief package under Income Tax Act.
Labour reforms:
Due to divergent policies between central government and various states, hiring of labour and functioning of the same becomes a contentious matter in large number of cases.
While private sector can take care of the imparting necessary skills among the staff, government can support these efforts by allowing liberal labour policy to facilitate hiring of labour on flexible basis depending on the requirement.
Governance:
The draft national logistics policy stresses need for governance and accordingly, proposes to set up slew of high-level committees to regulate this sector.
While the attention given to sector is welcome since it may result in better coordination among various stakeholders within government machinery, there is likelihood of increased level of interference in working of the sector which will result in throttling of the sector and may delay the accrual of benefits of being an enabler to sector and will also defer benefits to other industries using logistics.
Accordingly, the government's thrust on "Ease of Doing Business" should be the guiding principle and governance policy for logistics sector should be sub-servient to this principle.
Miscellaneous:
Better coordination and faster clearance among various government agencies like customs, SIB, plant and Animal quarantine board, FASSAI, Drug control, etc for smooth and fast clearance of goods under EXIM trade.
Key data transmission from relevant agencies to all the service partners so as to bring efficiency and transparency in work flow which will be beneficial to the end users.
Clear simplified policy for warehouse, CFS, ICD operators for clearance/disposal of abandoned cargo.
Simplification of procedures for logistics operators who are handling EXIM cargo so that within same facility non-EXIM logistics and related value added services can be provided. It will help logistics companies to consolidate various segments of business at one place and on the other hand to end users in terms of cost efficient and one stop solutions. For example, CFSs/ICDs set up at huge cost have the state-of-the-art equipment and are highly capital intensive Infra Projects. The Infra built are National Assets. As on date they are all operating at say 50 per cent utilisation. In order to gainfully utilise this infra already created, the CFSs / ICDs as CCSPs and handle EXIM Containerised cargoes, should be allowed to carry out all value addition activities, handle domestic non-EXIM cargoes and other activities which are permitted in MMLPs irrespective of the size of the unit as each unit is normally more than 15 acres.
RoadRailer, a bi-modal transportation unit, which runs as a semi-trailer on road and as a wagon on rail should be implemented to offer seamless door-door goods transportation. It works like this – Goods are loaded on to a RoadRailer unit in a godown; it travels by road, and is then directly coupled with railway wagons at the terminal. The unit (with wheels attached as in a normal truck) will be moved by rail and decoupled from the wagon at the receiving end, and attached to a truck to be moved on to the final destination.
Common portal for transporter registration should be done, also rating details should be provided to know transporter reliability and responsiveness towards consignment.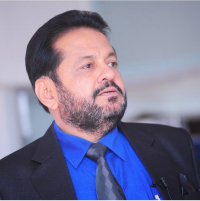 Remove all antiquated procedures, laws and regulations in customs and replace them with new ones commensurating with the new reforms.
Make all the Officers equally accountable and responsible for their actions and inactions, as well. 3. Divest DRI [Directorate of Revenue Intelligence] from customs' classification and valuation issues. 4. All investigations for genuine and reputed importers should be carried out by the respective Customs Special Intelligence and Investigation Branch [SIIB] and that too, from 10 AM to 5 PM only. 5. All classification and valuation disputes should be resolved in 15 days! and NOT months and years, as it is happening now.
All officers of the Revenue Department, Ministry of Finance should be well qualified and well trained to carry out assessments of documents and should be well versed with the Customs Law.
Allocate more space for creation and setting up of additional capacities for Tank Farms and Installations for liquid bulk at all major ports.
Considerably reduce tariffs and port dues at all major ports and encourage healthy competition and make imports more viable.
Increase monitoring of customs assessments of documents and ensure that documents are cleared expeditiously. Officers responsible for delays should be penalized.
Accord top priority to Liquid Bulk consignments, both in Customs and Port to save on demmurage and save precious foreign exchange.
Customs Post Clearance Audit for AEO Status holders should be well defined and should be done in time prescribed manner and completed in 10 days maximum. The audit should be done from 10 AM to 6 PM only.
Officers must be more proactive and must ensure proper fostering of Ease of Doing business and trade facilitation, in true sense, and remove their negative mindset which is lopsided in favor of revenue.
Importers and Exporters must be registered with recognised Associations and should be members of those associations, to help in better monitoring of discipline and identifying wrong doers.
Quarterly Trade facilitation meetings between CBIC and members of Trade bodies to sort out long pending issues and resolve fresh issues without delays.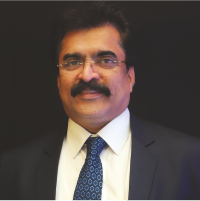 Seeing the current scenario and development that has happened in past few years, it is clear that the entire country has a very high expectation from the new government. Under the current government regime the logistics have been given a prime importance by setting up of a separate division under Ministry of Commerce with special secretary appointed for the same. On behalf of our fraternity, the below are our few wishes that might help to make the logistics sector the most efficient one.
The Logistics sector in our country is known to be unorganised which is one of the major concerns in drafting the standard policies. Giving an identity to our sector will be one of the landmark achievements in making the standardised processes and policies.
The new government should create an atmosphere and path in achieving the wish of the present Hon. Prime Ministers of getting into the top 50 for Ease of Doing Business ranking.
Currently logistics cost in India is 13-14 per cent of the total GDP whereas the logistics cost in developed economies like USA is 9-10 per cent of the Gross Domestic Product. Proper infrastructure, important measures and policies should be implemented in order to get the cost down in our country.
Currently more than 50 per cent transportation of cargo is done through road which is major factor of increase in cost. Measures should be taken to increase and improve the transportation though waterways. The fact that clearance done to fresh water reservoir from Varanasi to Kolkata is highly appreciated and hope to see many such water routes being created for ease in movement of cargo. • Improving the infrastructure for waterways can help in reducing the logistics cost and also help in being fuel efficiency, thus decreasing load on road transport and facilitating clean environment. • Multiple departments and ministries involved across the logistics value chain increases the dwell time & transaction cost. An integrated department must be created for all the matters related to logistics and its stakeholders.
The digitisation in custom clearance has got a big relief to the Custom Brokers pan India. The implementation of ICEGATE, SWIFT, E- Sanchit and Turant is the need of hour for customs. But at the same time upgradation of IT infrastructure and technology with modern hardware must be implemented time to time.
The exports documentation and examination procedures should be further simplified. Being one of the biggest ports of India, the Jawaharlal Nehru Port Trust (JNPT) should create a robust parking plaza with examination facilities for faster movement of export containers.
All the PGA's must be actively involved and do their day to day business on SWIFT platform to faster clearance. Adding more Participating Government Agency (PGA) in the Single Window Clearance, can help in reducing the dwell time.
The Port Community System is underway with some more upgradation. The integration of more stakeholders at a common place will be important as it can help eliminate the dwell time and improve the overall efficiency of the logistics system.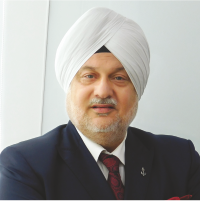 It may be noted that India will have the largest and the youngest population and the biggest consumer base by 2040 in the world. Also it may be noted that 73 per cent of the world's population will reside in Asia Pacific and Africa Region. If India is to leverage its position as a superpower in the region and in the world then we need to take bold policy decisions NOW…
By 2040 world population will increase by 27 per cent to 8.73 billion. Population in developed countries will increase by 11 per cent and in emerging countries it will increase by 24 per cent. Indian population will grow by 300 million by 2040, making it the biggest consumer base.
India's share in global GDP will increase from 3 per cent ($1.7 trillion) in 2010 to 8 per cent ($8 trillion) in 2025, further growing to 23 per cent ($35 trillion) by 2040. Indian trade at 1,184 million metric tonnes accounts for 11.07 per cent of the world exim trade at 10,702 million metric tonnes, but India's tonnage is merely 1.3 per cent of the world, which is a considerable proof that the Indian Maritime Policy is hugely flawed and dependant on foreign tonnage. This is causing a huge outflow of Forex from the country which is obviously impeding the growth of the Indian economy and trade. The huge import dependency on foreign tonnage is also a humongous risk that the govt. of India seems to be unaware of and this puts our country to grave risk against sanctions which can bring the country to a halt.
Lost glory of Indian shipping trade It should be noted that in 1980's, 65-66 per cent of the world's shipping was manned, managed, owned, operated and chartered by Indians. But now it has reduced to mere 7-8 per cent, why? Basically, b'coz the British had left a legacy and foundation for good Maritime Education…however, Govt. of India (GOI) never bothered to enhance or Innovate to remain ahead of the world and therefore over a period of time India & Indians have fallen out as the preferred Maritime Nation in the World.
High logistics cost – a drag on the economy
Main reasons are economic policies, high transportation costs, port delays, poor turnaround time of ships, over-aged vessels / fleet, inadequate mechanical handling of cargo / outdated equipment.
No major shipping line
Why does India NOT have a MAERSK, MSC or a NYK, despite having the TATA's, Ambani's, Birla's? The answer is very simple & basic…. that we do not have shipping and trade friendly policies and regulations in the country. We are often held back by the Indian ship owners insecurity…I would like to ask, what have the Indian ship owners achieved in the last 72 years….is that not sufficient time…It is time Indian opened up the shipping and trade – like we did the Indian economy in the early 1990s. Everyone at that time said that we are selling the country to the World… but see the difference it has made today…Similarly, it is time to do so for the shipping, trade and logistics sector. Let us ask ourselves that though shipping Sector was allowed 100 per cent Investment ~10 years ago yet no significant investment by the foreign players has yet come in… WHY? B'coz we look at band aid or piece meal solutions, which has led to this pathetic state of affairs of the Indian shipping industry. I do not say that open the doors for foreign shipping majors…. instead I believe that if we bring the Indian ship owner to the level playing field as the foreign shipping lines and treat them equally we would make big strides in a few years.
India to become a Maritime Super Power
What makes a nation a maritime Superpower?
Shipbuilding facilities
Port Infrastructure
Self-sufficient tonnage for Export / Import Demands of the country
Ease of doing Business
Digital Platform
Administrative Support and efficiency
Simplified Tax Regime
Formulation of comprehensive master plan for the development of ports and terminals
We have been harping about this for years with our pleas falling on the DEAF ears…There is no definitive blue print for the growth of ports…. just a haphazard way of making huge capital investments in developing Infrastructure. Capacity must be planned based on study of cargo projections, mineral deposits, industrial belts, agricultural hubs…for the next several decades.
Formation of a shipping think tank for maritime professionals
Shipping professionals should be heading the policy making and administration of Port, Shipping and trade sector. The GoI or bureaucrats should ONLY be responsible for implementing the plans drawn out by the professionals, who understand the sector and have the experience to determine what is required and what is NOT required.
Privatisation and refurbishment of ports
Look at the state of any of the major ports…leave alone efficiently managing the ports they can't even achieve basic housekeeping standards. Having the port adequately manned, having world class safety standards or world class training….is a distant dream which of course will not happen within the life of the current generation and by that time all the true dreed sea farers would have long gone…
Ship finance
By Far the most important aspect for development of shipping sector is to ensure that funding is available at reasonable costs…. But GoI has money for everything frivolous which can get them Votes but not for hard core development…Shipping needs cheaper funding avenues to boost acquisition of tonnage. A shipyard requires a working capital of around 25-35 per cent of the cost of the ship.
Interest rates on working capital
India : 10-10.5 per cent
Korea : 5-6 per cent
China : 4-8 per cent
Formation of independent ministry for shipping, ports, inland logistics and trade
Considering India's vast coastline and share of world's seaborne trade, it is essential that a separate ministry be established to ensure that shipping and trade is given due importance in shaping up Indian economy to become superpower.
After one nation, one tax in the form of GST (Goods and Service Tax), India needs to move on to one standardisation process across all ports in the country. Benchmarking and Standardisation of all government Ports.
ONE NATION
ONE GOVERNANCE
ALL PORTS
According to Dun & Bradstreet report issued last year, port congestion, customs clearance (including scanning & ICEGATE), shipping line issues & charges, documentation & paperwork, and regulatory clearance are the most common problems across ports and out of these just 4 issues, constitute 80 per cent of total issues causing detention and demurrage. There was an unacceptable level of variation across ports as well as within port, which was one of the key findings of the report.
To my mind, every port in the country functions as a silo and all communications by the authorities are subject to interpretation by the user. Having said that, autonomy to every port is a must which would in any way be conferred with the passing of the Major Port Authorities bill pending in the upper house of Parliament – Rajya Sabha by the incoming government that will be voted to power. The bill has already been passed long back by the lower house of the Parliament – Lok Sabha.
I believe the standardisation process like the direct port delivery introduced at JNPT and Chennai port must be practiced and implemented at all ports pan-India.
Recently, the Indian Port Association launched port community system based on cloud technology with user-friendly interface that integrated 8 new stakeholders besides the 19 existing stakeholders from the maritime trade on a single platform. Logistics in India constitutes 19 per cent of the country's GDP, and remains among the highest in the world as compared to China's 12.5 per cent and average 15 per cent worldwide as per UNCTAD. It has been well documented by several studies that using coastal shipping and inland waterways would be 60-80 per cent cheaper than road or rail transport.
Under the ambitious Sagarmala plan, 577 projects at an estimated investment of $120 billion have been identified for phase-wise implementation over the period 2015- 2035 of which 492 project worth $62 billion were under various stages of implementation, development and completion as of Mar 31, 2018. This needs to be further pushed by offering the right tax incentives from operations in coastal shipping and inland water transport to make it attractive for the trade over other modes of transport. The incoming government will have to build further on this momentum of Sagarmala to ensure that the benefits in terms of costs savings to the economy and trade estimated annually between $5.2-$5.9 billion by 2025 is on course.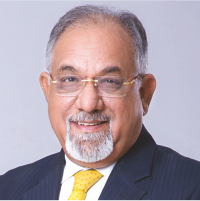 The current government has announced ambitious plans and has taken many steps in promoting shipping and the maritime sector as a whole, but not much is being seen at the ground level when it comes to implementation. This is mainly because the steps are being taken on piece meal basis and not as a comprehensive policy. Shipping is still to figure as one of the main industry that needs mention in any budget or government agenda for long term development.
Some of the key issues that need attention of the incoming government are:
Recognise the importance of shipping in the growth and development of Indian trade and include its development in the policy document. Recognise the importance of role played by service providers mainly ship owners in the movement of trade. Recognise that ship owning is a capital intensive business and any adverse change can leave the industry bleeding. Recognise that industry needs level playing field, especially with foreign flag vessels. Recognise that some protection is necessary till Indian shipping grows out of the baby step Phase. Recognise that having national shipping and its growth is for national benefit and not only a commercial need.
Recognise that while incentives to trade for modal shift of cargo to coastal shipping is necessary, same time coastal ships and ship owners also need incentives to ply the trade
Redefine structure and governance at Major Ports – To tackle emerging challenges by providing improved, efficient operations at reduced costs, equip them to handle super-sized vessels (deeper draft, advanced equipment, etc.), adopt advanced systems backed by Information Technology, eliminate red-tape and burdensome paper-work, facilitate creation of integrated inter-modal infrastructure, etc.
Identify two ports each in the east coast and west coast to be developed as hub-ports.
Abolish Tariff Authority for Major Ports so as to provide level-playing field to all port operators / logistics service providers to fix marketdetermined tariffs.
Establish Adjudicatory Board to settle disputes between major ports and PPP operators as well as complaints by users as regards the functioning of major ports or / and PPP operators.
Support a couple of Indian national port operators to take up port operations abroad, especially in the immediate neighbourhood, including SAARC and Gulf countries.
Facilitate establishment of port clusters by – Exploring free port system; introducing free trade / warehouse zones for international logistics industry; developing industry complexes around ports; and concentrating logistics related industries including ship-building, ship-repairs, ship-spare parts, maritime training centre, exhibition and conference centres, research institutes, etc. Incentivise domestic movement of cargo through coastal mode by providing priority berthing, enhanced number of free-days for storage, etc.
Regulate vessel-related charges at major ports on cost-plus basis, to bring them down to levels prevalent in neighbouring countries and at nonmajor ports.
Open-up towage to private-sector in order to bring-in competition and reduce Vessel-related charges. Extend concession in vessel-related charges to container vessels calling at ports handling less than one million teus per annum.
Operationalise National Logistics Policy.
Facilitate transformation of ports / terminals as integrated multi-modal logistics park.
Re-structure contracting of PPP projects whereby both the parties are made equally responsible for their deliverables, including attendant penalties: e.g., delays due to dredging for achieving COD or define 'port assets' to be maintained by port for ensuring the terminal access / safety (break-water / channel / turning circle, etc.).
Indian port sector has been constrained by development of multiple ports / terminals in close vicinity, handling similar cargo, leading to ports/terminals competing for same traffic. Competition, though is a welcome phenomenon, given the criticality of the sector and the dire need to healthily develop port infrastructure eco-system, it is important that, in the near term, a policy decision be taken so that specific ports in a region are developed to handle specific variety of cargo like minerals, oil, container, etc. This way, multiple stake-holders get to service a dedicated cargo variety without eating into each other's revenues besides being able to develop core competencies in the specified category. Once the port system in the region reaches critical mass, say capacity utilisation to the extent of 80 per cent, the ports / terminals be allowed to add capacity in same or other cargo segments.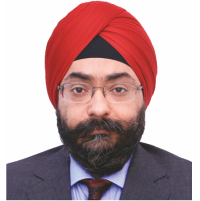 The logistics industry faces challenges such as under-developed material handling infrastructure, fragmented warehousing, multiple regulatory and policy-making bodies, lack of seamless movement of goods across modes, and minimal integrated IT infrastructure. In order to develop this sector, focus on new technology, improved investment, skilling, removing bottlenecks, improving intermodal transportation, automation, a single-window system for giving clearances, and simplifying processes would be required.
Key policies that should be implemented for industry's well-being:
Required dedicated Minister/ Ministry for Logistics Industry of India
Dedicated enhanced funds are required for the industry growth
Easy banking support would be provided to private players to grow further
Funds are necessary in restructuring and rapid growth of individual organisations
Restructuring and attention required on this emerging and fastest growing industry
Tax reformations are required in some import and export functions
Logistics training should be implemented under Skill India program (Heavy manpower industry but lack of skilled man power)
Logistics institutions are also required, logistics syllabus should be in courses.
Focussed IT infrastructure support by government of India.