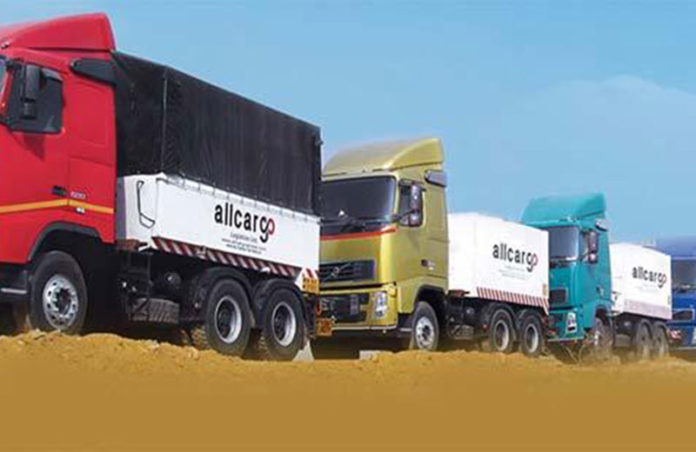 Accredited with A rating, Mundra CFS scores in high 90s banking on top-notch security compliance
Allcargo Logistics Ltd., India's largest integrated, end-to-end logistics solutions provider, has announced that its Mundra container freight station (CFS) in Gujarat has received Customs-Trade Partnership Against Terrorism (C-TPAT) certification for complying with global security standards. The Allcargo Mundra CFS has scored in the high 90s to win the prestigious C-TPAT A rating.
The annual globally respected C-TPAT certification which has been issued to Allcargo Mundra CFS on June 3, 2019 covers the inbound and outbound cargo handling at the CFS.
"The C-TPAT certification for Mundra CFS validates our commitment to our clients and partners to build a secure delivery system while complying with international security guidelines. The Mundra CFS has scored high on various crucial parameters such as perimeter security, security systems, access control – office areas and dock- warehouse, security systems, security procedures, education and threat awareness, container security, standard truck security, pre-alerts and enhanced security. Compliance is engraved in our daily routine hence we can conveniently manage the requirements of our customers in the most compliant manner. This is the second facility after the JNPT CFS which has received the score of more than 90," said, Mr. Prakash Tulsiani, Executive Director & CEO – CFS & ICD, Shipping & Investor Relations, Allcargo Logistics Ltd."
C-TPAT which was launched in 2001 is a voluntary, joint government-business initiative which develops associations with importers, warehouse operators, manufacturers, brokers and carriers globally.  Supported by the Department of Homeland Security and U.S. Customs and Border Protection, C-TPAT aims to uphold global supply chain security and diminish border susceptibilities. Key benefits of C-TPAT certification are the speed of freight movement, reduction in cost, shorter wait-time at the borders, etc. C-TPAT certification is awarded by United Registrar of Systems, an independent certification body operating in more than 30 countries within the multinational URS Holdings.