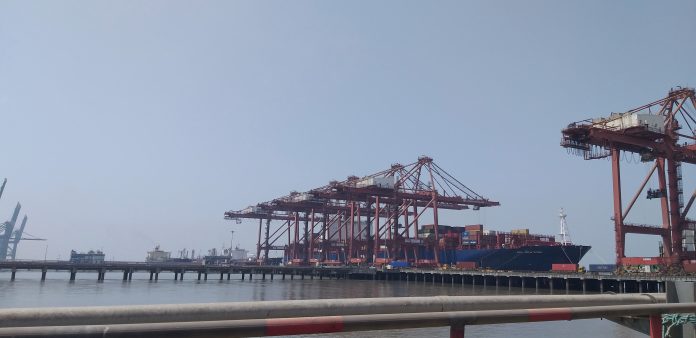 APM Terminals Gothenburg launched The Gothenburg Gate-way last week. This will ensure that a container placed on a freight train anywhere in Sweden is loaded onto a large ocean-going vessel within 48 hours, and will save up at least a week off the transit time to Shanghai.
APM Terminals Gothenburg's goal is for all parts of the country to have the same fast access to the world market. The Gothenburg Gateway, a new concept in Swedish logistics, combines:
* Fast, efficient freight trains from all over Sweden to Gothenburg
* An efficient container port that loads between trains and ships
* More ocean-going vessels calling Gothenburg.
APM Terminals has worked hard to increase efficiency and digitisation to enable faster handling of goods. "Via The Gothenburg Gateway it should take a maximum of 24 hours to reach Gothenburg by freight train, and a maximum of 48 hours in total to place a container on an ocean-going vessel," says Mr Henrik Kristensen, CEO APM Terminals Gothenburg.
Asian markets one week closer
"We analysed how long it takes for a container to reach Shanghai—an important Asian market for Sweden. The Gothenburg Gateway will help reduce this time by at least one week, as well as offering an efficient and climate-smart solution." In the future, APM Terminals wants to service Sweden with three ocean-going vessels per week in order to provide the most competitive delivery solution.
"We now want to take the next step and further develop our port, develop logistics to and from the port, and develop logistics solutions around the port," continues Mr Kristensen. "We will achieve this together with goods owners, freight lines, railway and truck operators, local and national authorities."
APM Terminals' market share of container imports and exports in Sweden is 41 per cent. APM Terminals Gothenburg recently beat Scandinavian records when 4,350 container lifts were carried out on a single call, said a release.