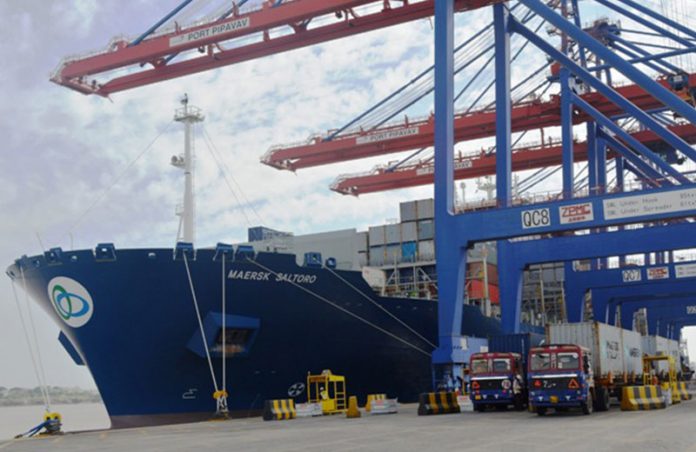 High productivity rail and vessel operations define port as efficient gateway to inland markets
APM Terminals Pipavav has set a new record of handling 17 container trains in 24 hours surpassing the previous record of 15 trains in February 2016. The trains were a combination of single stack as well as double stack.
Managing Director of APM Terminals Pipavav Port, Mr. Keld Pedersen said, "We are working closely with our customers to constantly improve our service to them and help them compete in world markets."
APM Terminals Pipavav leadership teams in operations, engineering, safety & security, Administration along with clients, shipping lines, customs, Indian railways (WR, Bhavnagar Division), Pipavav Rail corporation Ltd (PRCL) and Container Train Operators (CTOs) were all involved to ensure success in this milestone.
The higher productivity helped create faster turnaround of trains which resulted in container train operators [CTOs] attaining better train utilization, faster cargo transit times, and reduced dwell time of stored cargo at ICDs
APM Terminals Pipavav is India's first private sector port and an important gateway port on the West Coast for containers, bulk, liquid and for RoRo cargos. The all-weather port is in close proximity to inland road and rail networks connecting the port to key markets in India's hinterland and the northwest.