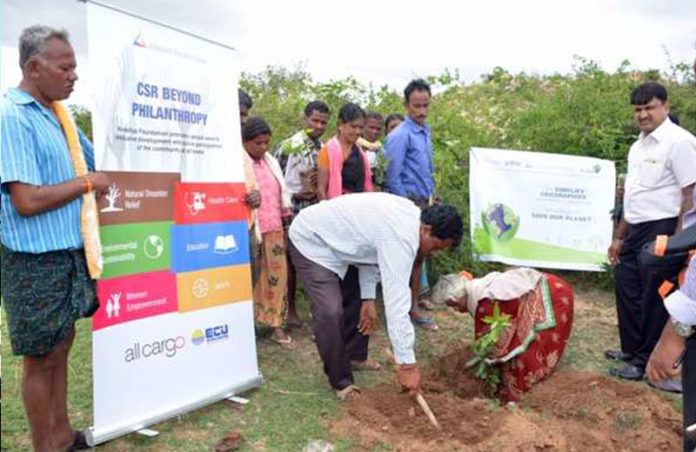 Avashya Foundation, the CSR arm of Allcargo Logistics under its "Maitree" initiative has been actively engaging the farming community and helping them to inculcate innovative agricultural practices for enhancing land productivity and augmenting income. The initiative has benefitted around 7240 farmers, including more than 100 farmers from Mumbai and 7140 farmers from Jawhar, Mokhada, Khalapur, Uran and Karjat. Fruit-bearing trees like Cashew, Custard Apple, Moringa, Guava and Mango have been planted and have started bearing fruits. The initiative has been instrumental in planting over 398000 fruit-bearing plants in Mumbai and Karnataka. More than 3000 trees have been planted in hamlets located in the Sanjay Gandhi National Park, Mumbai. There are plans to plant 10 lakh trees over the next 5 years.
Maitree aims to provide sustainable sources of livelihood to the tribal communities and economically backward population through tree plantation.  The program aims at ensuring a broader outreach to a large number of families from under-developed and tribal regions and improving their socio-economic condition.
"Maitree has been conceptualized as an eco-friendly initiative which goes beyond the stated imperatives of providing a clean and healthy environment for the masses. The project aims at unlocking the untapped potential of underprivileged populations and tribal communities to help them provide with a sustainable support system ensuring long-term economic prosperity and social progress", said Dr. Nilratan R. Shende, DGM –CSR, Allcargo Logistics
Maitree is exerting a positive impact on water and soil conservation, helping in protecting the local bio diversity and reducing carbon footprint.
Avashya Foundation is uniting Maitree with MGNREGA, a government flagship scheme.  On a pilot basis, they would be working with over 2,124 farmers which is likely to generate 5,66,258 man days' work.