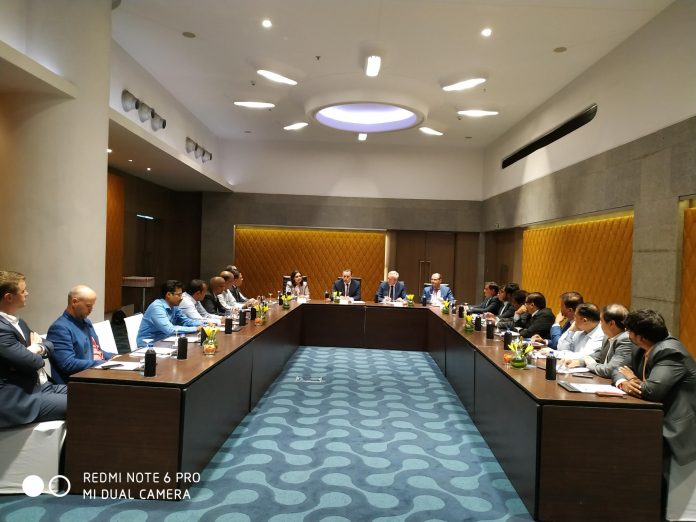 In the presence of H.E. François Delhaye, the Belgian Ambassador to India and with active support from Mr. Mark Van de Vreken, Consul General of the Belgian Consulate in South India, the Antwerp Port Authority organised an exclusive interaction for their customer network in Telangana & Andhra Pradesh with H.E. Mr. Philippe De Backer, Belgian Federal Minister for Digital Agenda, Telecom and Postal Services on Friday, 12th of April at hotel Avasa in Hyderabad.
The Minister not only responded to questions from a curious audience ranging from digital in logistics, India-Europe trade, BREXIT impact on European trade but also outlined the role of the Port of Antwerp with its customer centric approach – investing to enhance infrastructure capacities, community builder role in digitization through the next generation data platform called Nxtport and efforts to exchange best practice in international markets like India through training of logistics/port professionals and offering consultancy.
The event attracted participants from not only Hyderabad but also regions of Vijayawada, Vizag and Chennai.