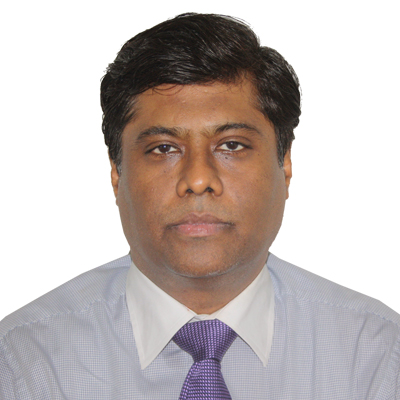 With a humble beginning in 1950s as freight brokers Freya Shipping has evolved over the years into freight forwarding. "Growth in break bulk cargo movement will also be an area of focus for us," informs Raj Chopra, Director, Freya Shipping, as he details on the business operations
How has been the business last year? Any significant achievements you would like to share?
Business has been good. We have had a growth of top line and profits of about 10%.
As a first, we were able to handle an import of a CAT Excavator weighing about 42 tons from Houston to Kolkata, as a breakbulk cargo on regular container vessels. We were supported by MSC in a big way for this import. We intend to grow this business. Other major carriers too have become interested and active players in this line of business. In 2018-19 we as an organisation went through internal restructuring to streamline our operations, create and put robust systems in place which focuses on enhanced customer experience.
Established in 1999, how has the business at Freya Shipping grown over the years?
We were traditional freight brokers since 1950 and to align with changing business requirements of our customers, ventured into freight forwarding in 1999. Core values of transparency, honesty and prompt customer services were retained and continue to drive business under brand "Freya Shipping." Exclusive FMC tie up has assisted in addressing a core regulated market.
To which hinterlands do you provide freight forwarding services? Which are the major commodities being moved by you?
We started our business from kolkata – City of Joy and as our Customers expanded their operations whether Vizag, Mumbai, Chennai, we too have followed them by providing services at these locations. Hinterlands served by us are the North eastern states, Orissa, Jharkhand and Bihar. We handle a varied cross section of commodities as Jute goods, Cotton and Jute Shopping bags, CI goods, engineering goods, forging materials, Garments, Shellac, Ferro alloys, Catalysts.
To which global markets does Freya Shipping connect?
Essentially we operate in all markets where our shippers buy or sell their goods. Major share of goods is to USA, West Africa, Europe and parts of Asia. We have a set of own and associate partner network in India and globally which enables Freya Shipping to offer seamless door-to-door services.
While the Customs department has digitalised a number of services, as a Customs House Agent what challenges do you face?
Unlike rollouts by other government agencies, the roll out of digitalisation by Customs has been quite smooth and has aided in removing quite a few bottle necks faced by the Exim trade.
Are you planning to offer chartering services?
We intend to explore adding Chartering capability at right opportune time.
What are the commodities and volumes being moved to Nepal and Bangladesh? What challenges do you face in moving cargo to these markets?
Nepal market has shown tremendous growth especially driven by higher imports, approx.1,00,000 teus market volume for EXIM in 2019-20. Option of Vizag Port aided Nepali Traders in their efforts to reduce transit time and improve the supply chain visibility.
Major commodities (Import): Oil seeds, Building construction machinery, Pulses, Food products, Vehicles, Industrial Raw Materials.
Major commodities (Export): Yarns, Nepali Tea, Handicrafts, Carpets.
Bilateral trade between India and Bangladesh is majorly through Petrapole- Benapole customs LCS. Present barge, feeder services between Kolkata – Haldia & Bangladesh
needs to be more regular to enable trade to shift from road. Vehicle spares, paper packages, petrochemicals, machinery, farming equipment, cotton, yarns are some of the major commodities exported out of India.
How does the track and trace service for tracking cargo function?
Track & Trace is being accorded top priority with real time data access from carriers website as well as third part websites. We do have systems in place to monitor the progress of shipments and keep customers posted.
There are a whole array of devices which have been embraced and actively promoted by major carriers, who have also introduced solutions leveraging IoT for Geo location, Geo fencing, ETA estimates, shock detection, door opening alerts on the containers, temperature and humidity recording inside the containers. Both the asset owner and cargo owners benefit from these solutions for supply chain management and other benefits. We work closely with the carriers to provide the required solutions for the cargo to provide customers just in-time information on the key metrics.
What are your growth and expansion plans in 2020?
We hope to maintain the growth momentum. With an exclusive tie up in the USA, exim from this region will be a key area of growth and expansion with diversified services. Growth in break bulk cargo movement will also be an area of focus for us.
What is the impact of Corona Virus outbreak on the business?
This is a big unknown. It has already impacted movement of goods and disrupted the supply chain. During a major carriers' earning call it was estimated that around 30 per cent of its trade will be affected, given the importance of China to global trade. In February within a short span of time, carriers have blanked an additional 31 sailings across Transpacific (21) and Asia-Europe (10). The Covid 19 has caused widespread schedule changes on Asia-Europe and Transpacific.
Another consequence of the shut down or slow down has been wide spread shortage of containers across the globe, which may lead to spike in freight rates. The blanking of services too could lead to spike in rates. In fact major carriers have announced rate increases to and from Asia to Europe and North America in such anticipation. There is a fair amount of uncertainty on how the scenario will unfold in the coming days, as more number of countries come under the impact of this global pandemic virus.
How do you see the Union Budget 2020 impact the shipping and logistics sector?
We wait for the Make in india initiative to take hold to boost exports from India. The Covid 19 impact too, has led Importers to diversify the countries from where they source their goods. We will need major support from the government to assist the Indian trade to achieve the scales which China already has. The budget allocation for funding of  Road, Rail and inland wateways has seen higher quantum. Regular volume flow through inland waterways, enhanced coastal shipping will help the trade in reducing logistics cost.