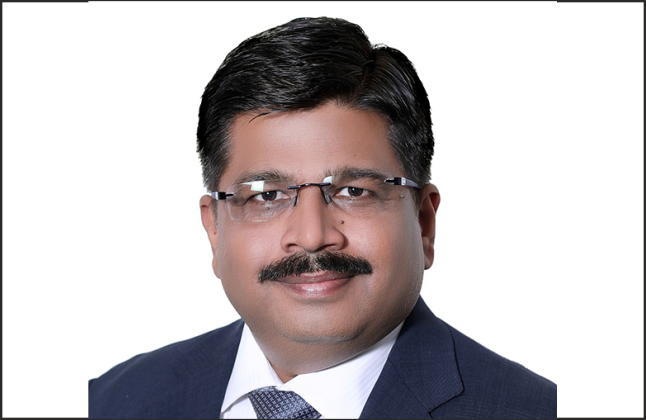 Shailesh Garg, Director, General Manager India, Drewry: The China+1 strategy may see businesses relocate some parts of their operations to Southeast Asian countries benefiting India, Bangladesh and others.
After 3 months into the COVID-19 we have witnessed the pandemic impact every sector and container shipping is no exception. Since you track the container market closely, especially in South Asia, in your perspective how bad is the situation?
The first quarter of this FY has been tough, Indian ports have recorded a decline of 35-40%. The challenge has been both on the demand and logistics side – getting goods to the ports and then getting them delivered to the final consumer. Such a decline in trade was not witnessed even a decade before in 2008-9 container trade never saw a negative growth.
Since the lockdown has been relaxed, industries are opening up and so in June volumes at ports were down by 20-25%, picking up slightly. We may see slight recovery in Q3 and Q4. But it all depends on how bad the situation remains.
Pandemics are unpredictable, what would be the long-term effect on container trade if we take 2025 as mile stone?
At Drewry we call it a baseline forecast, wherein we expect the COVID-19 impact to slow down by Q4 and business to start improving in 2021. In the current year Q4 we will see global trade decline by 8-9%, followed by a very sharp recovery of around 9-10% in 2021, provided we are able to overcome the challenges of COVID-19. But we will still be not able to reach the volumes we saw pre-COVID-19 in 2019. In a way we will be at the volumes recorded in 2017 and will lose 3 years of growth. If the trade and economy starts to recover in 2021, then we will be back on track in 2023.
Our baseline forecast is -8% in global container trade this year, but if things don't improve in 2020 then probably there will be another 3-5% growth decline in 2021 and the worst case scenario will be if COVID-19 extends beyond 2021.
Due to the depressed trade scenario we are already seeing blank sailings. So what will be the effect on shipping lines? Is the blank sailings a short-term or long-term phenomenon? Will the shipping lines pull back the new build orders they have placed? What will be the impact on port capacities?
During this gloomy period one bright spot has been the shipping freight rates and shipping lines managing their capacity through blank sailings. This is in contrast to what we saw in 2008-9 when the freight rates had collapsed and competition pegged on freight rates causing shipping lines to suffer. On the contrary this year we have seen that the spot rates and contract rates have gone up which is good from a liner perspective. The liner industry will make a $9 billion operating profit this year despite the trade volumes. This is the result of supply management along with favourable fuel prices. Compared to what was predicted during the start of this year, shipping lines will see better results by the end of this year.
But shippers have not got any benefit as they continued to pay high freight rates. Blanking of sailings is a temporary phenomenon for managing capacities but it can become a long-term phenomenon as well if similar trend continues in 2021. Then we will see new orders will have an impact as liners have been cautious in capacity management.
What is the scenario at Indian ports and terminals?
At Indian ports we have seen a steep decline in trade volumes in the past 3 months. Despite expected recovery in the coming months, this year volumes will be down, even if we see recovery happening in the next 4-5 months with economies opening up and festive seasons coming in. even if we see a positive trade trend in the next 4-5 months overall 8-10% decline is expected in container volumes in Indian ports sector.
Will we see any shift in patterns like intra-Asia trade lanes and will there be any sift in transhipment hubs?
We may see some shift in trade but not a significant one in short and medium term. The anti-China sentiment and people diversifying their supply chains is pointing at people wanting to move out of China and looking at other markets like Mexico. So this may cause a shift in the volumes moving in different trade lanes. In my opinion there could be some small impact and Southeast Asian nations like Vietnam attracting trade, but a significant change may not happen in 2-3 years.
For companies to relocate their operations to India or Vietnam they will need the support infrastructure and port capacities. It is difficult for Vietnam to develop such capacities in a short term. People are looking at just-in-case scenario to secure their supply chains if similar events happen in future. It is also called as China+1 wherein businesses will continue to have China as their sourcing hub, but will use one or two other locations as backup.
In India we have seen a large port on the east coast being acquired by another group and another group selling away its coastal shipping business. Of course these things might have started much before the COVID-19 scenario, but do you see any mergers and acquisitions happening on the Indian maritime landscape?
There may be some good opportunities coming in where you get good valuations, it may not be necessarily due to pandemic that some good asset is put for sale. We have to see the long-term strategy of businesses as well to find out how the acquisition fits in. some of the acquisitions you mentioned are larger part of the schemes of the businesses involved. For instance, the acquisition of coastal shipping business you mentioned, the acquiring company is doing it globally and COVID-19 could have been the catalyst.
Due to the depressed trade scenario will we see consolidation happening?   
Again it depends on the larger strategy of the company acquiring as to how they want to leverage those assets in the long term. If the acquisition helps in cutting down the competition and improving capacities then businesses will go for it.
During the lockdown road transport was paralysed and there was a shift to rail logistics. What could be the long-term scenario?
This modal shift happened because the road sector had a complete breakdown, so it was more of a forced change supported by regulatory measures as some haulage charges were exempted. In my opinion, in the long term this should not cause any major modal shift where road loses its share to rail. Some of the business that migrated to rail may not come back to road if they find it more beneficial than road. But as road transport gets back to normal most of the logistics movement will be back to it.
Prior to the pandemic we could see more vibrant growth happening in our neighbouring countries like Nepal and Bangladesh. What is the perspective now? Where can Indian businesses see the growth in bilateral trade happening?
These countries offer a lot of untapped opportunities. Due to logistics bottlenecks and regulatory issues these trades have not seen the kind of growth they should have seen potentially. I am very hopeful of trade opening up in future and new trade routes coming up with Bangladesh. The first cargo to northeastern states via Bangladesh has already moved.
As people try to find an alternative to China, intra-regional trade may get a boost with India, Sri Lanka and Bangladesh attracting some operations moving out of China.