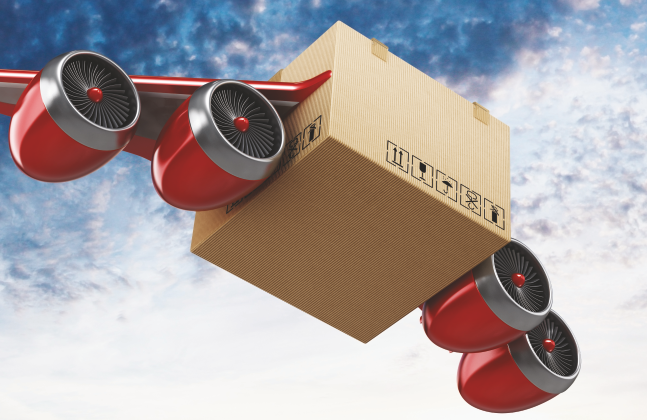 A slew of measures announced by the Finance Minister, if implemented in the right spirit, will catapult Indian exports to a higher orbit
The year 2020 will be the year for the Indian logistics sector. Large sections of the Eastern and Western DFC is expected to be commissioned bringing about a sea change in the way the goods would be moved. In a continuing process of improvement and fine tuning, the Finance Minister Nirmala Sitharaman, announced a slew of economic measures to catapult exports to a higher level. Many of these changes would come into effect by early 2020.
Some of the measures pertaining to finance were:
Extend the scheme of Reimbursement of Taxes & Duties for Export promotion
The Remission of Duties or Taxes on Export Product (RoDTEP) scheme to boost the exports will replace all Merchandise Exports from India Scheme (MEIS) from January 1, 2020. The revenue foregone by the government was projected at `50,000 crore, however She felt that it would "adequately incentivize exporters than all existing schemes put together."
Fully automated electronic refund route for Input Tax Credits (ITC) in GST
Fully electronic refund module for quick and automated refund of ITC was nearing completion and would be implemented by end of 2019. This was expected to speed up ITC refunds. A welcome move for the taxpayers.
Expand scope of Export Credit Insurance Scheme (ECIS) by Export Credit Guarantee Corporation of India (ECGC).
A Higher insurance cover would be offered to banks, lending working capital for Exports. Premium incidence for MSMEs would be moderated suitably. This would enable reduction in overall cost of export credit including interest rates, especially to MSMEs.
Revised Priority Sector Lending (PSL) norms for Export Credit
PSL norms are under consideration of RBI, for an additional release of `36,000 crores to `68,000 crores. To keep track of export financing, there would be monitoring by the Department of Commerce. Interventions would be done, if required.
Several measures are in the offing to facilitate exports. They are:
Leverage technology to reduce the time taken to export and reduce turnaround time of vessels at the port. Technology would be leveraged for timely completion of various ongoing initiatives that would further reduce the process of export. This would be accomplished through digitization of all existing export clearance procedures. This would be applicable across ports and airports. It would also be applicable to all Customs procedures. As far as possible manual procedures would be reduced to a minimum. The turnaround time of vessels at the Indian ports was still not comparable to world standards. Nirmala had stated that there would be an action plan to reduce turnaround time in airports and ports that would be favorably comparable to international standards.
The actual turnaround times of the vessels at the various ports would be published in real time for all the major ports and airports. Efforts would be to push them to improve performance. An Inter-Ministerial Group would be made accountable to improve the figures.
Annual mega shopping festivals
Annual mega shopping festivals in India will be organized in 4 places across India. Many of the world's shopping destination like Dubai, Singapore, Hong Kong capitalise on their tourism destination to promote their products for exports. In India, the products to be promoted would be Handicrafts, Textiles and Leather.
Special FTA Utilisation Mission
A surprise element of the minister's announcement was Special FTA Utilisation Mission. The minister announced that many of the exporters and importers were not aware of the provisions of FTA crafted by the respective ministries in the Government with various countries. In order to enhance awareness of preferential duty benefits among MSMEs, it was felt necessary to disseminate and facilitate compliance requirements under FTAs for importers and exporters. Goals to be set for FTA utilization and have an effective FTA monitoring system.
Online Origin Management System
An Online Origin Management System for exporters is expected to significantly improve ease of doing business for exporters. This system for exporters would enable them to obtain Certificates of Origin with ease. It would be launched by DGFT in collaboration with Exports Inspection Council.
Time bound adoption of mandatory Technical Standards
The industry has been asked to have a time bound adoption of essential mandatory technical standards to improve the quality of products in order to enhance competitiveness on the global stage. On the flip side the Government also wanted the importers to address the issue of substandard imports into the country.
A Working Group on standards will be set up in the Department of Commerce to work with industry to lay down a road map for adoption of these standards, time lines. Nirmala reiterated that there had to be effective enforcement and monitoring of these fiats. Quality products would ensure global respect and demand for Indian goods. It would also enable Indian products overcome Nontariff barriers in exports.
Affordable testing and certification infrastructure
To achieve the above objectives affordable testing and certification infrastructure would be adequately expanded and developed in PPP mode to enable exporters to get all internationally accepted tests and certification done within India. This would reduce costs of adoption of standards and certification for Indian exporters to meet the standards of FTA partners.
Enable handicrafts industry to effectively harness e-commerce for exports
A move that would be widely welcomed by artisans and handcraft cooperatives a special dispensation would be introduced for facilitating and on-boarding handicrafts artisans and handicraft cooperatives directly onto e-commerce portals that would enable them to export their products seamlessly.
These measures are welcome. It is doubtless a step in the right direction to give the required traction to exports. However the monitoring bodies should have an aggressive mindset to achieve their targets and not brook the shortfalls, if any, with a cynical attitude, as a target too far. The path is set. If other countries in the far east, could achieve phenomenal growth in exports through concerted steps initiated by the government, why not India.
"The turnaround time of vessels at the Indian ports was still not comparable to world standards. There would be an action plan to reduce turnaround time in airports and seaports that would be favorably comparable to international standards. Efforts would be to push them to improve performance."