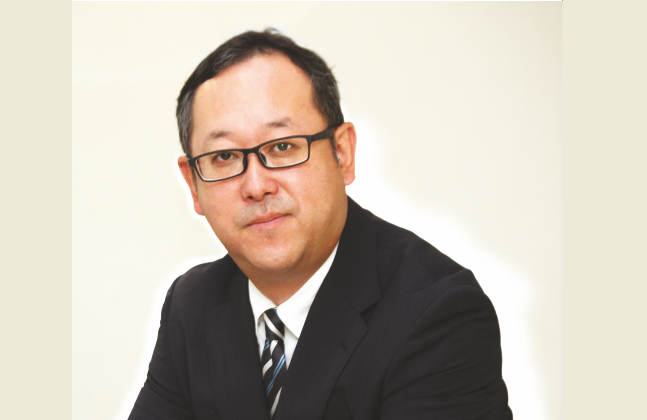 "DLDS with its revolutionary Logistics Data Bank System is all set to streamline Indian logistics scenario. Ichiro Oshima, CEO, DLDS, details on the plans to extend hinterland reach, improve port connectivity, maximize visibility and increase customer value
Q Tell us a bit about your organization
DMICDC Logistics Data Services (DLDS) is a joint venture between Government of India represented by National Industrial Corridor Development and Implementation Trust (NICDIT) and Japanese IT major NEC Corporation, with 50:50 equity participation. DLDS was formed with the objective of effectively leveraging ICT across the Indian logistics sector, inculcating best practices across the various processes, and work towards bringing in efficiency in the supply chain. Our aim is to bring visibility and transparency in logistics environment, streamline the operations across the supply chain and contribute to government's plan of improving the Ease of Doing Business in India.
DLDS objective is to provide the export import container visibility service across PAN India along with comparative performance metrics for all logistics container operators enabling users to take informed decisions. The flagship product of the company "Logistics Data Bank System (LDB System)" is an over-arching solution that integrates the information available with various agencies, across the supply chain, to provide detailed real-time information within a single window.
Q How are you making a difference in Indian logistics?
Challenges faced by logistics sector in India include steep freight carrying costs, high turnaround time, poor capacity planning and lack of integration between hard and soft infrastructure. In addition, shippers and consignees have been facing a lot of trouble while tracking the freight movement. Up till now, every stakeholder (ports, Customs, railways, CFS /ICD etc.) had their own IT systems to manage their operations, which worked in silos, facing challenges at handshaking points (Ports- Railways, Ports-CFS etc) which led to poor workforce planning, inefficiency in operations and delays in the container movement.
Post a detailed feasibility study of the Indian logistics scenario, DMICDC Logistics Data Services Ltd (DLDS) was incorporated. DLDS's Logistics Databank (LDB) System is a Cloud-based logistics visualization solution which provides exim container movement tracking from port terminals to ICDs/ CFSs and across the Toll Plaza's along with various analytics for the trade to streamline the processes by addressing the bottlenecks. The visibility is provided through the Logistics Databank Portal www.ldb.co.in and a mobile application named "DMIC-L DB."
Q What is the role of technology in Logistics Data Bank Project?
LDB's journey embarks upon new age technologies such as IoT, Big data and Block chain. Logistics Data Bank platform is an IoT, Big Data and Cloudbased solution that uses RFID technology to provide near real-time visibility of container movement in the country. RFID readers are setup across all the entry and exit gates of the ICD's, CFS, Toll plazas, for capturing the container information while in transit. LDB analytics reports which are designed using data platform for Hadoop (DPH) and IoT solutions are published on a monthly basis which provide insights into the stakeholders' performance across the competitive landscape.
The technology platforms we use includes Hadoop Platform, Tableau, PostgreSQL. We have recently introduced FIWARE Technologies usage for LDB portal which will help to improve overall supply chain visibility through:
Real time data processing: RFID/ Container information will be captured and processed in real-time through FIWARE subsystem in LDB, earlier it was done at frequency of 15 min.
Better performance & capability: Current LDB with FIWARE can support ~6 Million transaction per hour (LDB performance requirement was ~10K transaction per hour peak load).
Multiple IoT data format /device protocol support: LDB can now support multiple IoT data protocols like LWM2M, Lora-WAN, UltraLight2.0 (UL) over HTTP /MQTT etc.
No Device Vendor Lock-in: LDB can now support any IoT Device which works on standard IoT protocols to simplify integration of devices from other vendors.
Enhanced Security for IoT Devices: LDB's 1500+ RFID devices deployed across India are now securely connected to the central system using
Authentic mechanism, ensuring higher data Security.
Q What are the key challenges in the industry that remain unaddressed? What are the regulatory and policy changes require to propel the logistic sector?
India's logistics sector is very complex with more than 20 government agencies, 40 PGAs, 37 export promotion councils, 160 billion market size. India's dependence on roads is three times than that of China and this has adverse effect on environment as well. A moderate shift from road to rail can help India save 0.7% of its commercial energy consumption. We expect our Government to reduce rail freight tariff structures on selected pilot routes, introduce one nation, one permit, one tax system. We are also looking towards automated paperless trade environment.
Q How is DLDS Logistics Data Bank Project contributing in reducing carbon footprint and improving environmental conditions?
LDB promotes modal shift from truck to rail transport which will contribute in improving environmental condition. LDB can help reduce the transportation leadtime by approximately 5 days which in turn would result in savings of $3.2 billion annually by the end 2019 by virtue of lesser Inventory being carried by the industry.
Q What are the top 3 achievements of the company?
Achievement 1: Contributing to boost Ease of Doing Business in India and improving LPI Index, which is helping in the success of Make in India Program. In 2017, India jumped up 30 notches to reach the top 100 rankings on the World Bank's 'Ease of doing business' index. The Logistics performance has improved from 54th rank to 35th under World Bank's Logistics Performance Index (LPI). The government also expects Indian logistics sector to grow to $360 billion by 2032 from current $115 billion.
Achievement 2: Helping India reduce the overall transaction cost. Given the current service scope of the logistics sector and the level of transition it has to go through, DLDS realizes the importance of information technology to help in making this transition possible. Analytics reports generated by LDB system not only allows real-time container movement but also helps in imbibing a growth spiral, where the visibility and transparency would induce competition thereby setting benchmarks in the supply chain.
Achievement 3: Logistics Data Bank: Addressing the rigid supply chain and making the supply chain competitive. LDB has helped in bridging the gap between the various stakeholders in the supply chain by providing a common platform to everybody's needs. It has generated visibility for containers during their transition, which in turn has created transparency and opened up competition amongst logistics operators to provide better services to end-customers i.e. export/import related companies. Competitive environment would help reduce lead-time and transaction cost for export/ import process.
Below are the improvements in Key Performance Indicators with LDB project being operational:
15% improvement in dwell time of export bound containers.
86% improvement in dwell time of import bound containers
Dwell time of ICDs & CFSs in western corridor has improved by 26.7%.
LDB congestion analysis helped in reducing the transit time between Ports to CFS by around 12%.
LDB Analytics showcased that truck transit time between toll plazas improved by 25-27% in comparison to pre GST scenario.
Q What are your growth plans for the next three years?
We have recently received revised TAMP (Tariff Authority at Major Ports) notification for extension of services for 2 more years. Further, we are planning extensive coverage in these 2 years to connect hinterlands with all ports of India to maximize the visibility and increase customer value. Going forward we have planned to cover 150+ toll plazas and maximize the coverage of CFSs and ICDs along with extending visibility to Nepal and Bangladesh bound import and export containers.