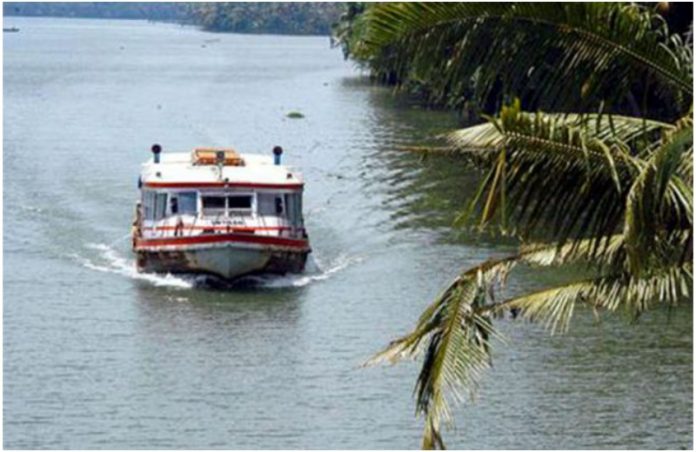 After the initial bid to make the 1,380-km stretch of the Ganga river from Varanasi to Kolkata navigable round the year, the Centre is now focussing on converting the ₹5,369-crore, World Bank-aided Jal Marg Vikash Project into an economic corridor.
Logistics hub
With inland waterway and its allied terminal facilities under construction, Varanasi is emerging as a multi-modal logistics hub, located in close proximity to NH-2 and NH-7 and the upcoming Dedicated (rail) Freight Corridor.
The benefits can be optimised if Varanasi is converted into the mother trading hub, from where goods can move across the region. That would attract huge investments in trading logistics such as warehousing and others.
"The project will require 80 to 100 acres of land. We are confident that the project will get the support of the UP government," IWAI vice-chairman Pravir Pandey said.
The idea has already caught the fancy of Jharkhand, which is planning an economic zone at Sahebgunj terminal where Petronet LNG will build and operate LNG bunker for vessels.
"Jharkhand Chief Minister Raghubar Das offered 5,000 acres of land in Sahebgunj," Pandey said.
Jal Marg Vikash aims to create a 35-metre-wide channel in the Ganga to run vessels of 1,500-2,000 tonne dry weight capacity, which is close to the carrying capacity of a goods train.
Barge designs
To encourage domestic barge manufacturing, the project authorities have already designed 14 types of vessels suited for navigation on the Ganga through DST, Germany. The designs will be freely available to barge makers.
The designs also include "dumb barge" flotillas of 1,000 tonne dry weight each, which can be joined in a chain (like railway wagons) to carry more cargo than a railway rake.
"We are creating intellectual property which will be available to everyone through our website latest by August," Pandey said. The designs are now in approval phase.
The estimated cargo movement by the river is 22 million tonne in 2022 and 45 mt by 2030 – up from the existing 4.5 mt. The cargo will primarily come from road transport.
Pilot projects
The cement industry has already evinced interest in the project. IWAI is now conducting pilots with Dalmia Cement and Ultratech.
A total of six terminals will be built across the stretch. This will include three multi-modal and two intermodal terminals. One of them at Gazipur (UP) would help tranship LNG to Nepal.
On the cards are two ship-repairing facilities at Haldia and Farakka in West Bengal. A new lock-gate at Farakka barrage is under construction that will ensure fast movement.
In three years from the conception in July 2014, Rs. 1800 crore worth of projects are already awarded and under construction. Nearly 500 crore worth of dredging contracts are underway. "Unlike in the past, we are focussing on dredging only the shoals (natural ridges) that too to create the 35 metre wide channel with assured draft.
The motto is to do limited disturbance to the river," he said.