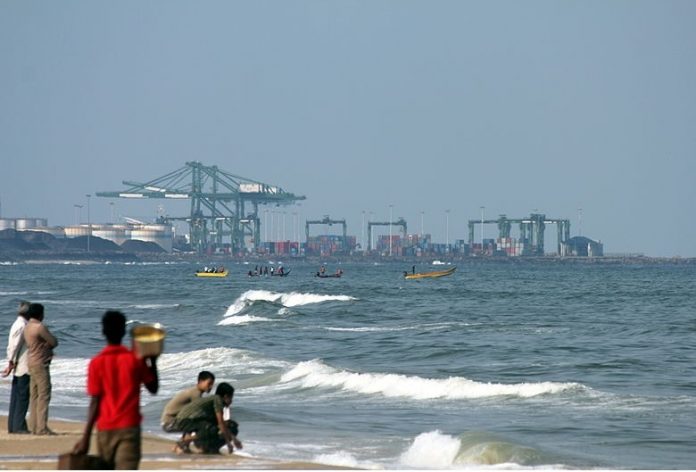 Chennai Port Trust last week signed an agreement with KIA Motors, a Korean automaker, along with their logistics partner Glovis India Anantapur Pvt. Ltd, to provide tailor-made facilities and concessional benefits for the export of vehicles. KIA Motors recently set up its plant at Anantapur (Andhra Pradesh) and rolled out the first car on August 8, 2019.
The agreement was signed by Mr Mukesh Balani, Traffic Manager, Chennai Port, and Mr Jong Soo Kim, Chief Operating Officer, KIA Motors, in the presence of Mr P. Raveendran, IRTS, Chairman, Chennai Port, Mr Cyril C. George, Deputy Chairman, Mr M. M. Parthiban, Principal Commissioner of Customs, and Mr Jin Young Kim, Managing Director, Glovis.
The long-term agreement, valid till 2029, will assist KIA Motors to boost its presence in the South Asian market. It will exclusively use Chennai Port for exporting vehicles manufactured at its Anantapur plant, said a release.
Chennai Port has agreed to provide not only safe berth for car carrier vessels at concessional rates, but also paved and safe parking area for cars at reduced rates.
Chennai Port is one of the pioneer automobile handling sea ports of the country, and has been exporting Hyundai Motors India vehicles since 2005 in huge volumes. It has a similar MoU with HMIL, which is valid till 2028.
KIA Motors India did a preliminary study and decided on Chennai Port as one of its gateways. The port is offering reduced commercial charges based on the export volume committed by KIA.
Top facility
Chennai Port has one of the best facilities for handling cars, with sufficient concreted automobile parking space of approximately 1.5 lakh sq. m to store nearly 10,000 units at a time. It has exported approx. 79,530 cars this financial year till August, as against 52,948 in the corresponding period of the last financial year. Export of KIA vehicles is set to further boost this growth rate.
Chennai Port Trust's strategy is to march ahead with the stakeholders towards new heights by ensuring transparency and facilitating ease of doing business.
It looks forward to enhance infrastructure facilities for automobiles and the auto-related sector, as well as other cargo interests, which will facilitate the industries located in and around Chennai with regard to their ex-im needs. Chennai Port Trust is always open to new initiatives and is ready to have long-term agreements with port users for mutual benefit, the release added.