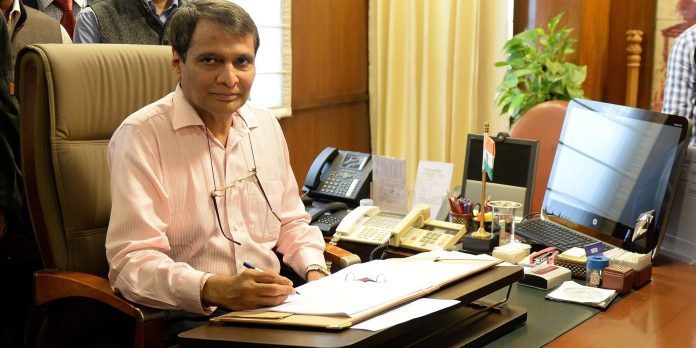 China has agreed to take concrete steps such as giving more market access to Indian products and services, and setting up industrial parks here to narrow the widening trade deficit, Commerce and Industry Minister Suresh Prabhu said.
India has raised the concerns of ballooning trade deficit and the growing difference between imports and exports, at a meeting with his Chinese counterpart Zhong Shan, he said.
The Chinese minister "has agreed to balance the trade with India over a period of time by doing 3-4 things. He is personally keen to address the trade deficit issue by importing more from India", Prabhu told.
China would work to provide greater market access to agricultural items, pharmaceuticals and other manufactured products, he said.
To facilitate the movement of goods, the neighbouring country has agreed to organise Government-to-Government meetings to address regulatory issues for sectors like pharma and also hold Business-to-Business meetings.
Prabhu said that exporting more services to China will also help address the trade deficit issue in a big way.
"Manufacturing those things which are made in China today and are imported by India… so why not make in India itself. So we will do that. For that they have concrete proposal that they will make industrial parks in India," he added.