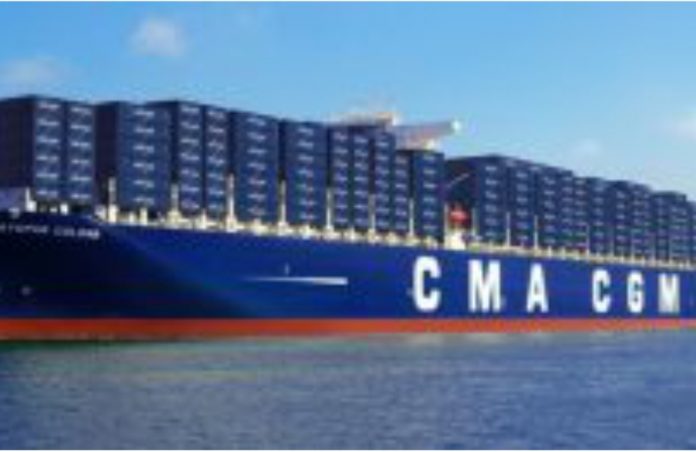 To better respond to our customers' needs in the dynamic East Africa market, CMA CGM will upgrade and broaden its service offering connecting India and Middle East Gulf to East Africa.
Starting 15th November 2017, CMA CGM will offer an additional product to East Africa, a direct service to Mozambique, an improved connectivity for Europe, North America origins and increased export East Africa capacity:
3 direct weekly services serving 11 ports of call in East Africa with a total operated fleet of 14 vessels up to 3,500 TEU.
Launch of NOURA 1 service offering a 2nd call in Mombasa in complement of Swahili Express service and a direct weekly call in Mogadishu.
The current product NOURA 2 dedicated to Indian Ocean strategic market, will expand to Mozambique in Beira and Nacala with fast transit times.
Swahili Express service remains unchanged
Service enhancement with NOURA 1 and NOURA 2, specialized products to East Africa and Indian Ocean:
NOURA 1
Weekly direct service fully operated by CMA CGM with 4 vessels of 2,200 TEU
2nd loop to Mombasa and direct service to Mogadishu from India and Middle East Gulf
Mombasa will be reached from Jebel Ali in 10 days and Mogadishu in 13 days
Europe, USA and India Subcontinent origins are served with an increased connectivity
Port coverage
Khor Fakkan – Jebel Ali – Mombasa – Mogadishu – Khor Fakkan
NOURA 2 
Weekly service with a fleet of 5 vessels of 2,200 TEU operated by CMA CGM
NOURA 2 dedicated to Indian Ocean market will add 2 ports in Mozambique on a fortnightly basis
Direct link to Beira from UAE ports in 12 days, excellent transit from India West Coast in 22 days
Competitive transit time for Mozambique exports
Port coverage
Loop A | Khor Fakkan – Jebel Ali – Longoni – Beira (1/2) – Zanzibar – Port Victoria – Khor Fakkan
Loop B | Khor Fakkan – Jebel Ali – Longoni – Nacala (1/2) – Zanzibar – Port Victoria – Khor Fakkan
In complement to our 2 services NOURA 1 and NOURA 2, CMA CGM continues to offer a direct weekly service from India West Coast and Middle East Gulf direct to Mombasa and Dar Es Salaam with Swahili Express service:
SWAHILI EXPRESS
Service remains unchanged
Direct from India West Coast and Middle East Gulf offering a direct link to Kenya and Tanzania
Weekly service operated by CMA CGM with 5 vessels up to 3,500 TEU
Port coverage unchanged
Nhava Sheva – Mundra – Khor Fakkan – Jebel Ali – Mombasa – Dar Es Salaam – Mombasa [Northbound for Exports] – Djibouti – Nhava Sheva