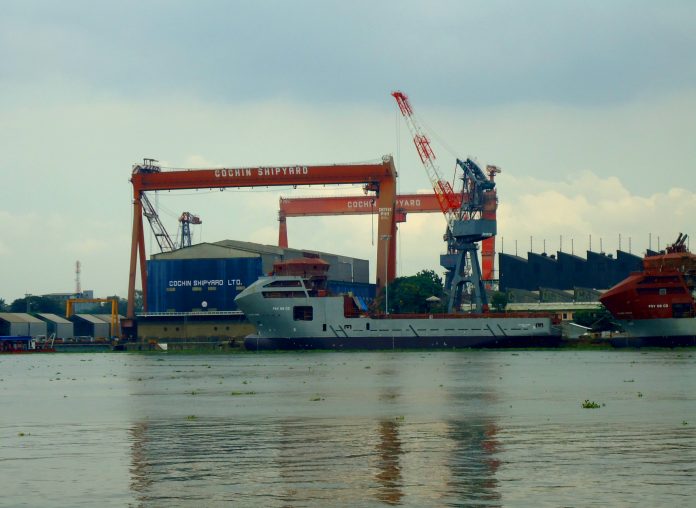 Cochin Shipyard Ltd (CSL) signed a MoU with Mumbai Port Trust (MbPT) for management and operation of ship repair facilities at Mumbai Port.
As per the terms of the MoU, MbPT and CSL are to associate with each other for utilising the Indira Dock facility at Mumbai Port to set up a professional ship repair ecosystem that would be beneficial to the commercial as well as defence ship repair industry in India. The MoU also provides for expansion of the ship repair capacity within Indira Dock, that may include setting up a Floating Dry Dock (FDD) and upgrading the existing facility at the Hughes Dry Dock (HDD), thereby enhancing the existing ship repair capacity in the Mumbai area. This would serve the increasing ship repair demands in the Mumbai area, having one of the key ports of India that connects internationally.
The Hughes Dry Dock at Mumbai Port Trust, of approx. size 305 x 30 metres, built in 1914, is one of the largest graving dry docks on the western coast of India. The objective of the MoU is to develop a world class integrated ship repair facility in Mumbai. HDD is an active area, where Mumbai Port Trust gives the dock on lease to owners. With this MoU, CSL is expected to provide end-to-end ship repair solutions to ship owners.