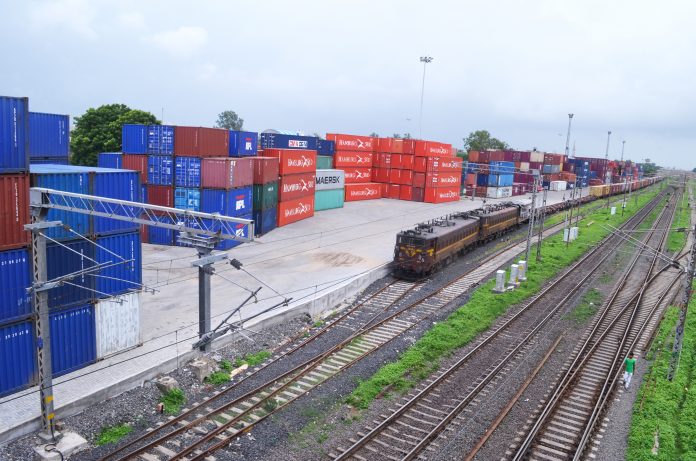 The Container Corporation of India (CONCOR) of the Ministry of Railways has achieved 43.32 million tonnes of cargo by rail, 8.4% higher than the previous year 2017-18 of 39.97 million tonnes, thereby clocking the highest ever in its history.
There has also been a 30% increase in double stack trains from 2,303 trains to around 3,000 trains in 2018-19, said Chairman and Managing Director Kalyana Raman at a press conference here on Wednesday along with Directors Sanjay Swarup and Manoj Kumar Dubey and General Manager K. Sambasiva Rao.
Giving details of the performance in the just-concluded financial year, he said along with Krishnapatnam, three terminals have been commissioned, including two at Bodhjungnagar (Tripura) and Barhi (Haryana), while a distribution logistics was commissioned in Chennai in March last week. With this, the company has a presence across the country with 83 terminals in total.
The CONCOR also entered the coastal shipping arena with the first voyage flagged off earlier this year in January from Kandla Port to Tuticorin Port.
A container train service was started to Bangladesh, which was flagged off from Majerhat towards Banglabandhu West and a new transit route was opened to Nepal via Batnaha-Joghani-Biratnagar with the first train flagged off from Kolkata Port in April last. Mr. Raman said as part of their global outreach strategy, a memorandum of understanding (MoU) was signed with Russia for providing logistics services and another with Egypt. Distribution logistics, integrated logistics and manufacturing zone were the new areas of diversification.
The firm has signed pacts with the Kandla International Container Terminal to provide exclusive rail access to run rakes. Another was with the Central Warehousing Corporation to operate its facility at Pipavav port to meet the export, import and domestic businesses needs.
A train with 90 containers was flagged off to Nepal with electronic cargo tracking system, they added.