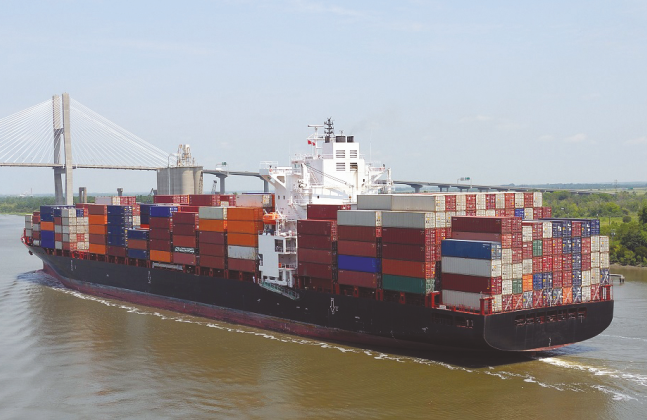 The nation's largest container train operator has just expanded its portfolio by venturing into coastal shipping. In fact it has made short-sea shipping more lucrative by offering door-to-door delivery
CONCOR has broken free from ranks of the Container Train Operators and reached out to hitherto uncharted waters of coastal shipping or short sea shipping. It had sought to consolidate its status as a major logistics operator in India, when it launched its first coastal shipping services on 10th January 2019 from Kandla International Container Terminal at Deendayal Por Trust, to VOC Chidambaranar Tuticorin via Mangalore and Cochin ports. This was the phase 1 of their initiative in coastal shipping.
The relaxation of Cabotage law, the creation of coastal infrastructure at ports, the simplification of documentation and procedures and 40 per cent discount on vessel and cargo related charges are some of the steps being taken to promote movement of coastal cargo. According to the National Perspective Plan of Sagarmala, a total potential of 320 MT per annum by 2025 of movement by coastal/inland waterways has been identified.
In its latest venture, in the coastal operations, CONCOR intend to deploy, two vessels each of 22,000 DWT. The vessels would have a capacity of 700 teus. It would be a weekly service from Kandla, providing end to end transportation involving road, rail and sea transport.
They would be providing multimodal transportation for categories of (a) domestic containerised cargo, (b) EXIM containerised cargo, (c) bulk cargo, and (d) breakbulk cargo. The service encompasses to have first and last mile connectivity, by offering door to door service involving multimodal transportation of road rail and sea. CONCOR will also arrange port handling of loaded and empty containers.
The commodities that are being targeted from Gujarat are: ceramic tiles and sanitary ware, Bentonite powder, Soda Ash, consumer durables etc. To make the movement viable, in the return journey they hope to target coir and rubber products from Kerala.
The other range of commodities include cement, steel, food grains, automobiles, fertilizers, etc. They hope to bring into their ambit the containerised movement of cotton and sugar. The volume in the first phase of operation is expected to be about one million tonnes per annum. The spokesperson for CONCOR said that even if they were able to capture 10 per cent of this volume they would be carrying 2700 teus per month.
With this coastal movement they also hope to correct the perennial imbalance between north and south, by bringing in empty and light weight cargo from south.
In the phase 2 of the operation, CONCOR aims to extend a similar service on the east coast of India, connecting ports like Kattupalli, Visakhapatnam, Krishnapatnam, Paradip and Haldia to Tuticorin. In the second phase they hope to add 1 million tonnes of cargo. The service is expected to go international to connect Colombo, Chittagong and Myanmar.
This venture into the coastal water would bode well for the minor ports in the region. It is bound to give a fillip to their volumes. Further this move would integrate coastal shipping into the transport network on similar lines of inland waterways.