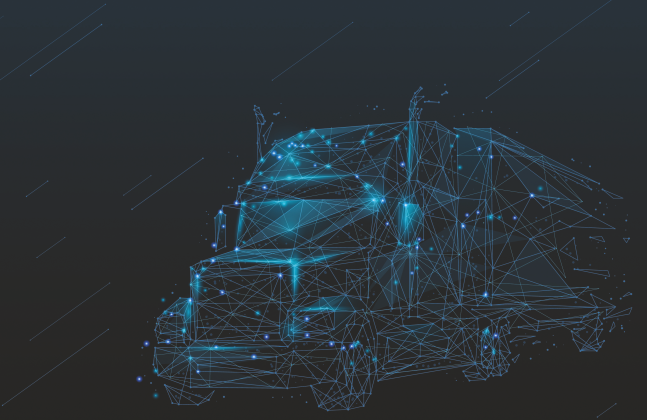 By implementing the fourth generation tech solutions across the supply chain, businesses are becoming super smart, innovative and agile to catch up with the speed of demand that is generated from the consumer expecting everything instantly and reluctant to wait for days or weeks.
The Indian logistics sector is at the cusp of transformation by eliminating all the inefficiencies and perennial issues to become digital savvy – in line with the global trend. When every other industry around the world is adopting digital technologies, the Indian logistics, supply chain and transportation sectors, however, are at their nascent stage of acquiring the fourth generation revolutionary technologies such as Artificial Intelligence (AI), Robotics, Internet of Things (IOT), Machine Learning (MI), 3D Printing, Blockchain and processes like Big Data Analytics etc. These 4.0 technologies are already reshaping the logistics landscape across the horizons. Companies like Amazon, Flipkart are either forcing or influencing other players to embrace to these innovative technologies to stay afloat. Emergence of e-commerce and exponentially growing consumer expectations towards quick delivery is squeezing the traditional logistics industry to become more elegant in efficiently handling their inventory, logistics and supply chain operations.
The technology once perceived as scientific fiction is now turning into reality in logistics industry. 3D printing, autonomous vehicles, delivery by drones were only imaginative in the past. But, all of them are slowly yet definitely becoming reality now. 3D Printing technology is helping manufacturing industry immensely by replicating all the specifications of a product for mass production. It will certainly cut down the supply chain and reduce cost of production while minimizing risks of safety etc.
Thus, the logistics industry today is looking entirely different than it was a decade ago. The question that now comes in our mind is that what will it glance like in another ten years? Technology can be anything but its success surely depends on how effectively it can integrate with the existing solutions and infrastructure for better outcome. Henceforth, the period of 2020 – 2030, is considered as 'the decade of logistics' as everybody is talking about first mile and last mile connectivity that can be ensured with the help of modern technological solutions.
Technology obviously makes our lives easier but definitely with some riders. Automation in logistics and supply chain management areas is making processes simple by integrating the complete ecosystem. It not only brings in efficiency but, also reduces cost – which is vital for survival of business for long term. The disruptive technologies can provide flexibility and improve productivity, increase speed while ensuring better visibility and accuracy. All these factors can lead to achieving customer satisfaction – which is the primary agenda for any business that exists. However, all these technologies can also attract new and complex matters into the system.
Domestic Challenges
Logistics sector, over a period of time, in India is considered unorganized and fragmented. However, due to the rise of international trade followed by economic reforms after 1990, the governments have realized the importance of logistics and its contribution to the country's GDP. Despite several attempts being made by both central and state governments to streamline this industry, the progress has so far been negligible. But, with the new national logistics policy coming into effect, it is expected to bring in 'sea' changes in terms of regulation, facilitation and integration of this sector.
The government of India is in the final stages of unveiling the National Integrated Logistics Policy aimed at bringing down the cost of logistics from about 15% now to less than 10% to GDP over a period of time. It is likely to follow the holistic approach to support and facilitate the sector to grow in many folds to spur the economic growth. The draft logistics policy has already been formulated and submitted to the cabinet for its approval.
Considering a marketplace like India, promoting latest and innovative technologies is a major challenge. The huge workforce involved with this sector needs to be trained to handle them perfectly which is again a herculean task. Unless they are skilled to design, deploy and implement the new technologies, the results might not be impressive as anticipated. This is one of the reasons for why logistics sector had been logged behind in adopting to latest technologies.
Global market dynamics such as increasing protectionism and trade war are driving many logistics companies to shift focus on strategies for achieving better delivery capabilities while keeping the costs in check. Flexibility across the supply chain is therefore needed as no single solution to increasing complexity in the logistics ecosystem will be suitable for all.
High Customer Expectations
Customer is king and it applies to every industry including logistics. That customer is demanding more from the service provider these days, expecting a seamless, fast and free Omni-channel shopping and quick delivery experience. Meeting to his expectations, the whole supply chain has to be moved quickly or it should be redefined.
The days have come where a company needs to deliver products from multiple pickup locations, including distribution centres, stores, warehouses etc. to a single customer. Thus, the last mile connectivity which is the most expensive part of product's journey, is gaining momentum. If a company offers 30 day free return, the whole reverse logistics system has to be redesigned. Moreover, all It should happen in record time, mostly on the same day itself which is a challenging task for the logistics service providers.
When this kind of a scenario is seen everywhere, only technological interfaces can build capabilities that support the entire ecosystem to collaborate and coordinate seamlessly and finish the tasks accurately as per the consumer demand.
Data is the new oil
Since the data is becoming new oil in this modern world, it is driving everything including bottom lines of companies. Therefore, utilizing data in the right manner is essential. By analysing and applying customer data, companies can further increase customer satisfaction that is inevitably key to the success of every single business entity. Demand prediction, inventory management, transportation, track and trace of goods until they reach to destination is now possible thanks to Big data analytics. As accessibility of technology is also made simple by offering cloud solutions where companies of all sorts – small and big – are able to get services according to their needs on pay per usage basis, applying big data analytics to these technologies can create wonders.
The application of sensors powered by internet of things are causing unprecedented transformation in logistics management by creating new models of business operations which are reshaping businesses altogether. As a result, better services in manufacturing, warehousing, operations, freight movement and last mile delivery can be expected. Finally, the customer is benefited the most due to these technological innovations.
How are the global logistics companies changing?
Global logistics giants have already started implementing the innovative and disruptive technologies in their operations and are able to see the difference as well. According to various reports, DHL smart trucks travel even in the extreme weather conditions, be it Himalayas or the Thar desert. They have to withstand the fluctuating climatic conditions which require an additional cost in terms of fuel and delay in transportation. But, at the same time, India is price sensitive market, where one needs to control the costs. For which DHL is applying IOT to reduce the cost of fuel through route optimization and fuel pilferage etc.
Bain and Company, a global consulting firm, recently surveyed about 1,000 companies across the globe to gauge their level of digital readiness. It found two things very interesting: the payoff from digital transformation may be high, but the success rate was pretty low. It compared financial results of five companies in different categories based on their degree of digital readiness. It found that revenues of digital savvy companies have grown more than twice compared to their digital laggards. This is also visible in digital leaders' profit which also grew by 200 percent than nondigital players. However, only 5% of those companies involved in digital transformation reported excellent results compared to the success rate of about 12% for companies involved in conventional transformations –which highlights the limitation of digital transformation in yielding better propositions.
Most of the logistics companies aren't lacking in ideas on how to implement digital technologies at work. But the challenge here is that figuring out how to harness those ideas converting into broad and meaningful impact.
Food technology companies like Swiggy, Zomato have brought in lot of changes in the way the food is being ordered in India. But re-writing the existing successful traditional business systems and changing behaviour of employees and customers may prove to be a risky and potentially disruptive proposition.
Mobile Technology
Although we have been talking about disruptive technologies very recently, Fedex, the global leader in courier and parcels, has introduced mobile scanners in 1985 itself. The company provided handheld scanners to enable real-time tracking of last mile couriers. The emergence of mobile technology has made the things even simpler and better. Thanks to enriched data processing improvements in mobile technologies, the real-time monitoring of any logistics operation has become easy now. The current mobile phone has 2-3 times higher processing capacity than the super computers of 1990 era – which means the rapid usage of mobile phone technologies can improve and disrupt the logistics landscape.
According to a survey, the current mobile technology adoption rate in supply chain is at about 25% and is expected to reach 75% in the next 5-10 years.
Mobile applications are yet to become the mainstream for supply chain but, they are rapidly gaining traction now. The benefits they can show in terms of speed and building collaborative networks within the supply chain network can be clearly visible.
Disruptive Technologies that are being part of today's Logistics
Internet of Things (IoT)
Despite the word of IoT being widely used recently, over the past decade, there has been tremendous progress with sensors, communication, machine learning techniques. Effective sensors could continuously monitor and transfer data over varied communication channels to the cloud system. By applying machine learning capabilities, several aspects of business operations can be streamlined. Many issues can be identified and rectified immediately. In the supply chain operations, we can see IoT is applied to track containers, fleet, location of the vehicle and condition of it effectively. IoT is also used inside of the warehouse and on the yard area to remotely locate, manage and control numerous machines and vehicle movement.
Using internet of things (IoT), RFID and Cloud technologies, General Motors, the global auto leader, has been able to successfully monitor different activities including car paintings, humidity etc. to better optimise time and work at all its manufacturing facilities.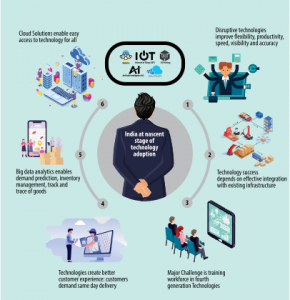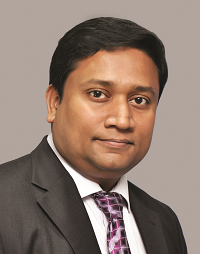 While explaining the benefits of using latest technologies, Manoj Singh, Senior Vice President and Head – Cargo & Express, GVK'S Mumbai International Airport Private Limited told Maritime Gateway that sharing the data by all the stakeholders was critical for successful implementation of any new technology. "GVK Mumbai International Airport Limited (MIAL) has always been at the forefront in introducing new digital solutions and IT innovations in air cargo supply chain at Chhatrapati Shivaji Maharaj International Airport (CSMIA).
GVK MIAL is India's first airport to introduce web based Air Cargo Community Platform (GMAX) and Air Cargo Custodian Mobile Application. With the purpose of hassle-free payments, CSMIA has introduced superior technology for its payment gateway modules within its Air Cargo Community Portal – GMAX. Considering the adoption of paperless operations to drive efficiency and reduction of dwell time in cargo operations, MIAL has initiated e-Freight project in the year 2014. Successfully completing Proof of Concept, MIAL has been recognized as e-Freight compliant cargo station by IATA in the year 2015.
Since then MIAL has achieved many milestones in e-Freight penetration at Mumbai air cargo operations. e-Reception, e-Air Waybill, e-Delivery Order, electronic FWB/FHL messaging, e-Carting order, Advance Shipment Information in exports, Automated Vehicle Token Generation for cargo vehicles are some of notable achievements in Mumbai cargo e-Freight journey so far. Presently testing blockchain in the Pharma-Digitization project between Mumbai and Schiphol airport, we are positive about optimizing the benefits of blockchain in the entire cargo landscape after proof of concept and successful testing. e-Cargo Security Declaration, Airline digital delivery orders and Vehicle slot management are under testing.
With a long-term focus on creating an "Effective Warehouse Management Solution," CSMIA is working on connecting GMAX to all its digital devices operating in the air cargo terminal using the "IoT" application for seamless tracking and accurate inventory management", Manoj said.
Artificial Intelligence
Artificial Intelligence is something which provides ability to make accurate references and predictions from the collected data to act enormously to benefit the business. Artificial intelligence is a term for a range of abilities to process and analyse the data to enable the decision maker to apply better informed decisions than simply relying on gut instinct. AI is applied to augment humans with better decisions and to automate certain aspects of the business processes in real time.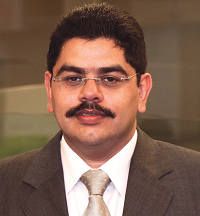 Commenting on the disruptive technologies and their advantages in logistics industry, Anil Arora, Founding Partner, Aetos Partners said, "AI, ML and IoT are extremely relevant technologies in the field of logistics and interestingly their interdependence makes their case quite strong. AI has been seen to be quite effective in certain process based tasks and has led to the advent of robotic process automation(RPA). ML can help transform forecasting based processes and something as simple as even location allocation for SKUs in a high throughput environment. The change that these advancements are likely to bring about are in three aspects which revolve around processes, people and cost. There is going to be standardisation of processes across verticals as that would enable 3PLs to serve customers better. The skillset required for Logistics will change and upskilling will lead to better performance from the shop-floor and white collar staff. Costs will surely move up as the case for ROI through reduction of manpower may not necessarily work but better order management leading to higher sales is where the focus will be or should be".
Drones
Drones perhaps are going to change the future of logistics and supply chain operations especially in urban areas. The cities are becoming chaotic and more populous day by day. The traffic congestion for local commuting on roads will definitely force companies to opt for Drones to finish the tasks. Amazon has already started experimenting drone deliveries in the USA and even in India in Mumbai. However, due to the regulatory hurdles and safety issues, it may take some more time to fly completely.
Not only for local deliveries but, also for surveillance, drones may be an essential part of life of the logistics companies. A few Indian sea ports are also in the early stage of experimenting drones for their captive surveillance and critical deliveries where human beings cannot go easily.
Robotics
Robots are not new to us and they have been deployed in manufacturing for many decades now. But, with the recent improvements in machine learning capabilities, the Robots are currently able to perform mission critical tasks. Many tasks at warehouses where work is repetitive is being done by Robots leading to automation of processes. Robots are assigned duties to move goods from one area to another area in the same warehouse for actions like pick and drop.
In addition, Robots with advanced imaging technologies are able to tally inventory of goods much more efficiently than humans. In the near future, we can expect self driving vehicles that move items in warehouses.
According to a survey, by 2021, the global logistics and warehouse robots market size is expected to reach $14.43 billion. The demand for robots will be driven by fast growing e-commerce and expanding third party logistics (3PL) while sharply shrinking labour pool.
Almost all the major e-commerce players such as Amazon, Flipkart and several other Indian retail startups have already entered the warehouse automation space with the help of autonomous mobile robotics (AMR). Locus Robotics, a Massachusetts based startup, which has developed a multi-robot fulfilment system through which scanned items autonomously travel through the warehouse infrastructure.
While companies such as UPS busy in adopting 3D Printing technology, Google, Uber and Tesla are testing their engineering and innovative capabilities in autonomous vehicles. And most of the global automobile leaders are either testing their own technologies that support futuristic autonomous vehicles or joining hands with tech-based start-ups to work on these kind of projects that can clearly change the world of logistics in the near future.
Blockchain
Blockchian technology is a new and rapidly emerging one. It is a platform which is blended with various concepts from networking, distributed computing, cryptography, economics and mathematics. It offers us the ability to have a common, shared, confidential, tamper resistant and single version of right information for all the participants in the network.
In logistics and supply chain sector, Blockchain is being used for tracking of the product's journey, paperless bill of lading, customs declaration automation, change of ownership/custody and finally trade finance and settlements.
APIs
APIs (Application Programme Interface) have come in to place as a tool to bring in revolution in supply chain technology. They unlock data, encourage innovation, increase agility and speed. It is an IT toolkit for successful implementation of supply chain management. Estimates say that close to 24% of web apps and 15% of mobile apps are benefited from APIs. And now this has been climbed to about 80% by 2018.
These sort of new technologies can result in significant supply chain optimization by providing better visibility, cost control, integration with all the verticals of businesses. They also help in proper planning, demand estimation, quick delivery and better tracking and regulatory compliance.
Innovative and Affordable Solutions
Software as a Service (SaaS) Software as a Service (SaaS) model is gaining popularity among logistics and supply chain sectors. The cloud based technologies provide access to innovative software with flexible payment options like pay per usage. It eliminates the risk of huge capital investment for developing the software and its maintenance while support scalability. Due to the flexibility this model offers, small and medium size enterprises are now showing interest to adopting this service and transforming themselves from traditional to digital savvy. This model is not only restricting itself for software but also spreading to everything as a service model including – Robotics as a service (RaaS) etc.
The global integrated logistics services provider – Agility is in the process of aligning itself in the digital forwarder category, is continue to invest in technology driven change and aiming to become one of the digital leaders in logistics industry. Its team is partnering with innovative startups that are reshaping the logistics and supply chain areas ranging from green technologies to e-commerce. This company is moving forward aggressively with its digital agenda to improve operational efficiency through its innovative digital platform, Shipa Freight.
According to the 2016 MHI Annual industry report, more than 70% of the respondents said that SaaS is directly impacting operations. About 45% of them claim to be using the cloud technology while another 22 percent expect they need to adopt for SaaS within the next couple of years. Overall, adoption rates of cloud computing are believed to achieve 86% in the next 10 years.
Demand forecasting is another important area where the data can illuminate to decide on accurate predictions, to help estimate demand patterns that previously was unknown to the industry. Furthermore, information collected from various processes can be used to improve uptime while anticipating about maintenance requirement and even to improve customer service.
"We are recommending SMEs to exploit technology and our objective always is to have tangible benefits flowing in quickly. One of our clients in the manufacturing industry has implemented a racking system with about 5000 positions and is implementing a WMS and TMS in a SAAS model to ensure inventory accuracy and traceability. In fact, we are also proposing a blockchain solution for the recording of the order to delivery cycle to capture the order status at each stage and give visibility to the management on delivery SLA performance", Anil Arora had said.
Big Data Analytics
According to an Accenture survey, Big data analytics can improve response time by almost 4-5 times in operations in order to schedule delivery times. About 44% of respondents believe that analytics have the potential to become disruptive or competitive force in their functional area. Although the adoption rare of big data analytics in supply chains stands at mere 22%, but, it is expected to grow up to 80% over the next 5-10 years.
UPS has applied big data to reduce fuel consumption by about 1.5 million gallons in 2012 itself. It is surely reducing burden on environment and increasing operating margins via efficiency gains.
Omni Channel Shipping
The Amazon effect is forcing traditional retailers to provide more omni-channel presence by creating touch points to increase customer loyalty. Aimed at seamless and an easy way to shopping experience regardless of whether the business is conducted in store or online. In this context, several logistics companies are adopting to these creative methods in growing omini-channel operations within the supply chain. Traditionally the customers would travel to store for purchasing items. Hence, the last mile responsibility was on the customers' side. But, now it is falling on the shoulders of retailers and the logistics providers.
While Amazon is working with UPS for its omni-channel delivery needs, Walmart is following an entirely different system. It introduced an employee drop off model where in the employee will deliver the item while returning to home, for an incentive. Walmart has also acquired a last mile delivery specialist company called Parcel to serve in this area. As e-commerce and omni-channel business models are evolving, the last mile connectivity and delivery has become more prominent.
Fleet Leasing
When the technologies are changing so fast even the businesses are becoming more diversified and difficult to manage. In this kind of a scenario, they should focus on what is their best and outsource everything that isn't mission critical for them. It seems fleet leasing is more likely going to become much attractive, accessible and affordable as well. Lower capital costs, fewer maintenance issues, less HR heads, access to latest technologies, prominent procurement expertise and lower management issues like record keeping, follow compliance etc. are some of the key benefits of fleet leasing.
Elastic Logistics
Due to the surging needs of e-commerce sector, the companies are to be equipped to the demand fluctuations from consumers. To fulfil their demanding service, the companies are adopting to elastic supply chain strategies. Such elastic logistics can allow demand driven capacity planning through real time visibility. Artificial Intelligence, Advanced analytics, IoT, machine learning will enable supply chains to further enhance the limits of elasticity.
Eroding Margins
The transportation ecosystem is currently under pressure to perform according to rising demand across all the sectors. Hence, freight volumes moved by trucks for new vehicles are estimated to grow 27% between 2016 and 2027. The industry is correspondingly responding by taking steps such as expanding capacities further. However, the demand is about to outstrip the production.
Omni channel (online and off-line) delivery is more complicated and expensive than traditional delivery. If the average profit margin for a retailer on an item bought in store is at 32%, it will be only 12% in online method – where shipping is free. This is the best example of how the innovative technologies can empower retailer to serve the customers better but, at the same time, they are eroding profit margins to businesses – which is a risky however un-avoidable proposition. According to Forrester, three fourth of businesses opine that improving customer experience was their top priority.
At least half of the companies feel that they need to re-evaluate warehouse/storage locations due to shift in trade patterns in the US Economy. This is not so different in India too.
The surging US economy is creating new problems as it faces an acute shortage of drivers. There are more number of trucks available than the drivers to run them in the country which magnifies the real trend around the world. Due to the new technology in place like ELD – electronic driver log – which indicates drivers cannot drive on the road more than 11 hours during any 14 hour period. Once they reach 11 hours, they must stop driving. But in reality, it doesn't always make sense to stop the truck right at 11 hours. Think what if the driver is on a bridge at that time or stuck in traffic or he is only a few minutes away from the destination? Due to this system, the cost has gone up by almost 100% for the end users which means that the technology may not always reduce cost but also can do the reverse, sometimes.
Most factories lack digital readiness
Not only in India but in most ASEAN countries manufacturers are not yet fully ready for the fourth industrial revolution. A World Economic Forum and AT Kearney study last year found that except Singapore and Malaysia, all the other ASEAN nations are prone to high risk of disruption. This is partly because of differences in levels of economic development and hesitation for pushing entities for adoption of digital technologies. Despite several studies which are indicating that job losses may not be as fearful as anticipated, but, these countries appear somewhat shy. But, ultimately new technologies can create more roles than the general expectations. Most of the regional governments are still in their early stages of developing digital strategies and even less focused on manufacturing. Their efforts primarily focused towards service sectors and ecommerce.
It is not only limited to countries but, also for large scale manufacturers who are aware of technologies and their benefits but, when it comes to adoption it is slow and patchy. Most of them are in the early stages of adopting to digitalization and they are still using outdated third industrial revolution practices which essentially provide some degree of automation with the help of available technologies.
Singapore, with a view to develop manufacturing capabilities is building a model factory where local companies can jointly develop and test technologies. This type of proactive approach is lacking in larger neighbouring countries. Indonesia, Malaysia, Vietnam and Thailand are primarily focusing on improving workforce capabilities along with fostering investment.
Realizing the potential of logistics and technology usage in the sector, the government of Singapore has recently outlined its vision for the country's future. It wanted to harness technology and innovations in order to take Singapore – the city state – to the next level. As part of its approach, it created a dedicated industry transformation map for logistics sector, which contributes about 7.7% of Singapore's GDP and provides 8% of jobs. The logistics industry is also considered as a crucial enabler for other sections the economy, such as trade and manufacturing.
Invest today to reap benefits tomorrow
The Singapore government helps logistics companies to keep innovative and develop the necessary skills required to adopt for newer technologies that reshape the entire ecosystem. A few of its arms such as the Centre of innovations for supply chain management also supports SMEs in identifying and implementing innovations. The Singapore Logistics Association is currently anticipating the rise of new technologies and started experimenting with automated guided vehicles in logistics centres.
Similarly developing economics including India should learn from the leaders who are already in sync with the latest trends to grow to the next level in digital transformation. The growing middle class segment in India in line with several other emerging economies will drive the demand and at the same time they expect a lot more innovative customer service practises. Unless the whole supply chain and logistics ecosystem is aligned and adopted to new and emerging technologies, their very existence will be in danger.