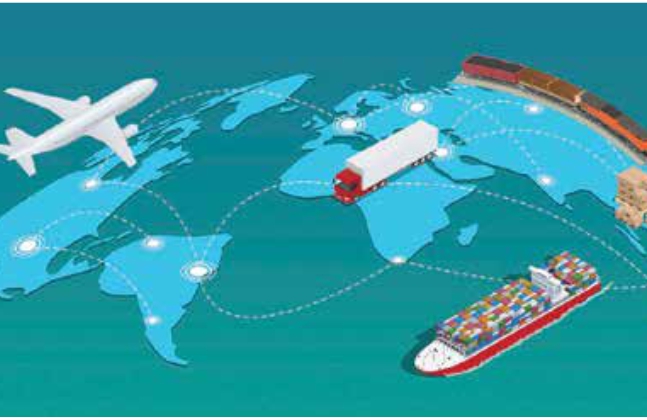 Offering shipping and allied services on a single platform is not new to India, but Cogo Port makes it frictionless by minimising people interface and sustaining the time and cost saving
Sometime in the spring of 2017, Cogo Port began its journey when Purender Shekhar decided to plant the seeds of this new logistics start-up in Ahmedabad. With Cogo, which means to 'bring together' in Latin, he planned to do just that at ports which are points of congregation for anyone who wants to move goods.
Today, almost six months later, the firm's business is growing at an astounding 25 per cent every month. Shekhar waved the technology before the shipping industry that was tech deprived in a sector where business was mainly driven by old relationships and dictates from the board rooms. For someone who has been part of the industry for more than two decades with AP Moller Maersk and the Panalpina Group, he didn't have to conduct an intense market research to see what was missing.
"I wanted to simplify logistics for the shipper and the vendor. So Cogo Port fits in the international logistics chain that makes moving goods from and to destinations a child's play through a tech enabled platform," Shekhar explains. Through a few clicks, he says booking space on a ship has become as easy as booking an air ticket on one of the online platforms.
Much like the aggregators in the road transportation space, Cogo Port offers an array of services for shippers wanting to move their wares from India to other parts of the world. From a curated list of suppliers and vendors, shipper can choose to have his goods picked up from his warehouse or factory and have them dropped to his customer's preferred location overseas.
What makes Cogo Port desirable by almost 1,600 customers is that the firm owns the responsibility of ensuring the services are offered efficiently and the transaction process is completed. "Our services do not end with match-making once the shipper has found his transporter. In fact, it begins there," Shekhar says.
Once the shipper completes his documentation online, he can view all the processes that are underway on his personalised dashboard on the site. While Cogo's Central Control Tower in Mumbai monitors all activity to ensure the freight forwarders, custom house agents and clearing agents complete their tasks on time, the shipper can track his container real time too. With all the documentation process completed online without handling papers and files, the shipper can focus on his business. Shekhar lists transparency and convenience, operational and commercial analytics and digitisation of documents as the three advantages his clientele enjoy availing shipping services through his portal.
While the platform caters to ocean transport and air freight requests end to end, road transportation requests will be formally encouraged in a few months from now once its list of 390 suppliers grows in strength. What sustains Cogo Port apart from loyalty and quality service are identified sources of revenue streams for the services rendered. The customer is levied a convenience fee for using the portal and the vendors have to cough up commission after being chosen as a service provider.
This model of offering all shipping and related services on one platform is not alien to India with quite many aggregators operating in the trucking space. But ask Shekhar how he galvanised his team of techies and shippies, he'll tell you the names of two US based firms – Flexport, a customs broker and freight forwarder and Freightos, a similar firm from whom he drew his inspiration. "I want to make trade frictionless in India through Cogo Port," he says. From freight quoting to deploying large software systems and fulfilment technology, Cogo Port has created a splash.
Four months from now, newer markets in Gujarat will be services in addition to Ahmedabad. And come March 2018, Cogo Port will be thrown open to all LCL, FCL and air freight operators and customers to do business. "My vision is to ensure there is no scope for error by minimising people interface and sustain the time and cost saving of 48 hours for my customers." This perhaps is the summation of Cogo Port's mission.