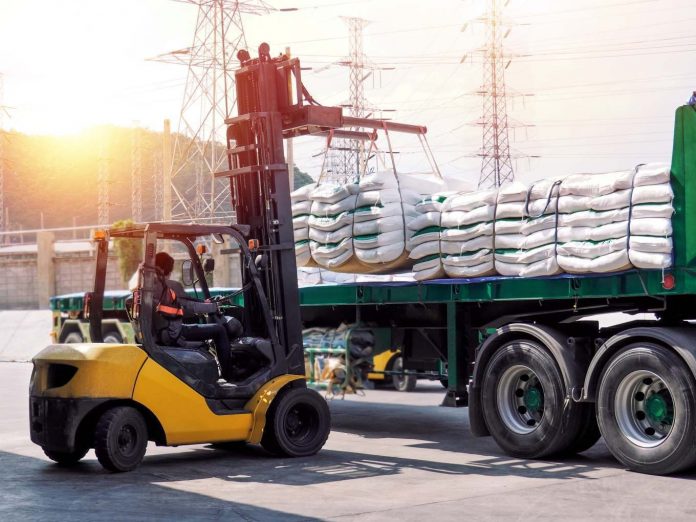 Digital trading modules such as eNAM are enabling farmers to move their produce from farm to market even during the lock down
What does the COVID-19 preventive lockdown mean for the agricultural sector? Well, a lot of difficulties – scarcity of migrant workers for harvesting, loading, unloading and transportation of crops to mandis, bogged down warehouses and cold storages as agri exports are stuck, lack of truck drivers means difficulty in moving farm produce to mandis, interstate transport interruption causes difficulty in obtaining phyto-sanitary certification, interruption in movement of shipping documents due to closure of courier services, problems in clearance of goods for import and export, including the difficulties of access to ports and yards.
As the lockdown continues, harvested rabi crop is ready for selling into different primary mandis nationwide which are closed down and there is restriction on the movement of goods, thus buyers are not available in the market. In India long haul movement of fresh produce is primarily via road due to its perishable nature and long-distance movement of products like wheat and rice is carried out by rail.
In this situation farmers are facing huge losses because they cannot hold agriculture produce for longer period.  It is more vulnerable for farmers who grow perishables, especially fruits and vegetables due to decrease in bulk demand, less exports and falling prices. Farmers growing perishables are already facing the heat with prices dropping. Present price crises will also have impact on the cropping patterns for the next season.
In the present situation, duration of storage of commodities in warehouses will take a longer time than usual and scarcity of agricultural warehousing space will be seen when the kharif crop arrives in the market. In India less than 11 per cent of what is produced can be stored. With 35-40 per cent of agricultural produce in India being wasted due to lack of proper cold storage facilities, it is immensely important that a focussed effort is implemented from the part of government to encourage the use of cold chain logistics among market participants. India is short of 10 million tonnes of cold storage capacity and more than 50,000 reefers. Up to 30 per cent of the wastage can be prevented through interventions at different nodes of the supply chain such as providing lower cost of funding for setting up cold chain infrastructure facilities, state governments can encourage setting up of cold storage facilities by providing subsidized power tariff which is a significant proportion of the operating cost and encourages better and more efficient refrigeration technologies to improve the shelf life of perishable products.
During the last 3 years Indian cold chain industry has been growing at a CAGR of 20 per cent. Approximately, India has 6,300 cold storage facilities spread across the country unevenly, with an installed capacity of 30.11 million metric tonnes. However, the market is gradually getting organized and the focus on multi-purpose cold storages is rising. More than 50 per cent of the cold storage facilities in India are currently concentrated in Uttar Pradesh and West Bengal, while other states still face a challenge with investments from the government and private operators. It is a predominantly unorganized sector where only 8–10 per cent belongs to organized players. 36 per cent of these cold storages in India have a capacity of below 1,000 MT and approximately. It only makes sense if the produce reaches the consumers in good condition and in a timely manner. Therefore the focus has now shifted from increasing production to that of having better cold storages and transportation of food products.
All India Agri Transport Call Centre
To facilitate movement of agri produce from farm to market the Union Agriculture Ministry has started an All India Agri Transport Call Centre for coordination between states for inter-state movement of perishables – vegetables and Fruits, agri inputs like seeds, pesticides and fertilizer etc. This will facilitate interstate transportation of fruits and vegetables. Truck drivers, traders, retailers, transporters or any other stakeholders who are facing problems in inter-state movement of above commodities, may seek help by calling at the Call Centre.
Farming and harvesting will continue in all zones with produce being procured from the doorstep of farmers and free movement for the transport of crops. The marine and aquaculture sector will be exempted. The Centre has informed all states to allow movement of goods of all kinds and said godowns and cold storages can store any item.
The electronic National Agricultural Marketplace, eNAM
The agriculture ministry has initiated several steps to decongest wholesale markets and to make supply chain agile that includes recently launched modules under e-NAM. This warehouse-based trading module enables farmers to sell their produce from Warehousing Development and Regulatory Authority (WDRA) registered warehouses notified as deemed market. The Farmer Producer Organization (FPO) trading module enables FPOs to upload produce from collection centers with picture/quality parameter and also avail bidding facility without going to mandis, which will reduce their logistic costs and hassle to sell their produce.
The e-NAM platform has created an interface with large transport aggregators like Blackbuck, Rivigo, Mavyn, Truck Suvidha, Truck Guru, Transin Logistics, Elastic Run etc. This would help traders to find and arrange timely movement of produces from mandi to various other locations. With this interface, Traders would be able to access more than 7.76 lakh trucks through eNAM Platform.
e-NAM platform/mobile app has been further strengthened with 'Farmers friendly' features such as advance registration of the lot through app which in turn will reduce waiting time for farmers at gate entry of the mandi and will bring huge efficiency and will facilitate smooth arrival recording at gate.
States like Jharkhand have initiated farm gate trading through National Agriculture Market (e-NAM) platform whereby farmers are uploading the details of their produce along with picture for online bidding without reaching to the APMC. Similarly, FPOs are also uploading their produce from their collection centers for trading under e-NAM.
By
Dr. Parashram J. Patil
Agricultural Export Policy Consultant
Ministry of Commerce and Industry, Govt of India.