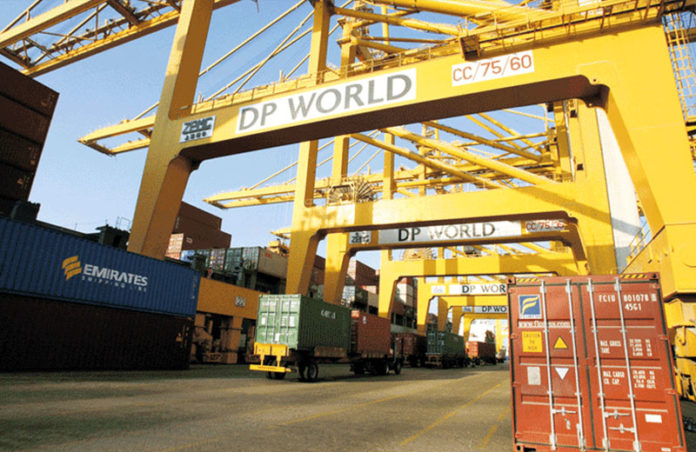 Global trade enabler DP World operated International Container Transshipment Terminal (ICTT) delivered a growth rate of 14% in the first quarter of 2019, surpassing the average industry rate of 9%. South India's premium transshipment terminal recorded the highest quarterly throughput of over 1.6 lakh TEU and recorded its all-time highest monthly throughput of more than 56,000 TEU in March 2019.
The terminal also witnessed a 48% improvement in transshipment volumes during the first three months of 2019. This is due to the excellent feeder connectivity the terminal boasts to the major as well as minor ports and inland waterway ports in India.
This growth is attributed to the terminal's persistent efforts in enabling smarter trade solutions, delivering world-class productivity and is a testament to its increasing prominence as South India's leading gateway. The terminal's in house developed TOS – Zodiac and RFID enabled gate movements facilitate optimization of time and seamless movement of cargo.
Furthermore, with the commencement of the barge service through National Waterway 3 and 9 connecting to Kottayam and a feeder service to minor ports of Beypore and Azhikal in Kerala, the terminal is now equipped to provide an alternate mode of transport for containers in Kerala.
Mr. Praveen Joseph, Chief Executive Officer, DP World Cochin said, "At DP World, our focus continues to be on strengthening India's connectivity to other international ports and developing ICTT as an international transshipment hub.
We are pleased to announce the launch of a new mainline service, China-India Express 2 of Wan Hai Shipping Line at the terminal. The service will provide direct connectivity from Cochin to Fareast locations. With this major development, ICTT reinforces its position as an international transshipment hub. We are delighted to see this new service open to trade and look forward to its success.
This growth demonstrates our capability in handling cargo efficiently and is a testament of the confidence our customers and partners have in us."
Internationally, the terminal has regular mainline services connecting Australia, the Far East, South-East Asia, Middle East, Europe and the Mediterranean. Terminal also expects to further boost its international main line connectivity in the coming months, which will help its customers reduce delivery times and costs to serve international markets.
As a part of DP World's 'Our World, Our Future' program, the organization works with local NGO partners in Cochin for the betterment of the community. One such initiative is its Global Education Program in collaboration with schools provides an overview of logistics and the opportunities in the sector to school kids. Additionally, DP World has also initiated a housing project in aid of the flood-affected families in Kerala.