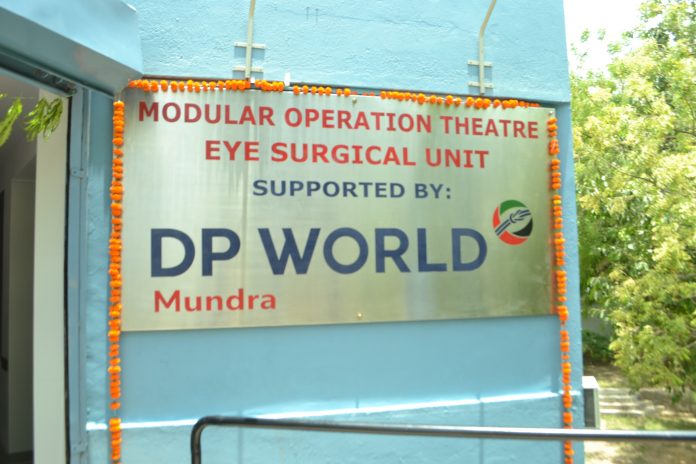 Global trade enabler, DP World operated Mundra International Container Terminal in collaboration with the Blind People's Association – Bhuj (BPA), have worked together to modernize an operation theatre at the Kutch Comprehensive Rehabilitation Centre in Bhuj. The revamped state-of-the-art modular operation theatre aims to provide access to quality healthcare in the Kutch district.
The new Laminar and Modular Operation Theatre (Eye Surgical Unit) was inaugurated by Smt. Kaushalyaben Jayantbhai Madhapariya, President, Kutch District Panchayat and Capt. Sujeet Singh, Chief Executive Officer, DP World Mundra; in the presence of other district officials and trustees of the BPA.
Commenting on the launch, Capt. Sujeet Singh, Chief Executive Officer, DP World Mundra said, "At DP World, we are constantly working towards empowering the communities we operate in. The revamped Operation Theatre will enhance the quality of healthcare facilities available to the residents of the Kutch district. We are thankful to our partners for this collaboration, which enabled us to continue to build a vibrant, secure and resilient society."
In line with the Government's Skill India campaign, DP World Mundra also distributed development kits to 100 Divyang members of the community enabling them to explore suitable self-employment opportunities.