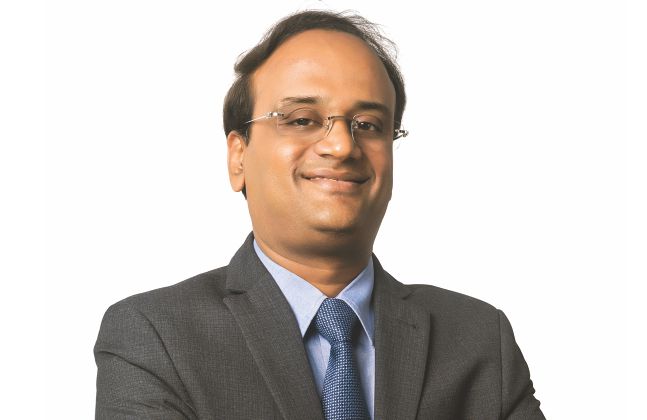 The Hiranandani Group has forayed into the industrial and logistics sector with Greenbase – a logistics park in Oragadam, Chennai. N Shridhar, CEO, GreenBase details on the activities of the group in the sector on pan India basis
Green Base Industrial and Logistics Park will create a Wind Turbine Park and Warehousing in Chennai. Is this your first venture in the logistics sector? Why in the logistics sector in particular?
The introduction of GST transformed the country into one big single market, this coupled with the grant of infrastructure status to the logistics sector, implementation of Make in India and growth of e-commerce has unleashed the demand for large scale industrial parks. We realised the need and forayed into the industrial and logistics sector through the dedicated entity Greenbase, a natural progression of the Hiranandani Group's domain expertise in the infrastructure real estate space and understanding of customer requirement. Greenbase is set out to develop 115 acres in Oragadam, Chennai to cater to the development of the industrial and warehousing sector. Our first client is Vestas, the Danish manufacturer, seller, installer and servicer of wind turbines for whom we are developing wind turbine assembly and storage facility over an area of half a million sq ft spread across 23 acres.
Would this be a precursor for more involvement in the logistics sector?
The Hiranandani Group through their entity Greenbase have launched industrial and logistics parks across approximately 700 acres of land Pan India. Our current projects across Talegaon in Pune, Oragadam in Chennai, Nashik, Bhiwandi, Durgapur, Kolkata, Bengaluru are targeting close to 10 million sq ft in the next 5 to 7 years. In addition the Group is also in the process of acquiring new land bank either directly or through partnership/ JV's across Pan India.
Would the wind turbine park lead to any reduction in the overall logistics costs from the customer? If so, to what extent?
Vestas is setting up its assembly unit and warehousing space spread over 23 acres at the Greenbase Industrial and Logistics Parks, Chennai which will cater to its clients Pan India bringing in supply chain efficiencies. The Hiranandani Group using its strengths in design, value engineering and execution will deliver cost efficient structure which will provide Vestas with maximum productivity.
The Indian Government has granted long sought infrastructure status to the logistics industry. What in your opinion are the possible benefits that you can reap in your project in particular?
Grant of infrastructure status will help the sector get credit at competitive rates and for longer tenure with enhanced limits while also giving access to cheaper foreign currency funding. Additional benefits through subsidies and exemptions are provided by the states depending on project size and location.
You have stated that, "This portfolio is a good yield asset class, which most probably will be available for retail participation through a REIT/InvIT platform," Could you expand?
The industrial and warehousing spaces are sticky assets providing fixed cash flows at a steady yield. The REIT/ InvIT framework has been successfully implemented with the first Indian REIT launched in 2019. The REIT/ InvIT platform will provide investors an opportunity to invest in Grade A assets having stable rental yields while also giving exposure to capital appreciation in the asset class.
How is the connectivity to Greenbase through rail and road? Which are the nearest seaports and airports and how does it connect to them?
Greenbase is located 8 km from NH45 Trichy-Chennai highway (GST Road) that connects to Southern parts and just 16 km from NH48 Chennai- Bangalore highway connecting to Central and North parts of India. It is just 55km from Chennai CBD; 40KM to Chennai airport; 60km to Chennai Central railway station and 85km to Ennore Port.
Industrial clusters in the vicinity include: Sriperumbudur industrial park (550 hectares); Irungattukottai Industrial Park (550 hectares); Oragadam industrial park (980 hectares); Maraimalai Nagar industrial belt.
What type of companies do you expect to occupy space at Greenbase?
Greenbase will provide best in class facilities which will be tailored as per the clients requirements – large manufacturing companies and small and medium scale industrial catering to the growth of the economy.