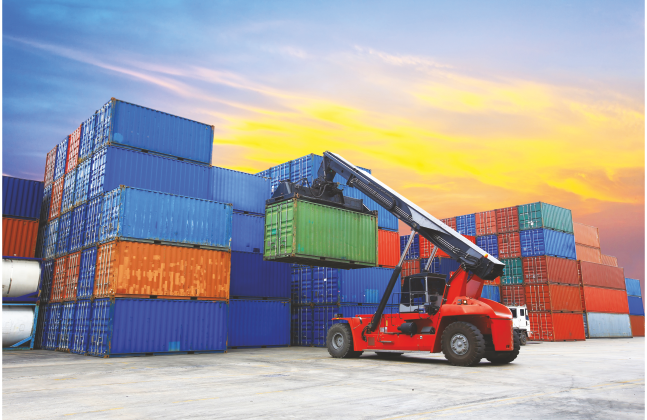 Secure and tamper proof
E-seals are more secure and tamperproof and have replaced the conventional mechanical sealing of containers, also eliminating their need for physical examination
With the global increase in volumes of maritime trade and logistics, there has been a major increase in instances of tampering of existing mechanical seals. This gives rise to challenges like smuggling of banned material including drugs, theft of container cargo, and illegal transport of stowaways. Many times the tampering of container seals is non-evident to the naked eye and manual examination of each and every container can be time consuming and causes congestion inside Ports, thus resulting in delays. Physical inspection is also dangerous in case of containers containing hazardous materials.
A way forward by the Central Board of Excise and Customs in this direction is the implementation of electronic sealing for containers by exporters under self-sealing procedure. Electronic seals replace the traditional mechanical bolt seals. All the exporters who were availing sealing at their factory premises under the system of supervised factory stuffing, will be automatically entitled for self-sealing procedure. All exporter AEOs will also be eligible for self-sealing. The announcement was made at the Annual General Meeting of National Association of Container Freight Stations (NACFS).
Under the new procedure, the exporter will be obligated to declare the physical serial number of the e-seal at the time of filing the online integrated shipping bill or in the case of manual shipping bill before the container is dispatched for the designated port/ ICD/LCS. Exporters shall directly procure RFID seals from vendors, conforming to the standard specifications. They shall provide details such as import export code (IEC) etc., at the time of purchase for identification as well as for using the standard Web application necessary to support an RFlD self-sealing ecosystem.
Lauding the initiative during the NACFS AGM, Vanaja N Sarna, Chairperson, CBEC said, "I am happy to see the CFS community has once again stepped forward to support yet another ease of doing business initiative which is use of e-sealing of containers under the self-sealing procedure. A simplified procedure for sealing of export goods and containers has been laid down and will ensure safety of cargo. It is a little step forward in optimisation of global supply chain."
E-seal ensures security of cargo and traceability on intermodal transport, and is being frequently used World over to conform to WCO – AEO requirements. It is an RFID solution – both passive and active variants are available and helps identify containers that have been tampered in a discreet manner, while reducing time taken currently for manual inspection procedures.
Typical RFID solutions comprise an RFID tag, reader, antennas and middle ware applications. RFID tags can be read without line of sight requirements from a range of 5-15 metres in case of passive RFID technology and in case of active RFID tags from 50 metres and beyond. For e-seals, passive RFID variant is used.
To read the tags handheld or fixed readers are required. These readers are fixed at Customs stations in ports or custodian locations. ibTrack has operationalized this process at DP World, PSA and Adani Katupalli terminals in Chennai. Soon ibTrack will be operationalizing it at Mangalore, Cochin, Tuticorin and Vizag Ports. The unique feature of the eSeals from ibTrack is it is tamper-proof and displays tamper status. It is highly reliable and tested at European ports.
Procedure for e-sealing of containers To obtain an eSeal, exporters have to create a username and login password at the website www.ibtrack. net and furnish details of the exporter. For export containers, the exporter has to fill in the necessary and mandated shipment details through the application. In case of an ICD or CFS being used, there is a link for the secondary data to be filled. Details at the time of shipment and also at the time of Customs inspection at the Port will be shared with Customs house as mandated.