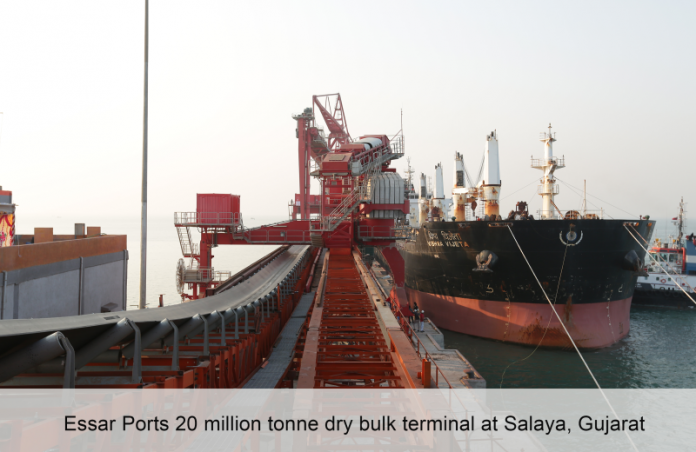 Essar Ports plans to expand the capacity of its Hazira port facility in Gujarat from 30 million tonnes to 50 million tonnes, for which it intends investing about Rs 4.5 billion ($ 63 million).
This, in turn, is also expected to raise the total operational capacity of the company's port terminals in India to 110 million tonnes from nearly 90 million tonnes, reports said.
The Hazira port terminal in Gujarat is an all-weather, deep-draught facility capable of handling dry bulk, liquid and break-bulk cargo.
Essar Ports specialises in the development and operations of ports and terminals for handling liquid, dry bulk, break-bulk and general cargo. It is one of the largest private sector port operators in India by capacity and throughput. It has four operational terminals in India, across Hazira and Salaya (in Gujarat) on the west coast, and one each in Visakhapatnam and Paradip on the east coast.