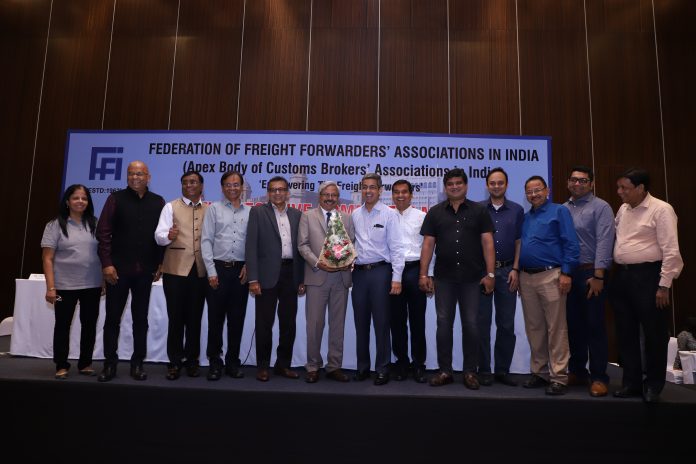 Federation of Freight Forwarders' Associations in India had its 8th Executive Committee Meeting on 30th November, 2018 and 1st December, 2018 elected Mr. S. Ramakrishna as Chairman of FFFAI for the period December 1, 2018 till 30th September, 2019 unanimously.
Mr. A. V. Vijayakumar – Chairman – Elect congratulated Mr. S. Ramakrishna by presenting him flower of bouquet on behalf of Executive Committee Members.
Brihnamumbai Custom Brokers Association also congratulated Mr. S. Ramakrishna for being elected as Chairman on behalf of all 28 Member Associations.