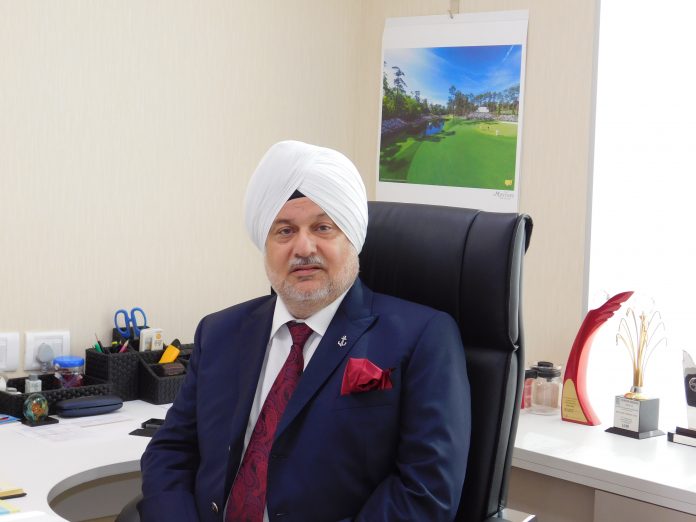 Captain Vivek Anand, the former President of the Mumbai Association of Nationwide Shipping Agents (MANSA) was unanimously elected as the Regional Vice President for the Middle East and Indian Sub-continent of the Federation of National Associations of Ship Brokers and Agents (FONASBA) for the period 2018-21.
The election was effective at the Cancún Council Meeting of FONASBA wherein it underlined its commitment to membership expansion by dividing the previous Africa and Middle East region in two separate segments.
The election of Captain Vivek Anand – the first time that an Indian has been conferred upon this role – also puts MANSA on an International platform that would facilitate its members to develop a network and evolve their business interests to the next level of professionalism. Captain Anand was also recently appointed as Vice-Chairman of FILA (Federation Indian Logistic Associations), which was formed by nine leading industry associations.
FONASBA also elected Mohamed Mouselhy of the Alexandria Chamber of Shipping was elected as the Regional Vice President for Africa while Captain Anand for the Middle East & Indian Subcontinent.
Expressing pleasure at his election, Captain Vivek Anand said, "My election is a great honour for India as a country and the immense economic potential that it holds towards uplifting the global economy. We look forward to ensuring that MANSA and its members can support FONASBA in executing their operational duties and contributing value to their respective economies."
FONASBA primary objective is to provide a unified voice by promoting fair and equitable practice between the ship broker and agent by maintaining the highest professional standards.  It also has a seat on the International Maritime Organisation (IMO) that can contribute immensely to International Shipping and Trade.