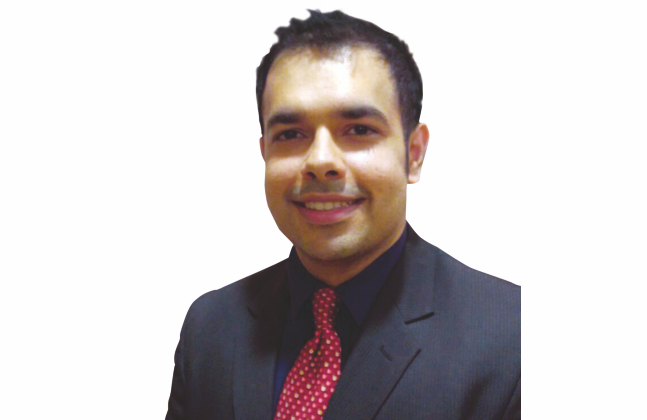 IG International imports exotic variety of fresh fruits from 25 countries and distributes them through its PAN India network. Tarun Arora, CEO of the company details on their plans to expand cold chain operations along the north eastern part of the country
Q How was the business at IG International in 2017?
Overall, IG International witnessed positive growth in 2017.We added a lot of new products -Medjool dates from Jordan, Turkish lemons, avocados from New Zealand, Stemilt cherries, persimmons and blueberries from the USA-into our existing wide assortment of exotic fruits in the past year. Recently, we introduced Stemilt's Piñata apples, Europe's bestknown Pink Lady apples and New Zealand's DIVA apples. Our expanded product portfolio and consistent demand for existing products have been pivotal in our sustained growth.
 Q What are your growth and expansion plans in the next two years?
At IG, we handle 80 million kg of fresh produce, and the demand for it is growing at an annual rate of 30-40 per cent. We have also ventured into the Indian produce market by setting up sourcing hubs in Himachal Pradesh for apples and Amravati in Maharashtra for citrus fruits. We are looking at a growth of around 20 per cent YOY for the next two years. We are one of the largest cold chain companies in India. We aim to further strengthen our position of fresh produce in the market by 2020 with a total capacity of 55-000-60,000 pallets, and open more cold storages in Kolkata and the North East.
Q Which is the hinterland served by IG International?
IG International imports 31 global varieties of fruits from across 25 countries and uses its exceptional distribution network to cater to a pan-India market. We have made our presence felt in 27 cities, including Mumbai, Bangalore, Delhi, Ahmedabad, Chennai, Pune, Ludhiana, Jalandhar, Hyderabad, Lucknow, Kolkata, Chandigarh, Jodhpur, Udaipur, Cochin, Patna, Jaipur, Goa, Kanpur, Indore and Vijayawada. The hinterland areas served by IG International are in Tier 3 cities such as Raipur, Amravati, Ganaur and Krishnapatnam.
Q Which are the major fruit exports and imports happening from India and what are the destination markets?
IG International imports fruits like apples, pears, oranges, kiwis, plums, grapes, avocados, cherries and blueberries. IG International mainly imports apples from Washington, China, and Europe for the domestic market. We import also oranges from Egypt and South Africa and pears from China. While we have been actively involved in exports by investing in third parties who were shipping products overseas, we independently forayed into fruit exports from 2017.We kick-started our export business with grapes that were sourced from prominent belts in India like Nashik, Satana, Malegaon, Baramati and Sangli, which produce the highest quality table grapes in India. Different varieties of black seedless, green seedless, and red seedless are exported by IG Grapes to all of Europe, Russia and several South Asian countries. Apart from grapes, we also export fruits like bananas and pomegranates.
Q How are the facilities at Indian ports for handling reefer cargo? Which are the pain points that need to be improved?
We have 14 cold storages across India. Six amongst them are around Nhava Sheva, Chennai and Krishnapatnam, which are at port locations. The Indian ports have outstanding services and facilities. However, the congestion at ports is the biggest pain point that needs significant improvement.
Q Tell us about the cold storage market in India? What are the opportunities and challenges?
India's cold chain market offers 100 per cent FDI, monetary and tax benefits and govt initiatives. Challenges include frequent power cuts, inadequate labour knowledge and training in handling temperature-sensitive products, high levels of food wastage.