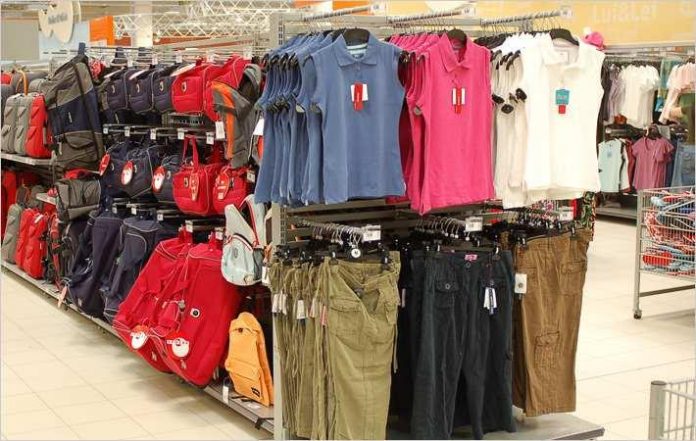 Production activity in apparel clusters is resuming but manufacturers keep their fingers crossed over revival in domestic and export market demand  
As we enter "Unlock 1.0" the story of textiles and apparel sector in Southeast Asian power houses – India and Bangladesh is not very encouraging. In India units are reopening slowly in areas where they have received permissions. Several SMEs in Karnataka, Ludhiana and Tirupur regions have started operations at 25 per cent capacity. "While we have started operations at our plant, production of fabric or garments wouldn't make any sense unless 90 per cent of both domestic and overseas markets open and consumer demand comes back," informs R K Dalmia, President, Century Textiles and Industries.
Rahul Mehta, Chief Mentor, CMAI, voices a similar concern: "Few factories have opened up for regular production, and most catered to the domestic market. Essentially the challenge is for whom and what do they produce? Since retail has not yet opened up, there are no orders. Retail sales are expected to be at half for the next three months, hence with 40-50% business, many factories will find it difficult to remain viable. There are about 75,000-80,000 units across the country.
Textile/apparel makers are now looking at the Diwali season for restoration of the consumer demand. A silver lining is the reviving export market. As the US and European markets open up the demand is higher than the capacities at which domestic firms are operating. Manufacturers are looking to restore production operations at the earliest to grab orders in the export market, but getting adequate manpower is a major challenge.
"We are now struggling to serve the orders we have. We are struggling to get workers, as there is no public transportation. If we don't serve orders, people may shift back to Indonesia or Vietnam, wherever there is capacity. We want to get back to normal production," said Sivaramakrishnan Ganapathi, MD, Gokaldas Exports.
To address the labour issue, A Sakthivel, Chairman, Apparel Export Promotion Council (AEPC), said the government should consider allowing 12 hour shifts instead of 8 hours with normal wages. Normal wage rate should be considered for the additional four hours rather than at twice the wage rate. The Clothing Manufacturers Association of India (CMAI) has said garment retailers and traders are currently not allowed to register MSMEs, but they need to be allowed to register and get the benefits offered to the sector. The survival of retailers is important to create demand. Further, many MSMEs are dependent on sub-contract orders from large manufactures, exporters, and retailers. The measures announced for the MSME sector in the Centre's economic package, don't cover retail trade.
United we can survive  
For resurrection of the textile-apparel industry during "Unlock 1.0," stakeholders of the Indian and Bangladesh textile industry have mooted the idea of greater collaboration between the industries of the two countries. A textile-apparel regional hub would play a vital role in marketing to the European countries. "Collaboration is the only way forward. There is no alternative to collaboration," said Bangladesh Garment Manufacturers and Exporters Association (BGMEA), President, Rubana Huq. Coinciding with the suggestion, A Sakthivel said, "Regional cooperation is a must. It will play a vital role in marketing to Europe. Virtual fairs and virtual marketing should also be held in both India and Bangladesh."
Post COVID-19, the Indian industry should work on strengthening sportswear and active wear and India can become one of the largest producers of manmade fibre products. India is presently mainly a supplier of summer/cotton products, and it is now time to diversify and be able to supply products throughout the year for all seasons, he added.
India's competitive disadvantage
Most of Indian competitors have FTAs with EU. Creating another challenge for Indian exporters is the recent FTA signed between Vietnam and EU. Once the pact comes into force, likely in July, Vietnam will get duty-free access to the EU market in garments (apart from dozens of other products), while such supplies from India will continue to be taxed at 9.6%. This will further harden the challenge for India to even hold on to its market share in garment exports, let alone grab the space being gradually vacated by China. The EU typically accounts for about 30% of India's garment exports. Of course, with the UK out of the EU now, the bloc's share in India's supplies will drop. India's garment exports dropped 4% year-on-year in FY20 to $15.5 billion.
India has a pathetic history of FTA negotiations with EU. After 16 rounds of talks between 2007 and 2013, negotiations for an India-EU FTA have been stuck due to differences over the bloc's demand for a sharp cut in tariffs on auto parts and wine by New Delhi, among others. Both the sides, however, were trying to revive the trade talks earlier this year when the Covid-19 hit, forcing authorities to shift focus to tackling the pandemic.
"Vietnam's FTA with the EU will be another blow to the Indian garment exporters. What we need is no quick-fixes but a long-term vision. Promoting garment clusters, initiating structural reforms and tailoring policy interventions accordingly will be a way forward," said Raja M Shanmugham, President, Tirupur Exporters' Association.
According to the EU data, between 2016 and 2019, Vietnam's garment exports to the EU went up from €2.61 billion to €3.29 billion, while India's continued to decline from €4.47 billion to €4.31 billion. In fact, India was the only country among five key exporters (the others being Bangladesh, Vietnam, Cambodia and Pakistan) whose garments supplies to the EU dropped in the past four years.
Importantly, all of India's key competitors – Bangladesh, Sri Lanka, Cambodia and Pakistan – currently ship out apparel to the EU at zero duty, as they continue to get preferential treatment. Supplies of certain types of apparel from Cambodia, of course, may be taxed from August, as the EU has reportedly withdrawn preferential tariff treatment to products making up for one-fifth of its imports from that country. Still, exporters say Cambodia will continue to gain due to the investments made in the country by the Chinese.
While the EU slaps a 12% import duty on Chinese garments, slightly higher than that on India, Beijing undoubtedly remains far more competitive than New Delhi and offers an impressive range of apparels. China's apparel exports to the EU dropped marginally from €25.21 billion to €25.03 billion, India's fall was sharper. This suggests that while China has been seeking to gradually shift from labour-intensive industries like garments to capital-intensive and high-tech ones, India clearly hasn't gained from this; rather, it has ceded its share in exports to its peers in recent years.
Even Cambodia's exports to the EU rose from €2.71 billion in 2016 to €3.30 billion in 2019, Bangladesh's rose from €12.62 billion to €15 billion and Pakistan's increased from €2.23 billion to €2.70 billion.
Budgetary constraints in Bangladesh
The Bangladesh government in its proposed budget for the upcoming fiscal year has set a goal to generate Tk 378,000 crore in revenue, which the businesses think will deal a fresh blow to export, import and manufacturing activities that are already stagnant owing to the pandemic. On top of that, the finance minister's plan to borrow Tk 84,980 crore from banks to plug the deficit of the budget will constrict credit flow to the private sector.
The apparel sector further takes a beating as amid plunging export orders, the government intends to raise source tax for apparel shipment from 0.25% to 0.5%, further weaken the sector. However, the proposal for providing 1% cash incentive on garment exports is welcome.