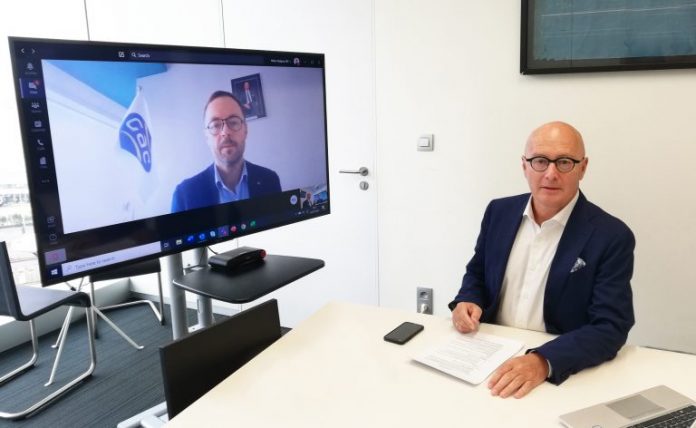 July 23, 2020: United Arab Emirates-based Gulf Agency Company (GAC) is set to acquire Ahlers' Singapore logistics business following the signing of a Memorandum of Understanding (MoU) via a virtual link over the internet.
In announcement on 21 July GAC said the acquisition will include Ahlers' international sea freight, land transportation and storage services, and increase the company's footprint in Asia, offering greater value to its customers.
Ahlers Group CFO Carla Peeters said the Belgian-based company would concentrate its activities in Europe, Russia and the CIS where the company has major investments and developments currently being advanced.
While Ahlers shifts its focus closer to its regional home, GAC has strengthened its Asian operation. Henrik Althén, Managing Director of GAC Singapore adds that the container logistics business will give the company greater control over the entire supply chain: "Container logistics are an integral part of the supply chain solutions we offer to our customers. It complements our sea freight and contract logistics services, giving us the expanded bandwidth and enhanced capability to look after the entire supply chain more efficiently and effectively."
Jesmond Oh Siew Hong has joined GAC Singapore's Sea Freight Department from Ahlers Singapore, as senior operations executive. He joins a team of more than 80 logistics staff who, prior to the global pandemic, handled more than 2,000 jobs every month.
"This MoU builds on our long-standing relationship with Ahlers," says Lars Bergström, Group vice president of the Asia Pacific and Indian Subcontinent region. He added, "Agility and innovation are key to survival in the highly competitive logistics industry."