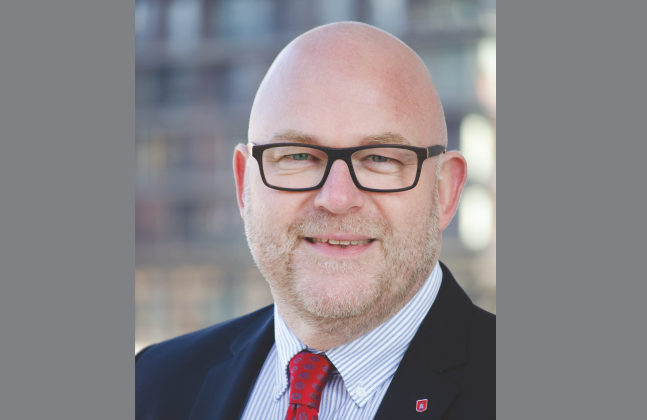 The Port of Hamburg lies at the centre of international transport routes. With its dense network of more than 100 worldwide liner services and welldeveloped transport links it serves the growing trade for Germany and European neighbours with ease
How has been the business at the Port of Hamburg last year?
With a cargo handling volume of 135.1 million tons of seaborne cargoes, Germany's largest universal port reached a respectable result for 2018. Hamburg successfully asserted itself in a difficult environment, achieving a distinct advance on rail borne seaporthinterland transport. In 2018, this category accounted for a total of 46.8 million tons – up 2.7 per cent – and 2.44 million teu – up 4.7 per cent.
Where does the port stand on performance efficiency parameters – turnaround time, loading, unloading and clearance of cargo?
Germany's largest universal port contains over 75 terminals, handling over 18,000 ocean-going and inland waterway ships per year. For the Elbe and port pilots, the 65 per cent increase in the number of calls by extraordinarily large vessels – German: AGFs – represents a challenge. Whereas in 2008 not quite 600 ships in this class berthed in Hamburg, meanwhile more than 1000 do so. In the view of Port Captain Jörg Pollmann, in a growing number of traffic situations requiring regulation, maximum safety can only be achieved through proactive movement control coordinated with all traffic participants. Further expansion of cooperation between those responsible for traffic control in the Federal Waterways and Shipping Administration, Hamburg Port Authority (HPA), the port and Elbe pilots, and the Hamburg Vessel Coordination Center, should in future involve incorporation of ships and pilot stations in the German Bight in mobile data traffic. A 'Port Traffic Center' will ultimately ensure data flow and intelligent networking of all carriers.
Tell us about the smartPORT concept?
Under its 'smartPORT' umbrella, Hamburg Port Authority has pooled numerous projects that test digital technologies for their process suitability. Thereafter these are introduced into day-to-day port operations. This is true, for example, of the automated slot management that coordinates truck movements to the terminals, ensuring an even spread throughout the day. In Digital Hub Logistics, a Hamburg initiative, established port and logistics companies are working side-by-side with start-ups and research institutes, some international, on the future of the industry
How is the connectivity and cargo movement between Indian ports and Port of Hamburg?
Ten liner services connect the Port of Hamburg with ports in India. Four of these ten services are container services and three are transporting all kind of non-containerized cargo, including high and heavy cargo. The following shipping lines are offering services connecting Hamburg with ports in India: ANL, APL, Chipolbrok, CMA CGM, Cosco Shipping, Hamburg Süd, Hapag-Lloyd, Höegh Autoliners, Maersk Line, MOL RoRo, MSC, NYK.
There are liner services connecting Hamburg with the following ports in India: Nhava Sheva, Mundra, Mumbai, Chennai, Ennore, Kolkata, Cochin, Kandla, Visakhapatnam, Hazira and Haldia. The Shipping Corporation of India is partner of MSC and offers services from and to Hamburg, too.
To which of the global markets can Indian exporters connect through the port of Hamburg?
Indian exporters can connect through the port of Hamburg to all regions of Germany and the European states in Scandinavia, the Baltic Sea region and the North Sea region.