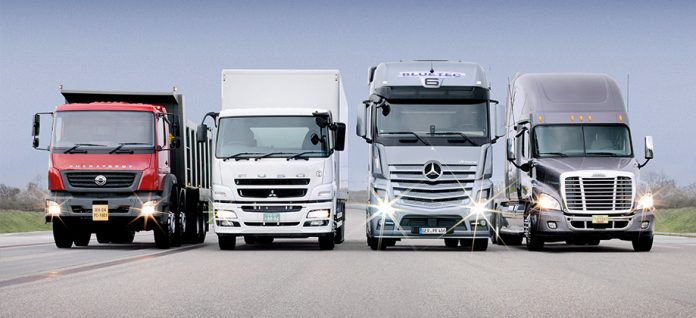 The Centre has increased the official maximum load carrying capacity of heavy vehicles, including trucks, by 20-25% besides scrapping the mandatory annual renewal of fitness certificates for freight carriers. Fitness certificates for trucks would now be renewed every two years.
"Now, we're on a par with the international freight carrying norms for transport vehicles. It will also bring down overloading," a senior government official said. "The new norms will be applicable to the vehicles that would be manufactured after the statutory order comes into effect. Heavy vehicle manufacturers will be given time to meet the standards of the new norms."
The gross vehicle weight of a two-axle truck (two wheels in the front axle and four wheels in the rear) has been increased to 18.5 tonne from the existing 16.2 tonnes, increasing the load carrying capacity by just over 20%. Similarly, the gross vehicle weight for a three-axle truck has been increased to 28.5 tonne from 25 tonne: For a five-axle truck, the vehicle weight has been increased from 37 tonne to 43.5 tonne, increasing the load carrying capacity by more than 25%. The load carrying capacity for other categories of multi-axle trucks has also been increased. For tractor trailers, the limit has been raised 36%.
The statutory order was issued by the road transport and highways ministry late on Monday. The norms were last updated in 1988. The official said that the move would not hit demand of commercial vehicles as the norms would be applicable only to vehicles made after the statutory order is implemented. "The vehicles that have been registered as per the earlier norms would continue to carry load in accordance with the earlier limit," he said.