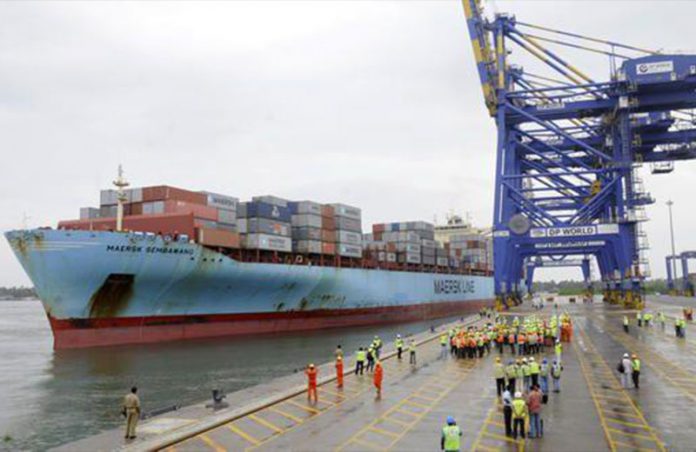 The government decided to waive Rs 897 crore penal interest on loan availed by Cochin Port.
The Cabinet Committee on Economic Affairs chaired by Prime Minister Narendra Modi has given its approval for waiver of penal interest on government loans worth Rs 897.23 crore availed by Cochin Port Trust.
"The CCEA also gave its approval by freezing the liability on account of GOI loans, interest thereon and penal interest @ 0.25 per cent as on March 31, 2016 amounting to Rs 557.16 crore," the statement said. The amount covers Rs 258.14 crore in loan, Rs 281.45 crore as interest and Rs 17.57 crore in penal interest.
CCEA further approved the rescheduling of repayment of the amount frozen in 10 years commencing from 2018-19.
The Cochin Port Trust availed loans for various developmental activities from Government of India amounting to Rs 168.15 crore between 1936-37 and 1994-95.
Non-repayment of these loans has attracted penal interest to the tune of Rs 914.80 crore. The Port could not repay the loans since the projected revenue from the capital investment done was not sufficient to cover the interest component.
The Cochin Port has undertaken a series of remedial measures to improve its financial conditions, apart from the measures ordered by the government, such as ban on recruitments and stoppage of vehicle purchases.
"Measures adopted by the Port include steps unprecedented in other Major Ports, like freezing of Variable DA for all employees and Dearness Relief for pensioners, stoppage of HBA, conveyance advance and LTC, stoppage of overtime posting for non-operating areas, reduction of uniform allowance to single set basis, and deferment of Leave Encashment," the statement said.
With these initiatives, several income streams, long awaited by the Port, are now beginning to bear fruit and this would improve the financial status of the Port and its ability to repay in future.