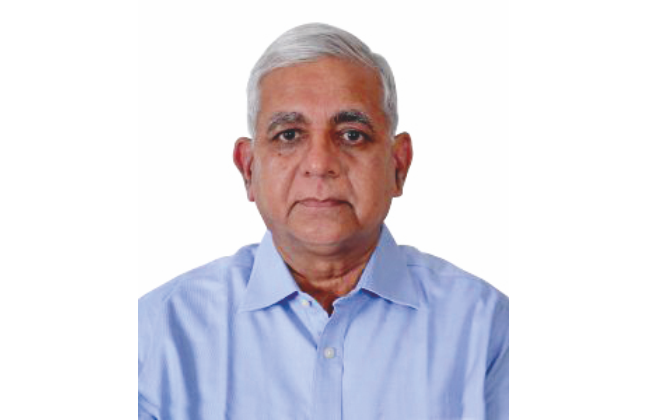 For the past 50 years NMIS has been churning out bright and productive candidates to serve the shipping and logistics industry. On this milestone of Golden Jubilee Celebration Capt. M M Saggi, Director, NMIS, details on the initiatives the institute is taking to groom the best workforce for the industry
Q How do you make sure to accommodate maximum number of aspiring candidates across the country who are interested in joining your courses?
Many of you may know we have over 135 DG approved institutions across the country. They have done a phenomenal job in creating employment for our seafarers. However, all of them are focused on safety, security and environment protection and eventually they get the certificate of competency. Coming to the economic functions, a ship or logistics chain cannot function if it is not run economically. This is where we step in by training all aspirants who wish to pursue a career in this field. We offer primarily a two-year part time course which covers virtually all aspects of commercial shipping – charting, multimodal logistics, risk management, marine insurance and associated maritime laws.
A training institute is only as good as the faculty which imparts the training. We are very privileged to have all our trainers who are hands-on professionals, so what they bring in their classroom is what's happening in the real world. Many of our students are working professionals who suit their convenience, learn while they earn and to suit them we conduct our classes on weekends. This also helps our faculty members to make themselves available to the class. Our classroom access is mainly limited to Mumbai, but to reach out to students outside Mumbai we developed probationary centers across the country, but we had partial success as we couldn't get sufficient numbers and perfect teachers. So we had to find some other solutions. What we are doing now is we have brought a CISCO camera connected to a server in Singapore. When the classes are going on in Nariman Point they are broadcast live across the country. This helps the students to join the classes virtually.
Q How is NMIS contributing to capacity building in the industry?
Almost 90 per cent of our students enrol for the course on the recommendation of our past students. In this work we are supported by industry professionals, DG Shipping, National Shipping Board and Industry Associations. All of them are very senior professionals whose sole objective is capacity building for the country. Every year over 600 students enrol with us and we keep our fee very affordable. To support the students from the underprivileged class our industry has always been benevolent. The fee of about 110 students is supported by the industry. Our Governing Counsellor has decided to support 50 more students by subsidising 50 per cent of their fee. So in total, one of every four students is paying only half the fee. Anybody who meets the admission criteria can join the course. But the qualification criteria for the candidates who join the course and appear for the exams is very strict. We have three exams every four months and the candidates have to prove their mettle before they hold the NMIS certificate.
Q How do you help the students to self-assess and improve?
We did not have a mechanism for students to self-assess and selfimprove, but to overcome this short coming what we are going to introduce from this year is the "Learning Management System." Every student will have on his screen a button for text, PowerPoint, animation, video and quiz. At the click of a button students can have access to all that is being taught in the classroom. Students after browsing through all the study material can take the quiz and judge their performance. The quiz will also inform the student about the right answer, in case his answer is wrong. After the quiz if a student has doubts, then there is a chat button through which the students can discuss with the teacher who has designed the quiz. This year we are introducing a new subject called "Logistics Management." Accordingly, the certificate that will be issued by the institute will be termed as "Post Graduate Diploma in Shipping Management and Logistics."