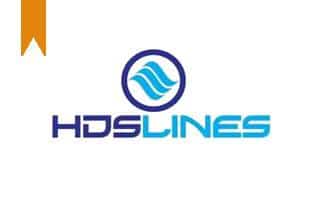 Hafez Darya Arya Shipping Lines (HDAS), a member of the IRISL Group based in Iran, has signed an agreement with Kandla International Container Terminal (KICT) to start the first direct main line vessel service connecting Iran, Iraq and Kandla.
This unique service connects Kandla with Bandar Abbas and Umm Qasr. The local trade in Gujarat will benefit directly due to lower THC and first mile transportation cost to Kandla. This easily accessible facility will improve service efficiency and deliver goods faster, said Mr Mahmoud Pishbin, India Representative of HDAS Line, during his visit to KICT.
HDAS Line has 2 vessels deployed on this service. The first vessel, MV Arezoo, sailed on April 17, 2017. It discharged 998 TEUs and loaded 607 TEUs for the rice exporters from Kandla to Iran and Iraq. The second vessel is expected to arrive at Kandla on April 23.
MV Arezoo is one of the two vessels with capacity of 1,100 TEUs each operating on the IIX service connecting Nhava Sheva and Kandla direct to Bandar Abbas in Iran and Umm Qasr in Iraq; and through Bandar Abbas to other Iranian ports like Chabahar, Bushair, Asuliya and BIK.
Further, IIX service will also help connect, through Bandar Abbas, other HDAS services to and from China and the Far East, East and West Mediterranean and North Europe ports.