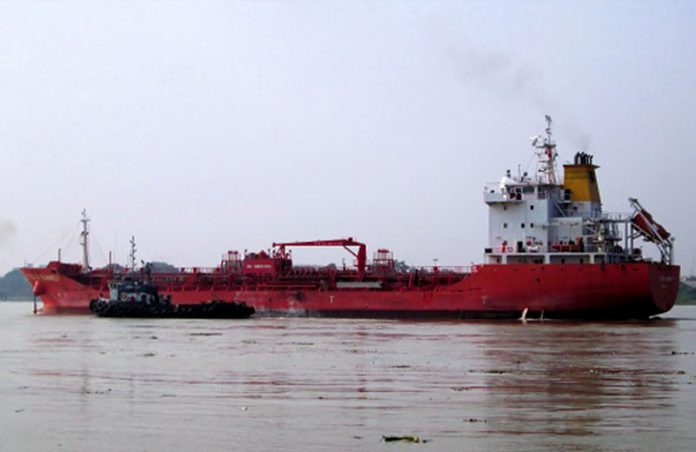 In what will help the National Democratic Alliance government's commitments to reduce emission and its Move in India programme to decongest national highways, the Inland Waterways Authority of India (IWAI) will shortly issue a tender for constructing a multimodal hub at Haldia in West Bengal.
With multimodal hub forming an integral part of the Jal Vikas Marg Policy (JVMP), the ministry of shipping's standing finance committee has given approval to IWAI to issue tender for constructing Haldia multimodal hub, one of the three to be constructed under JVMP.
Under JVMP, India is developing Rs.4,200 crore national waterway-1 on river Ganga from Haldia to Varanasi for navigation with the World Banks' assistance. The Haldia terminal is located in the Coastal Regulatory Zone (CRZ) and requires CRZ clearance from the West Bengal Coastal Zone Management Authority, post which the construction work will start.
"For Haldia terminal, the approval has come from the standing finance committee that is the appraisal body under the secretary and now it is going to the minister for approval. But it has not yet been awarded. The bids have been called but IWAI is still to finalise the bids because procurement is being done following World Bank procedures. Once the evaluation committee approves, it has to go to the World Bank which will take about two-three weeks and then it will be awarded," said a senior official at the ministry of shipping requesting anonymity.
Recently, Larsen & Toubro was awarded the multi-modal terminal contract at Sahibganj in Jharkhand. In May, IWAI awarded the contract to construct a multimodal terminal at Varanasi to AFCONS Infrastructure Ltd.
"Even before the construction of multi-modal terminal at Haldia in West Bengal kicks off, it has received a commitment of 5.92 million tons (MT) per annum of cargo volume by the year 2018 from the Industry, indicating huge cargo potential of the proposed terminal. Fly ash is expected to be the major cargo with a commitment of 3.8 MT followed by vegetable oil (0.63 MT), cement (0.36 MT), among others," the government said in a 27 September statement.
To construct the terminal, 61 acres of land has been taken on lease at Haldia Dock Complex from the Kolkata Port Trust. The project also includes construction of a new navigational lock at Farakka in West Bengal.
"Earlier tender for Phase-I of the terminal was published on 3 March 2016. Six firms submitted their technical and financial proposals, and the evaluation is in progress," the statement added.
The completion of JMVP would allow commercial navigation of vessels with capacity of 1,500-2,000 deadweight tonnage (DWT).
"Varanasi terminal is targeted to be completed by august 2018 while the Sahbiganj terminal which was awarded in October 2016 is targeted to be constructed by December 2018. It will take two months to get the design in place and get it approved by a technical committee and then construction will begin," said another official at the ministry of shipping who also did not want to be named.
Queries emailed to the spokespersons of the ministry of shipping and IWAI on 28 October remained unanswered.
Experts term the government's move as a 'step in the right direction'.
"These are all positive steps taken by the government. There is a clear cut direction on the policy they've made for multimodal terminals and they are ensuing that it is being implemented. So it is quite a positive move and we will hopefully see more such action in the coming days as well," said Samir Kanabar, partner at consulting firm EY.
India has the potential to save at least Rs.35,000 crore on a yearly basis if it promotes coastal shipping of bulk commodities such as coal, and sets up clusters for cement and steel on its shores by 2025. This, combined with the last-mile connectivity of ports with the national highways and the railway network under the Sagarmala programme, will help translate into this saving.