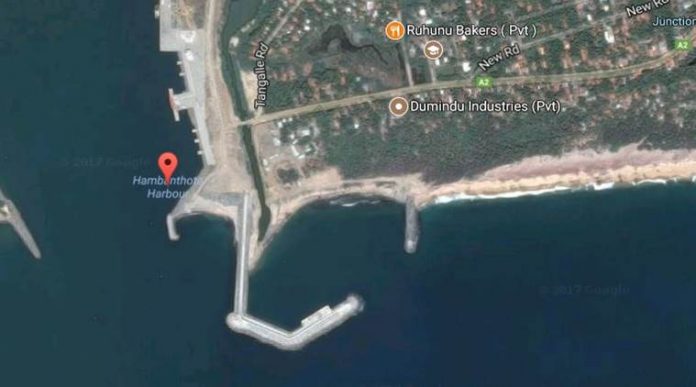 China Merchants Port Holdings (CMPort) and the Sri Lanka Ports Authority (SLPA) signed a 99-year lease agreement in Colombo to develop Hambantota Port in southern Sri Lanka in the presence of Minister of Ports and Shipping Mahinda Samarasinghe and China's Ambassador Yi Xianliang.
CMPort, which also has a similar contract with Colombo Port, will take charge of all commercial and administrative management operations at Hambantota under the $1.5 billion deal, giving it a 70 percent stake, with SLPA holding the remaining 30 percent.
The landmark agreement was finalized on July 25 by the government of Prime Minister Ranil Wickremesinghe, the Sri Lankan cabinet describing it as "a win-win situation for both countries." It was first proposed during the tenure of former president Mahinda Rajapaksa's tenure.
At the signing ceremony, Minister Samarasinghe said: "This is a historic day for us as Sri Lanka and China embark on a new journey to develop Hambantota Port," under which CMPort will invest US$1.12 billion in the port and a nearby Sri Lanka-China Logistics and Industrial Zone.
The agreement will boost Sri Lanka's foreign-exchange reserves by encouraging Chinese investors to establish cement, iron industries and various refineries in and around Hambantota.
Hambantota Port which is 240 kilometers (150 miles) from Colombo, is a deep-water port located on the southern coast of Sri Lanka, and its strategic location offers huge opportunities for the Sri Lankan economy. It will also play a key role in the China-proposed "Belt and Road Initiative" linking ports and roads across Asia, Africa, the Middle East and Europe in trade, economic and cultural cooperation.
According to the new deal, the Sri Lankan Navy will be responsible for security of the port, and it will not be allowed to become a base for any foreign navy.