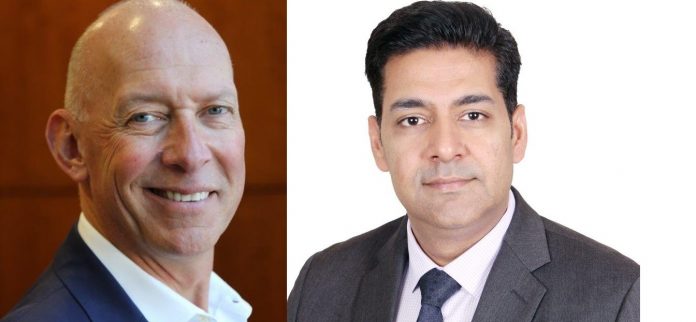 Lars Christiansen replaces Joachim Schlotfeldt as Managing Director of Region Asia / Dheeraj Bhatia replaces Christiansen as Managing Director of Region Middle East
In the wake of the reorganization of Hapag-Lloyd's Executive Board, additional management changes have been made in Region Asia and Region Middle East. Beginning on April 1, 2018, Lars Christiansen will assume the position of Senior Managing Director of Region Asia, in Singapore. Christiansen will be replacing Joachim Schlotfeldt, who was appointed Chief Personnel and Global Procurement Officer (CPO) on the Executive Board of Hapag-Lloyd at the beginning of April 2018.
Christiansen worked for Maersk for 20 years, holding various management positions in Denmark, Taiwan, Hong Kong and Singapore. Beginning in 2006, he worked for UASC in Singapore and Dubai, where he became the Chief Trade Officer, a member of the executive management, in 2012. In the spring of 2017, he joined Hapag-Lloyd as head of Region Middle East. Dheeraj Bhatia has been appointed Christiansen's successor in this position as Senior Managing Director Region Middle East.
Bhatia was most recently Managing Director of Area India. Before that, he held various management roles at CSAV, for example as the New York-based President of Region North America, Central American and Caribbean Islands beginning in 2013. Bhatia trained to become both a merchant ship captain and a harbor pilot. Before switching to an on-shore position in 2003, he had already had a 12-year career in the maritime sector.
"We are very happy that we have been able to fill major key positions in management with two outstanding logistics experts," said Rolf Habben Jansen, CEO of Hapag-Lloyd. "In doing so, we have established a first-class foundation for our additional growth in the Asia and Middle East regions."