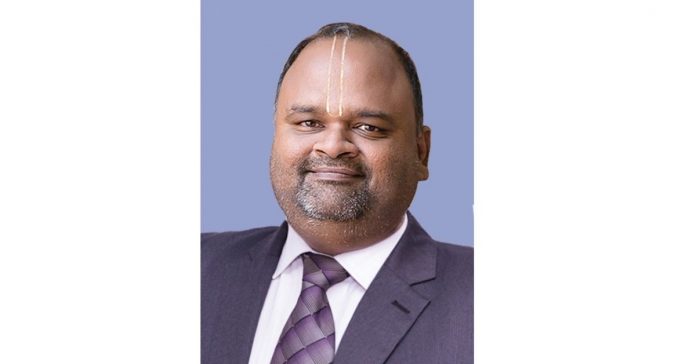 "Our key focus in the Bangladesh market will be on expanding our existing LCL container and cargo shipment services not just for garment exports, but all the different types of cargo that we specialise in."
What made Allcargo buy stake in the ECU Worldwide agency in Bangladesh? Please provide details on the partnership and how do you plan to leverage on it?
In recent times, Bangladesh has emerged as an economic powerhouse in Asia. Even despite the current challenges, it has continued to maintain a positive growth rate. Additionally, as global supply chains diversify, companies intending to shift their manufacturing bases from China are likely to consider Bangladesh as a potential relocation destination. We see immense possibilities and are looking forward to leverage them.
We have always had a presence in Bangladesh through our long-time, trusted agent for over two decades. Acquiring a majority stake in the company and officially making it a part of the ECU Worldwide family has strengthened the relationship further and also helped us establish our own offices in key trade centres of Bangladesh. We can now offer more focused, customized, and seamless solutions that create better value propositions for our customers and help expand our market share.
What is your focus on the Bangladesh market and what opportunities do you see there?
Our key focus in the Bangladesh market will be on expanding our existing LCL container and cargo shipment services not just for garment exports, but all the different types of cargo that we specialise in. We also look ahead to offer customers in Bangladesh an opportunity to explore our wide-ranging expertise in project logistics, contract logistics, logistics parks as well as customized solutions in express distribution, cold chain solutions and first and last mile logistics, that we can offer as a result of our strategic collaboration with Gati. With our extensive global network in 180 countries and domestic network extending into 19,800 PIN Codes in India, we can enable businesses in Bangladesh to connect with almost any part of the globe.
What does the deal mean for Allcargo customers? How do they benefit?
Bangladesh has fast consolidated its position as a global hub for the textiles and garments industry. Over the years, ECU Worldwide has developed its competencies and expertise in offering customized logistics solutions specific to the fashion and retail sector. While these services have always been offered with India being the key operational base, own offices in Bangladesh would add to the convenience of customers and make interactions quicker and more efficient.
Customers across industry sectors would be able to access single-window solutions from a team of expert professionals for sourcing their cargo requirements in the Indian subcontinent and beyond. They will be in a position to optimize their business supply chains and save on the time and effort that they would otherwise spend in dealing with multiple freight forwarders and vendors. In addition, customers have the advantage of ECU Worldwide's state-of-the-art digital platform ECU360 v2.0 that offers instant quotes, door-to-door rates and bookings for 57 countries, and a host of other features to help customers ship with just a click, at their own convenience.
How does the ECU Worldwide subsidiary benefit from the partnership?
The ECU Worldwide network operates in over 180 countries. With its own offices in Bangladesh, ECU Worldwide has bolstered its operational presence in a rapidly rising market in the Indian subcontinent. The keen focus of Bangladesh on development, its proximity to India and the socio-economic and cultural similarities between the two countries have proved to be a key catalyst in opening up multiple business avenues in various sectors, including logistics. ECU Worldwide Bangladesh has a presence in Chittagong and Dhaka, both bustling trade and commercial centers of the country. By offering services like warehousing, multimodal transport, and export-import connectivity to over 530 destinations worldwide, ECU Worldwide has positioned itself as an ideal partner for any business wanting to leverage the growing opportunities in Bangladesh and expand into markets and regions around the world.