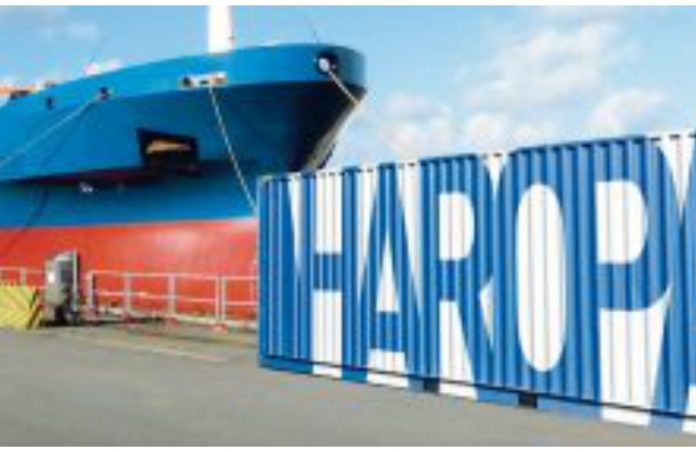 After the record figures of 2017, for the 2nd year running in 2018, the ports of HAROPA posted an overall growth figure in goods traffic of +2 per cent to reach 94.74 million tonnes in the maritime sector and +4.5 per cent to 22.1 million tonnes for river-borne traffic in Ile-de-France, supported mainly by dry bulk.
These good results confirm the interest of the HAROPA port complex. Thanks to their complementarity over a broad spectrum of sectors, the ports of the Seine corridor can face economic contingencies together and consolidate their attractiveness on the North European range.
HAROPA confirmed the progress of its container sector in 2018. For the 2nd year running, HAROPA reached the 3-million TEU milestone and set a new historic record on the port of Le Havre for trade flows to the hinterland. The supply of shipping services is still among the best in Europe and investments in logistics real estate increased on all three ports of the Seine corridor.
The grain sector posted a historically high market share—the volumes processed for export were among the highest in 15 years.
Similarly, traffic related to construction and civil engineering (by waterway and sea shipping), RoRo and cruise sectors also grew well, the latter breaking new records both in the number of port calls and the number of passengers. Liquid bulk traffic was relatively stable but marked by the growth in finished products.
2018 also saw improvements in multimodality, in terms of both investments in special infrastructure and in the development of new services, enabling growth in consolidated traffic.
This dynamic was reflected in investments by both public and private stakeholders, including the construction of two berths on Port 2000, the modernisation of the bulk terminals of the port of Rouen (in addition to the commissioning in late 2018 of the deep access channel) and a new step towards the creation of the Paris Seine Métropole Ouest river platform for the construction and civil engineering sector.
In 2019, HAROPA will continue to seize development opportunities, including Brexit which constitutes an opportunity to develop cross-Channel traffic, and the preparation for the Olympic Games which will be held in Paris in 2024.