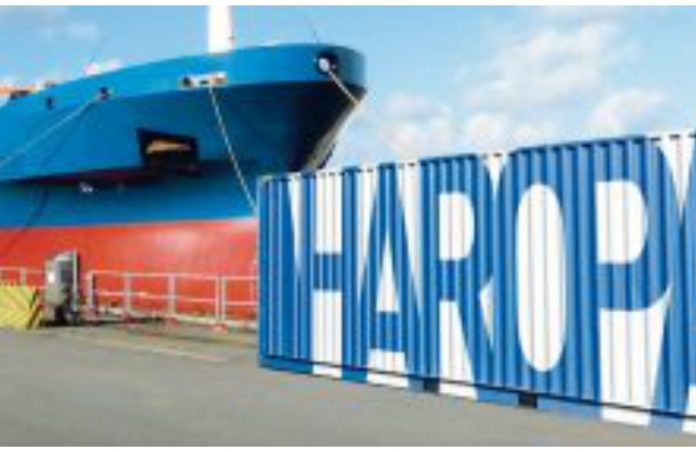 Haropa Ports, the 5th largest port complex in Northern Europe, will be visiting India with a delegation led by Mr Herve Martel, CEO – Port of Le Havre & Director – Haropa Ports from Feb 11-15 to conduct meeting at Delhi, Chennai and Mumbai.
The visit assumes significance in light of the likely increasing investment by over 1 billion euros annually by French companies in India over the next few years. Today, more than 1000 French subsidiaries from a wide spectrum of sectors are present in India and employ a workforce of around 300,000 persons.
Moreover, the joint venture of HAROPA Ports offers some 115 commercial offers spread over 14 Indian ports.
"Haropa Ports will showcase its key initiatives in ease of doing business – viz, digitization of port service to offer, optimized management of data and flows, to bring integrated, faster, efficient and secure flow of goods aided by 100% paperless documentation & customs clearance within less than 4 minutes and provide highly cost competitive & Green logistics solutions to Indian EXIM trade." said Captain Avinash Batra, chairman, Seahorse Group.
Seahorse Ship Agencies Pvt Ltd, represents HAROPA ports for commercial and promotional activities in India. The meeting in Delhi will be held on Feb 11 followed by Feb 13 in Chennai and Feb 15 in Mumbai.
HAROPA is a joint venture between the ports of Le Havre, Rouen and Paris, that serves a vast hinterland of Seine valley and the Paris region forming the biggest French consumer market area and handles over 94 million tons of cargo by sea and more than 22 million tons of river traffic each year.
In 2018, HAROPA posted traffic growth of 2% in maritime tonnage with 94.74 million tons. Container traffic maintained 3 million TEU and set a new historical record for hinterland flows while Cereals as a commodity recorded a historically high market share, with export volumes (7.6 Mt, + 37%) showing the best performance in 15 years.