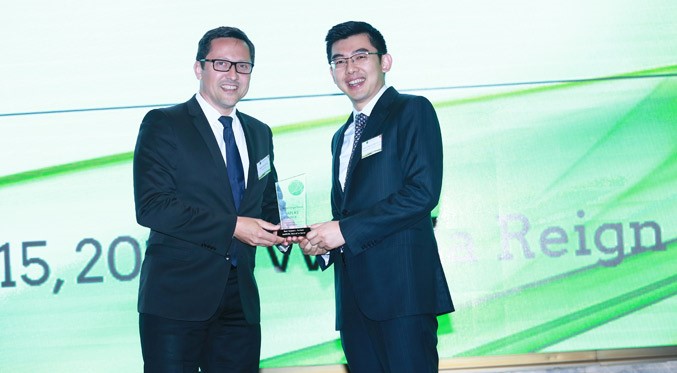 The port stakeholders and experts in the supply chain of the Asia-Pacific zone have renewed their trust to HAROPA for the 6th time (HAROPA is the 5th North-European port complex grouping together the ports of Le Havre, Rouen and Paris): HAROPA was awarded the trophy of "Best Seaport in Europe" on May 15th, in Shanghai in the course of the AFLAS evening party (Asian Freight, Logistics & Supply Chain Awards).
HAROPA was in competition with the ports of Antwerp, Hamburg and Barcelona.
This prize rewards all port places of HAROPA.
It has been attributed after a vote of more than 18,000 professionals working on all the Asian continent (China, India, Singapore, Japan, Korea, etc.). The criteria participating in the selection of HAROPA mainly rely upon:
– HAROPA's diversity and capacity to develop its shipping offering especially in the context of creation of new alliances and re-organization of services;
– Rapidity of cargo transit (including customs efficiency) underlined by the production of key performance indicators;
– The strategy and actions of HAROPA in the field of the SMART PORT.
The setting-up of new logistics warehouses, the development of rail and river services in association with public and also essentially private stakeholders and, more especially, the publication of traffic results ranking among the highest in Europe (3 million containers and + 14 % rise, 370,000 vehicles, that is +18 %), have also been decisive elements in selecting and electing HAROPA.