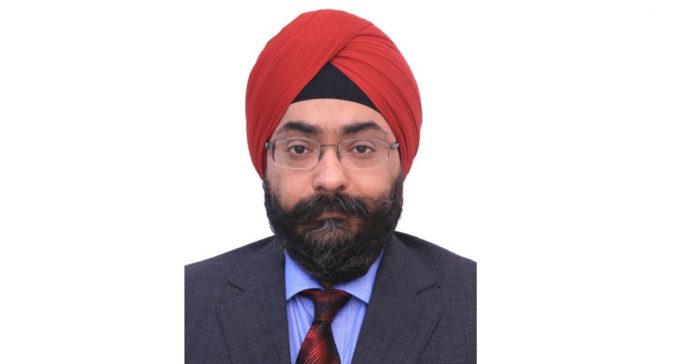 Harpreet Singh Malhotra, Chairman & Managing Director, Tiger Logistics: "US market will always remain our top priority and we feel that it has a lot of potential. We are very keen for developing operations in cold chain as a very strong vertical for us in this market."
It is 6 months now that the Covid situation has affected our lifestyle, our businesses. Especially, logistics suffered badly because of the disruptions that happened in transportation. So, can you briefly tell me how was your experience during these six months and has normalcy been restored and how do you come out of it?
I would say that logistics, from the time it started, the worst thing that happened was overnight the switch was turned off, which really didn't give us any time to plan, take some important decisions, or to manage some of the shipments which were in the pipeline or to have a planning done for how to handle this lockdown. So, I would say that the first two, three weeks were very very difficult for us because there were shipments which were at the port, in the pipeline and at the destination ports. Bills of Lading were not issued, containers were either on the way to the port or they were getting stuffed or they got stuffed and they were at the port for custom clearance. So, I would say the first two, three weeks or four weeks – there was a big chaos in terms of handling this lockdown.
But, yes, slowly over a period of time, we were able to overcome all those problems. Over a period of time, as you know that Indians are quick learners; so, we were able to manage things very smoothly over a period of time. Things got streamlined after a month to month-and-a-half. Then of course, till May-end there was a complete lockdown, the factories were shut and things were completely in a lockdown state of affairs. So, things started picking up only in June, July I would say, maybe middle of June or so. So, first two months, April and May, mostly we were engaged in sorting out all the old issues, the shipments which were affected in the month of March. They reached the port, they reached the destination port, getting them delivered, various detentions and demurrages which were there. Lot of payments were stuck. So, we are still fighting a major financial liquidity crisis because people are still not paying us; people just need excuses. So, everybody just started an excuse that there was lockdown, our payment is stuck – so we can't pay up. But shipping lines and airlines don't listen to that. They want their payments upfront and 100% of the lines, they withdrew the credit lines. They said that we want all online payments.
So, it was a big chaotic situation which we had to face for at least two months or so. And when these old issues got sorted out and that was the time when we started moving towards how to work towards the next few months because we knew that – actually within 2 months, it dawned on us, and everybody started realizing that this problem is going to stay. It is not going to get over. Because, when the lockdown happened, we thought maybe 2, 3 weeks or 4 weeks, things will be fine. We never knew that it will become so big, so massive that the whole thing will collapse. So, only by the end of May or mid-Jun, we realised that this problem will be there for a longer period. So, we had to gear ourselves for a longer inning in the lockdown, facing all the issues, crisis, in terms of liquidity, in terms of late deliveries and things like that. So, things have been tough initially. But as we discussed that as we got used to this, things of getting delayed; in each shipment, we are finding that there are delays in terms of containers not available, BL's getting delayed, payments getting stuck. So, that's become a new norm I would say. And I just pray, I just hope that it becomes little streamlined; the margins are taking a hit. It's kind of quite a chaotic situation at this point of time; I would put it like that.
In continuation to that, what do you see in the next 6 months or one year?
I personally feel that for next 6 months, we must focus on our core strength. We cannot be too adventurous. Like if you ask us, we were looking – in February – we were very bullish about 2020, and we had our growth plan in place, and we had lot of planning to start new product lines and various things had been planned but unfortunately, when this thing happened, we had to put all those plans on the backburner. So, I think that next six months – till March end, things will be tough. We can't afford to be adventurous. So, March end, I would say that things would be tough. Then things will start picking up. Vaccine may cure coronavirus but it won't cure the problems of the economy. So, to economy to kick in, it will take some more time. So, my outlook is that, till March 2021, things will be difficult and we must conserve whatever we have. We should not be adventurous, we should not get blinded by the business – that's what our policy is and that's what we are following also.
Your company is into air freight, sea freight, cold chain, project logistics – all sorts of services. What actually is the core strength – which segment of these contribute major component of your company's revenues?
We are basically outbound company where, for us, exports is a major revenue contributor. And things have started picking up in last two months. So, we are picking up big volumes as far as the auto is concerned and even projects are concerned. But we are also saying no to lot of businesses, especially risky businesses in terms of commodities, businesses that involve long term credits. So, we are saying no to 30% to 40% of the business which were doing earlier because earlier we could afford to give credits and afford to take some risk, but at the moment, the time is not right I would say. So we are focusing majorly on our core strengths which is auto, projects, yarns and textile, and to some extent also cold chain and seafood.
Industry trends indicate that e-commerce is picking up lot of interest, business and opportunities. What is your take? Are you into any of these e-commerce support services?
We are not into any e-commerce at the moment. But we do have plans for digital platform to be launched maybe by next year or so. We are already working on a freight digital platform which I think should be able to launch by next year. So, that's what is there in the pipeline. But we are not looking at investing anything into e-commerce at the moment because that space is already overcrowded, a lot of people there. We are going to stick to our core strength which has always worked for us. The time is not right to look at a new business opportunity at least for the next 6 months. So, our take is that focus on the present business, our core strength and at least for 6 months, work on that. So that's what our policy is at the moment.
You were looking at US and Middle East markets sometime back and you had some collaborations also. Can you give me details of how is it working out and what is the current status?
US is working well for us. US still remains on the top agenda for us. Of course, gulf also, the business is picking up. But US of course remains on the top agenda. We had some plans of collaborating more closely after February. I was traveling for a month in US in February. Again, I was planning to go there in the month of August. To further strengthen, we had planned a big roadshow in US. But those things got little delayed. But yes, in times to come, US will always remain our top priority and we feel that it has a lot of potential and we feel that we can work very well in US. That always remains on the top priority.
What kind of cargos you are focusing when you talk about US market?
US is a very diverse market. US has lot of auto parts moving, has lot of food items moving. US also has lots of industrial items moving. India is importing lot of products form US. So, it's a highly diverse market for Indian products. You have home furnishing, home products, garments which are moving, furniture which is moving in a big way. As I mentioned, auto parts is moving is big way. Frozen food, processed food, all these products are moving in a big way. So, it's a basket with a lot of products. So, the idea is that you have to be there in the US market and the market is growing. And with some problems and issues going on between US and China, lot of manufacturers and buyers in the US are looking at India as a big supply base. It's an ever-growing market I would say.
Market indicates that warehousing and cold chain storage facilities are very hot area to get into. Do you have any plans of getting into physical assets or want to be asset light and stick to only providing logistic services?
As a company, we've been an asset light and that's what we would like to be one. We are surely looking at cold chain; we feel that there is going to a big potential in coming years. And cold chain is one area which definitely we are looking at to invest into and we feel that this is one area which can definitely give us good returns in coming times. Warehousing, I am not very bullish because that market is already very crowded. And in India, still warehousing still remains more of a godown keeping. We are not really looking at warehousing but yes, cold chain is one area where we are very very keen. We are looking at some right partners, overseas, who have got some expertise in this area. We are also looking at some joint venture possibilities of how to convert, get some foreign expertise into this and of course, foreign capital also in this space. So, we are very keen for cold chain as a very strong vertical for us in terms of US.
Also, you are extending services in the segments of defence and paramilitary. Defence has suddenly got lot of focus in terms of opportunities in India. So, what do you think of this sector?
That sector is growing. As a company, we have always been very very closely working with the defence organizations. Even in the lockdown period, we moved some good sensitive cargo which I can't divulge the details but we have been working closely. It's a niche area. It's not that it contributes big way into our revenues. But that adds lot of credibility to the company that we have expertise to handle these sensitive cargos as well. So, we have that expertise and we have been continuously, every month, we have something or the other moving. So, it's a growing area for us and it's an area where we feel that we want to grow further because I personally feel that whether it is look down, recession or anything, this area will always continue to grow. India is becoming a hub for outsourcing for even big defence products. So, this will be an ever-growing area even for us. So, we are focusing very closely on this.
You are one of the few early companies who have made use of IT by providing customer services, transparency or whatever. And Covid situation has, in fact, accelerated digitalization in our industry. You are also mentioning about building a digital platform. So, how are your IT-enabled services helping the customer. And what are you looking at?
We have always pioneered the cause of getting IT into logistics. So, we have been, since last I would say, 20 years; I think we started 20 years back and at that time also, we were filing the shipping bill through the computer. I still remember we had two computers in our office and we were the first ones to get a software made, and the shipping bill was being filed, at least, being printed through the computer, not on the typewriter. So, we had the typewriter only to do some amendments. Because at that time, the computer was not programmed as such to make small corrections. So, we have been very much tech savy – we feel that this is one of our major strengths.
We continuously keep on investing, evolving, changing the system. So, all our customers are taking benefit of that. Also, we feel that in times to come, this will only grow. So, we want to reduce dependence on physical movement of papers. So, that's what we are working towards and I think, in another few months, we should be able to achieve. To a great extent, that has been done. But few more months to be done. So, we feel that we will be a completely paperless organization. That's what my aim is.
Ministry of Commerce is coming up with the National Logistics Policy. The draft is ready. You are one person – for the last two decades, you are in this industry. You must've seen lot of challenges as well in logistics. So, if you want to list down two, three key specific issues that you want the policy to address, what are they?
The most important is that if the logistics should be recognised as an industry; logistics is a very important arm of any industrial activity which happens in India. It is directly related to the GDP of any country. Today, we have logistics cost, which hovers around 13%, 14%, whereas if you go to any developed country, it is anywhere between 9% to 11%. So, if we want that logistics cost to come down, the most critical factor today is the finance cost, which is very very important. Today, you go to any rating organisation, any rating company, they don't look at logistics as an industry or as a priority sector because they still find logistics as an unorganised sector, as a sector which is not doing well, plagued with so many problems. So, somewhere down the line, if the government gives a priority sector attention to this logistics sector, I think that is one of the key areas which will help us.
Second most important is that if a priority is given to banking people that they have to lend at lower interest rate for the logistics industry, because today, most of the logistics companies are working more like bankers – like, if you don't give credit, you won't get a business. So, that increases the logistics cost. So, today interest cost is a very prime cost into our whole working. So, I think subsidised interest is very very important for us as well.
Third, I would say the most important is some subsidy – I would call it subsidy but introducing a logistics curriculum at a higher level which will help us to get more good quality people because today, getting good quality people is a big problem for us. So, you may have finance, other segments in higher sectors but logistics, if it is introduced as an important subject, this will definitely help us get quality people. So, I think these some of the three or four things which, if the draft policy could incorporate, that will be very helpful. Because these are ground realities. You may have any logistics policy, but if these ground realities are not considered, any real good policy will also not give the desired results. That's what I feel.