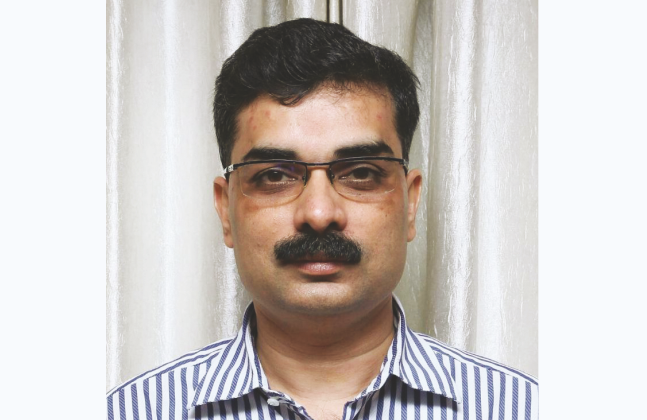 In the recent past Kolkata Port Trust has aggressively conditioned itself to work around challenges typical to a riverine port system, while taking advantage of its location. Mr Vinit Kumar, Chairman, Kolkata Port Trust in this brief interview talks about a slew of measures that is reviving the major port back to its glory days
Q How has been the performance of the port so far in the current year? What are the major hurdles before the port and what is the strategy to tackle them?
 During April-October 2017-18, KoPT handled 32.134 million tonnes (mt) of cargo vis-a-vis 28.591mt in April-October 2016-17 registering a growth of 12.39 per cent. HDC handled 22.294mt in April-October'17 vis-a-vis 19.111mt in April-Oct'16 and recorded a comparatively high growth of 16.71 per cent. KDS handled 9.84mt in April-Oct'17 vis-a-vis 9.48mt in April-Oct'16 and recorded a growth of 3.80 per cent. KoPT handled 4,54,083 teus in Apr-Oct'17 as compared to 4,34,234 teus in Apr-Oct'16 registering 4.57 per cent growth. HDC handled 86,100 teus as compared to 58,341 teus in Apr-Oct'16 recording a growth of 47.58 per cent. The port is expected to handle 55 million tonnes by the end of FY2017-18. The journey of the first major as well as the only riverine port in the country continues through the tortuous process of ebb. Kolkata Dock and Haldia Dock are riddled with challenges typical to any riverine port, and one of which is inability to handle deep draft vessels due to shallow water.
However, several strategies have been taken by the port to augment and improve infrastructure and capacity utilization, consolidation of existing facilities, improved storage and yard logistics. In a bid to decongest container yards, several measures have been taken up such as delivery of import containers directly from vessel hook point so that the boxes need not be grounded. Similarly, starting of an extra loading point for rail bound import containers for Nepal helps to reduce load on container terminal. Moreover, Nepal and Bhutan bound import containers, being evacuated by road, are shifted from container terminal to nearby CFS after the free storage period of 10 days. Additionally, free time for import load containers of ACP clients is reduced to 5 days from 7 days.
Q What is the future outlook for Kolkata Port, particularly for Kolkata Dock? How do you look at industrial growth in your hinterland and how much of it translates to benefit the Port? Is the port exploring any new business areas?
Our traffic growth has been on a higher trajectory than the national average. This just reinforces the facts that despite the natural challenges of a riverine port system, the slew of measures that KoPT have taken are gradually yielding results. The resurgence of the eastern region coupled with the 'Look East' Policy of the Centre, holds enormous prospects for the port as the entrepôt for the ASEAN region. The Port is the pulsating lifeline of trade and Kolkata Port Trust has been discharging its responsibility efficiently for the last 147 years in promoting the country's maritime trade. The process of churning a new and expansive trading hub, on a port-centric customer base with matching logistics and competitive facilities/tariff structure, is one of the defining challenges the port faces in the years ahead. The host of schemes currently under formulation of the ambitious Sagarmala Project aimed to tap the coastal, inland waterways and maritime potential of the country along with unleashing of enterprise opportunities in various port-led economic clusters in an energy-efficient way is benefitting the port. The 'Look- East Policy' of India, the proposed Trans-Asian Railway corridor, opening of India-China road and proximity to Lhasa, among others is going to contribute to make Kolkata a dynamic and thriving hub port of the region.