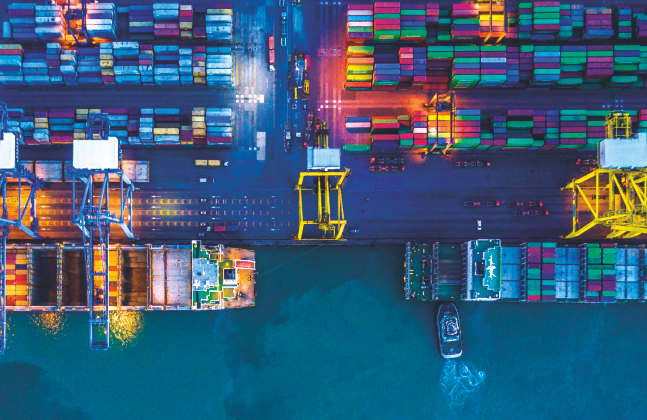 While logistics costs calculation remains anecdotal, the focus has to be on streamlining it.
It's quite shocking to know that logistics cost calculation so far has been anecdotal. The reason behind it is the logistic industry always has been working under different silos than a single entity. Deriving it from many unorganised players across the value chain of exim cycle is arduous. The value always varies based on cargo type, distance of voyage, mode of transportation, intermediary charges…etc.
In India logistics cost is estimated to be 13-18 per cent, the global average is hovering between 6-9 per cent. Newly formed logistics division under Ministry of Commerce and Industries, estimated logistic cost for some bulk cargoes like coal and cement to be 17- 18 per cent. Still the research is going on other commodities. In case of agri produce logistics cost is between 25- 30 per cent, and for electronic goods it is 13-17 per cent. Pharmaceutical and biotechnology logistic cost is always on upside as majority of the pharma hubs are located in southern part and cargo moves by truck to western ports with empties in return. Similarly automobile manufacturing zones are in northern part of India and consumption centres are in southern India. Deriving the logistic cost based on the available data is quite cumbersome as it depends on many variable components. Till now, logistics cost is calculated based on total GDP. Another argument raised in the industry is that it should be calculated on consignment basis. Logistics cost to the GDP in the US is (9.5 per cent) and Germany (8 per cent). If Logistics cost needs to be calculated on the basis of GDP then services industry alone contributes more than 50 per cent to the GDP, which cannot be the best practice to follow.
Even after implementation of GST to facilitate cargo producers to ease taxation, it is not helping as expected. Unless there is change in transportation system which is dominated by different agents controling the land transportation charges, the costs are not going to come down. The organised single window platform can benefit trade to track the entire spectrum of cargo supply chain.
In most of the cases, retailers bear return charges of the empty truck which is an unnecessary expense that makes logistics expensive. It results from inefficiency on the part of multiple parties and a lack of locationbased planning. The current wastage or value loss in India's transport ecosystem is around $80 billion and the inefficiencies will further go up, because 90 per cent of the logistics business in India is unorganised, and is run by small truckers.
However, the logistics industry is on its way to becoming a $200-billion opportunity by 2020, and is expected to have primary warehouse hubs across India. Organised logistics ecosystem could lead to a boom in manufacturing, e-commerce and agriculture. However, this would first require estimating demand and organising the road and rail network. The railways is stepping up its act by doubling its capex plan. But the bulk of goods continue to move by road and the logistics industry continues to be dependent on small-time agents and truckers. There is a need to estimate the demand from one city to another, so that trucks and rail racks do not have to ply empty.
The situation in India will be no different. Logistics service providers/ CHAs/ small trucking and shipping firms must look to upgrade their skill for the new environment. India's logistics costs are 40 per cent higher than in most developed countries. A reduction will result in more competitive goods and services, resulting in more trade and commerce. Changes in the logistics sector will deeply integrate India with global supply chains.